L'Arpeggiata, Wigmore Hall |

reviews, news & interviews
L'Arpeggiata, Wigmore Hall
L'Arpeggiata, Wigmore Hall
A little too much formality for a group at their best unbuttoned
Christina Pluhar: L'Arpeggiata's founder-director leads unobtrusively from the lute, always finding the fun in this repertoire
Turning every concert into a party, baroque ensemble L'Arpeggiata are performers in the truest sense. Too often early musicians get away with being shy or downright awkward, visibly uncomfortable when forced to introduce an encore. Not so with these European virtuosi, whose signature improvisations give each member (yes, even the percussionist) the chance to step into a starring role. And don't get me started on the baroque rap that concluded the group's most recent London concert…
For the second of their three-concert residency at the Wigmore Hall, Christina Pluhar and L'Arpeggiata moved away from their usual themed musical programmes to focus on the music of Cavalli. It was an unusually straight programme from these mavericks, and one that threatened to corset their creativity in the tight limitations of a score.
It's hard to imagine a better soprano in this repertoire than Núria Rial
Though structured with a fluidity that escapes even Monteverdi, bleeding from aria to arioso to instrumental dance, Cavalli's operas still tend to linger on the same primary-coloured emotions. String ten or so arias back to back and you have a little too much intensity, lurching from despair to ecstasy and back again a little too frequently. It's hard to imagine a better soprano in this repertoire than Núria Rial (pictured below), but even she couldn't quite sustain the emotional pitch of it all.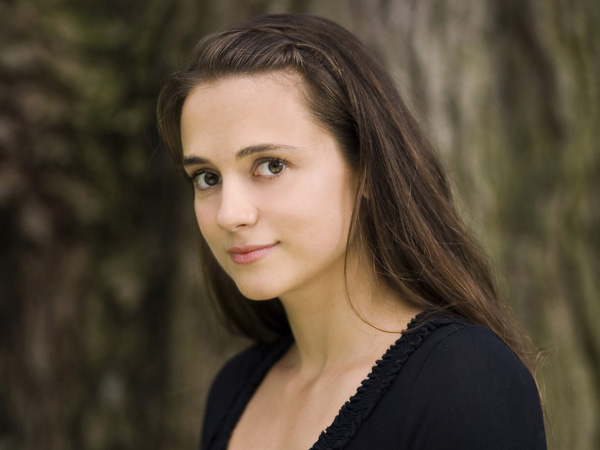 "Piangete, occhi dolente" from L'Egisto was deliciously and unremittingly chromatic, setting descending strings against a voice crawling ever upwards to chilling effect. Stranger by far however was "L'alma fiacca svani" from Didone, whose dying breaths gasped with a too-vivid musical death rattle. Rosinda's "Vieni, vieni in questo seno" restored calm – a tender unfolding of melody that curved and arched in Rial's delivery.
Pluhar's taste is for natural singers, voices on the edge of the untrained simplicity of folk. Rial is a gift in this respect, balancing her beautifully rounded tones with a willingness to push expression beyond beauty or elegance. She and the ensemble had a blast in the vigorous musical satire of city life "Che città", bemoaning encounters still familiar to every Tube-travelling Londoner, and also in Calisto's exuberant "Non è maggior piacere", in which she exalts in the delight of hunting.
So much of this repertoire is dance-based, and Pluhar's ensemble with its prominent rhythm section are adept at drawing this out. At times though, especially when the group broke into one of an instrumental Ciaccona or Canario, I just wanted them to stay in this exhilarating, conversational mode rather than return to the conventions and formalities of opera. These are all soloists, and from Margit Übellacker's Psaltery to Doron Sherwin's cornetto they can all hold an audience and deserved more opportunity to do so. Only David Mayoral (pictured left) and his athletic castanets really had the chance to take the spotlight.
Cavalli is slowly (and surely, surely?) beginning to have something of a revival of fortunes. The Royal Opera's La Calisto may now be some years back, but more recently English Touring Opera gave us a very fine Giasone, reminding us all just how good this is as music-drama – fluid in a way that later opera seria just isn't. I hope that this programme, with its cherry-picked best bits, manages to speed the process. Stand-alone arias in the concert hall are one thing, no matter how well L'Arpeggiata stitch them into a continuous musical narrative, a fully staged opera would be quite another. There are 27 surviving to choose from, and, personally, I'm rooting for Didone.
I wanted L'Arpeggiata to stay in this exhilarating, conversational mode rather than return to the formalities of opera
rating
Explore topics
Share this article