CD: Phronesis - Life to Everything |

reviews, news & interviews
CD: Phronesis - Life to Everything
CD: Phronesis - Life to Everything
Another transporting live album captures the trio at its most joyously direct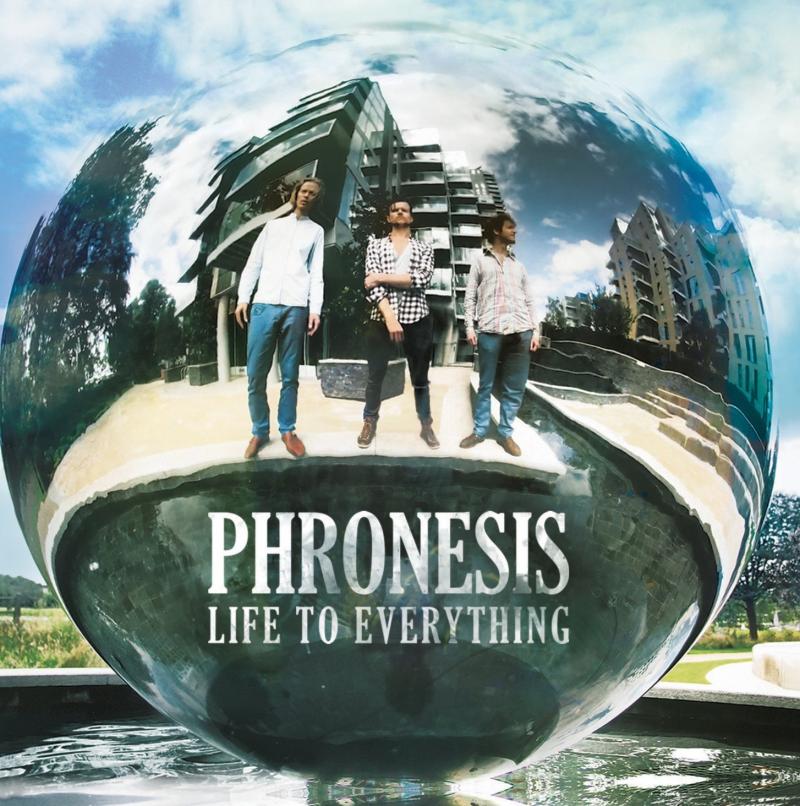 An unstoppable momentum: Phronesis
There's something about the way in which the musical surfaces of album opener "Urban Control" glitter and sparkle that immediately announces you're listening to a Phronesis recording. By the time Danish bassist Jasper Høiby reaches the end of his first, elegantly constructed, descending phrase, you already sense the impending explosion of motifs and rhythmic energy that it will detonate.
And, sure enough, once British pianist Ivo Neame and Swedish drummer Anton Eger are brought into play, the trio's characteristically rich counterpoint takes on an unstoppable momentum.
Recorded over three shows in the round at the Cockpit Theatre, London, as part of last year's London Jazz Festival, the thrilling immediacy of this fifth album from the Anglo/Scandinavian jazz trio compels attention. As on their 2012 album, Walking Dark, all three band members contribute to writing and arranging duties.
If the opener is all hard edges and granitic strength, Neame's "Phraternal" possesses a relaxed, limpid introspection. Høiby's "Behind Bars" demonstrates his flair for crafting melodic lines that dovetail beautifully with the hugely powerful ostinatos he fires off. And the blazing coda, with the bassist centred around a pedal E, counterpointed against Neame's thunderous block chords and a veritable polyrhythmic storm whipped up by Eger, is hair-raising stuff.
The trio's playing has all the intensity, precision and passion the music requires, and in the rhythmic games and metric modulations of tracks such as Eger's "Herne Hill" there's an unalloyed joyousness about the music-making, too.
The recorded sound has an immediacy and weight that effortlessly draws you in – you feel the percussive slap of plucked strings, the adrenalised crack of a rimshot, the particular density of a piano chord. With its irresistibly catchy hooks, transfixing solos and a remarkable equipoise of complexity and simplicity, Life to Everything captures the Phronesis sound to perfection.
Overleaf: watch an album preview of "Life to Everything"
You feel the percussive slap of plucked strings, the adrenalised crack of a rimshot, the particular density of a piano chord
rating
Share this article