Locke |

reviews, news & interviews
Locke
Locke
How can you make a movie this good with just one man, a car and a mobile phone?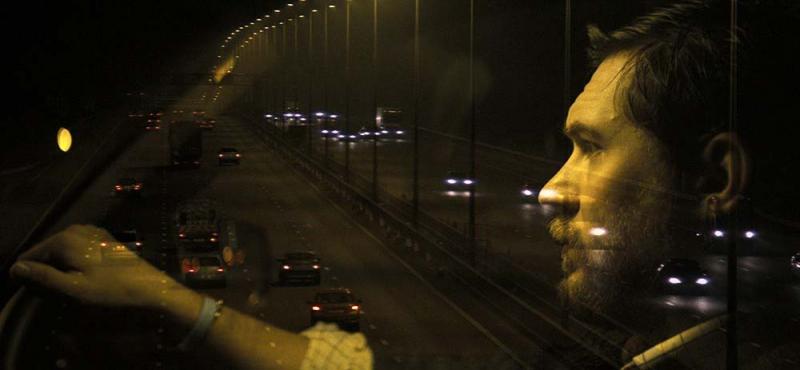 Drive! Tom Hardy as Ivan Locke, experiencing the mother of all dark nights of the soul
The first line of his Wikipedia entry says that Tom Hardy "is an English actor" (he was born in Hammersmith), but for the 84 minute duration of Locke I was fully prepared to accept that he came from Llangollen or Llareggub. The film's narrative floats on Hardy's warming Welsh brogue like a boat navigating heaving tides and contrary currents, as his character Ivan Locke tries to cope with his life disintegrating around his ears.
It's not easy to devise an entirely fresh form of film-making, but writer/director Steven Knight (Eastern Promises, Dirty Pretty Things) has had a pretty good go here. Hardy's is the only face we see during the entire duration of the story, from the moment when he climbs into his BMW SUV at a building site somewhere in the Midlands, and heads off into the streaming headlights and curving concrete overpasses of the motorway network en route for London. All information is delivered via the incessant stream of calls he makes and receives on his hands-free phone, except for some not-too-convincing moments when Locke engages in bitter imaginary exchanges with his dead father, who we gather is the feckless and self-centred anti-role model his son is desperate not to emulate.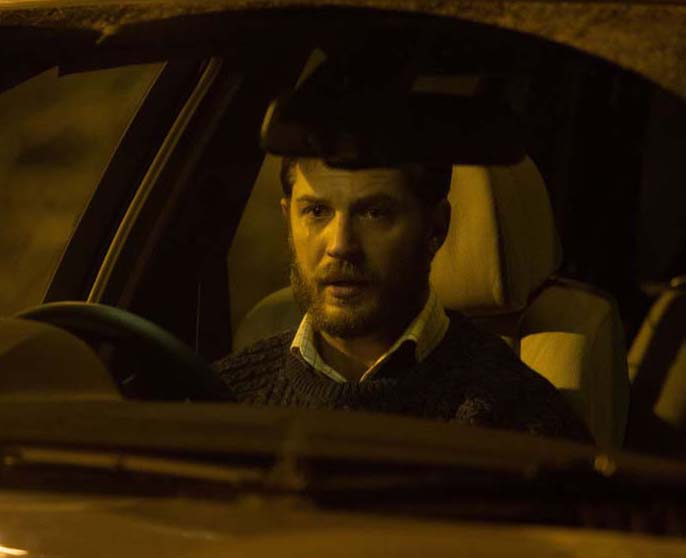 So, as he drives on through the existential night, we learn that Locke is an experienced and trusted construction manager for a major building company, accustomed to overseeing enormous projects with punctilious attention to detail. Tomorrow morning, he was due to supervise "the biggest concrete pour in Europe" for an immense new tower block, entailing a fleet of trucks coordinated by a complicated skein of temporary signals and road-closure permits. However, just this once, Ivan's renowned organisational skills will be unavailable, since he feels morally bound to attend the birth of a child of a woman, Bethan, with whom he had a one-night stand months earlier. She has gone into labour prematurely, and has nobody else to turn to.
The story charts Ivan's stoical efforts to make alternative arrangements for the concrete pour while keeping tabs on mother (Olivia Colman) and baby, and explaining to his wife Katrina (an unseen Ruth Wilson) that they may have a bit of a problem, but hopefully they'll be able to talk it through like rational adults. Oddly she doesn't share his optimism, and transitions rapidly to foreseeing an Ivan-free future. "The difference between never and once is the difference between good and bad," she steams, in response to Ivan's claim that this was his one and only transgression. Meanwhile, his boss Gareth (Ben Daniels) can barely contain his rage and horror at Ivan's chosen course of action, and you can take an educated guess at the response from the company management in Chicago.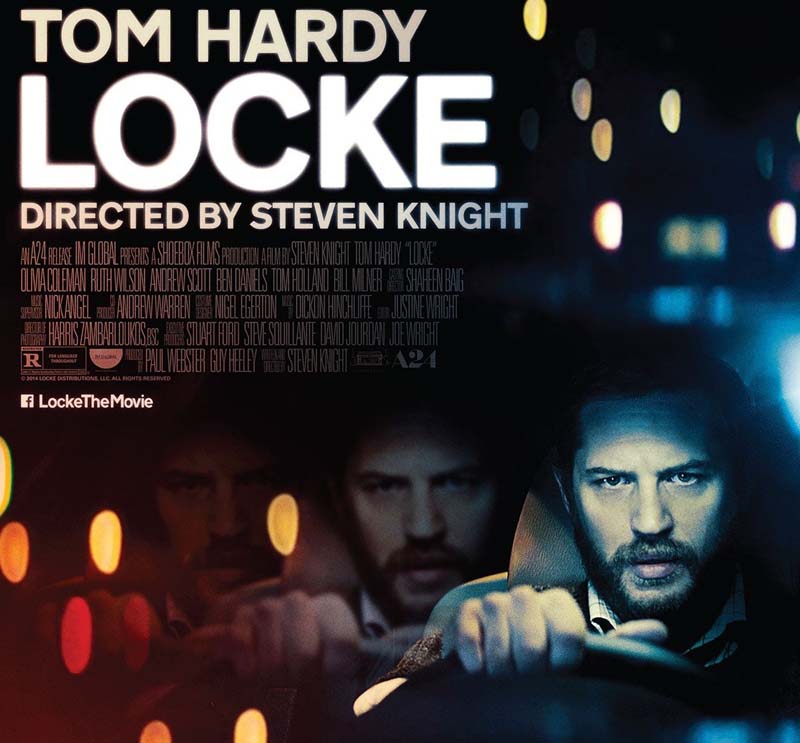 Knight has been able to smuggle some dry wit into this timetable of disaster. There's a delicious ongoing dialogue between Ivan and his Irish underling Donal (Andrew Scott), upon whom Ivan dumps the crushing weight of a historic delivery of concrete and who grows increasingly frantic as he drinks more and more cider. The director has some fun, too, with Ivan's deep-seated fascination with the intimate secrets of concrete, about which he waxes nerdishly and unironically lyrical.
Knight has devised his filmic jeu ingeniously enough to carry you through to the closing credits - three and a half more minutes, you feel, and the entire structure would start to split and warp - but in hindsight you can't help poking a few holes in it. Is Ivan really a moral and rational man, or is he being titanically stupid and irresponsible? Isn't doing the right thing outweighed by the catastrophic chain reaction of wrong things? Couldn't he have just bombed down the M1 to Bethan's bedside and then bombed back up again? But the joy is in the telling, and Tom Hardy tells it with compelling force.