24: Live Another Day, Sky1 |

reviews, news & interviews
24: Live Another Day, Sky1
24: Live Another Day, Sky1
Can the world still find a place in its heart for Jack Bauer?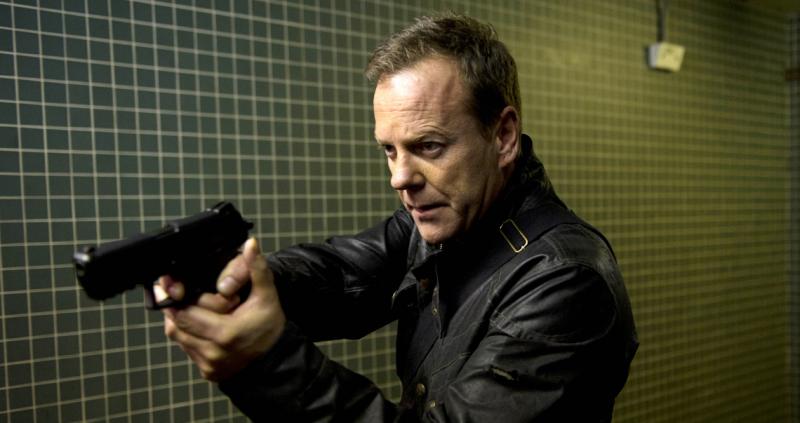 You're back, Jack: ashen-faced, tight-lipped Kiefer Sutherland returns for a ninth series
It wasn't a bad idea to change the scenery by locating the belated ninth season of 24 in London, even if they probably nicked the idea from The Bourne Ultimatum, and episode one opened with a passing shot of an East End mosque just to set the paranoia clock ticking.
Nonetheless, despite scenes of grimy railway viaducts, derelict warehouses and traffic-choked streets, large stretches of this curtain-raising pair of episodes still took place inside the kind of dimly-lit operations rooms which have become the show's trademarks. The CIA's London HQ is full of tight-lipped operatives wearing headsets and gazing intently at computer screens. The secret operations centre of the renegade "free information" movement is much the same, but cheaper.
Kiefer Sutherland's Jack Bauer is older, wider and even grimmer, and his heavily fracked face makes the stone statues of Easter Island look like Simon Cowell's newest boy band. Bauer didn't say anything for the first 15 minutes, during which he survived a shoot-out with a heavily-armed CIA squad, only to get himself captured and hauled away in handcuffs to confront London CIA chief Steve Navarro (Benjamin Bratt). Bauer is now wildly persona non grata, a wanted killer who almost started World War Three with the Russians last time around. The CIA reckon he now might want to kill US President Heller (William Devane, pictured below, sporting a set of those conspicuously ill-fitting teeth that seem to afflict American actors of a certain age), who's in London to try to schmooze the Brits into allowing the US to use its bases for drone operations.
Thus the plot is riddled with contemporary references to American foreign policy, the terror threat and the transatlantic "special relationship" - though casting a bumbling Stephen Fry as Prime Minister Alastair Davies suggests that in 24-world Britain is more basket-case than stalwart buddy - but there's also a sense that Bush-era hawkishness is no longer acceptable, and America is being forced to tread more cautiously. 24 itself has barely changed at all, though. Thirteen years after it began, you don't even notice its once-radical real-time structure (modified this time to fit 12 episodes instead of 24), and its unrelenting atmosphere of claustrophobic, tight-lipped intensity is teetering perilously close to self-parody. Treasurable Bauer-isms so far include "there's no going back for me" and "I don't have any friends." And "dammit", of course.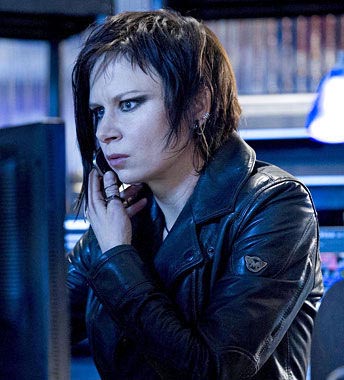 The evil mastermind this time is somebody called Margot, who's scheming to get her hands on a nifty bit of software that lets the user take control of American drones in flight. What she plans to do with it we don't yet know, but doubtless Jack will get to the bottom of it after indestructible bouts of being shot, beaten, interrogated with truth drugs etc. Old faces back from the past include Jack's old flame Audrey (Kim Raver) and CTU stalwart Chloe O'Brien (Mary Lynn Rajskub, pictured above). The latter stills wears her perpetual expression of irritable disbelief, but has now allied herself with what we might loosely term the Snowdenists ("intelligence agencies keep secrets because what they're doing is criminal," she hissed at Jack). But is this a series too far?
Jack's heavily-fracked face makes the stone statues of Easter Island look like Simon Cowell's newest boy band
rating
Explore topics
Share this article