CD: Mastodon - Once More 'Round the Sun |

reviews, news & interviews
CD: Mastodon - Once More 'Round the Sun
CD: Mastodon - Once More 'Round the Sun
Avant-prog-metallers make an album to "headbang for hours" to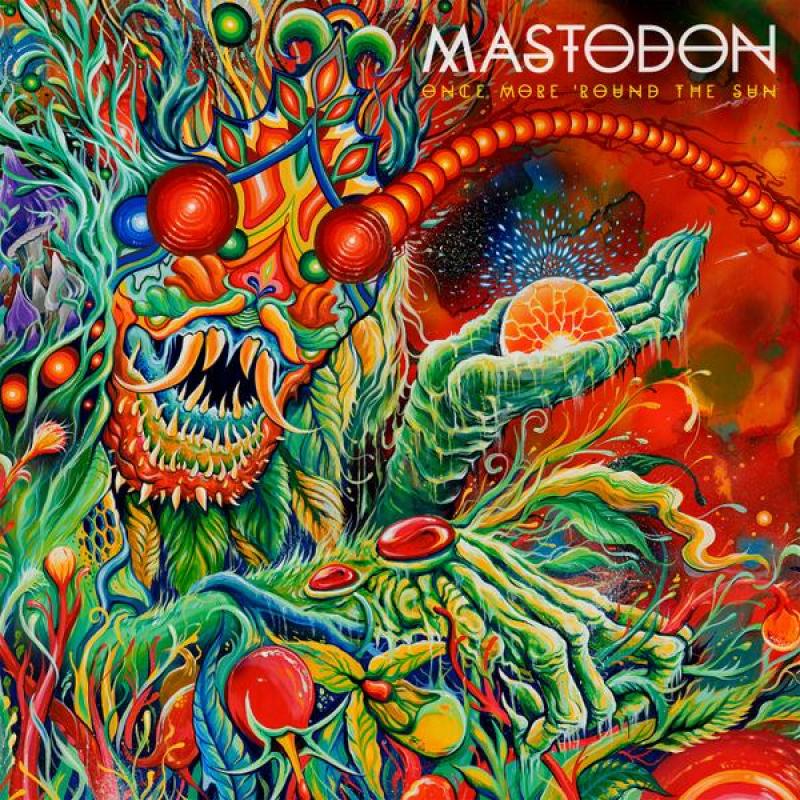 Mastodon - visceral and satisfying
Traditionally, reviewers of Mastodon albums employ the language of the avant-garde to describe the sophistication behind all that ear-splitting noise. Recently, however, their sound has changed. The riffs are less industrial and the vocals more melodious. Unsurprisingly the purists complain – but does this evolution really make their music any less accomplished? Less worthy of describing them in high-falutin' terms?
The band certainly seems to think not. Their press release for "Once More 'Round the Sun" talks of the "intense polyrhythmic guitar groove" of the lead single "High Road". But there is also a remark from Brann Dailor, the band's drummer, to the effect that the song is good "because you can headbang to it for hours." Put together, those two comments sum the contents of the album admirably.
This is an LP that throws anthemic Josh Homme-style melodies against brutal Metallica-esque rhythms, and lets them run down in big sludgy drips. At the darker end is "Feast Your Eyes", a dense, pulsating piece of broken up slices of classic metal guitar. Right over on the other side, where metal meets punk, we have a tribute to Dailor's "Aunt Lisa" and the jaunty "Halloween." In between are a visceral, and physical, range of musical moods brought to a conclusion with the diabolical, unsparing, "Diamond in the Witch House" – a treatise, apparently, on parenthood.
Mastodon started their career by wrapping their musical creations in grand overarching concepts. This time it's just a year in life – literally Once More 'Round the Sun. Yet these experiences – including bereavement, sobriety, and in the case of "High Road" being bored on tour in Luxembourg – are delivered with a wit that stops short of ever being dumb. It all makes for a thoroughly satisfying mix of insouciance, style and, of course, pile-driver heavy axe work.
Overleaf: Watch Mastodon's Video for "High Road"
Mastodon's video for "High Road"

This is an LP that throws anthemic Josh Homme-style melodies against brutal Metallica-esque rhythms
rating
Share this article