First Person: Disabled artists take on the world |

reviews, news & interviews
First Person: Disabled artists take on the world
First Person: Disabled artists take on the world
Introducing Unlimited, the Southbank's festival of work by deaf and disabled artists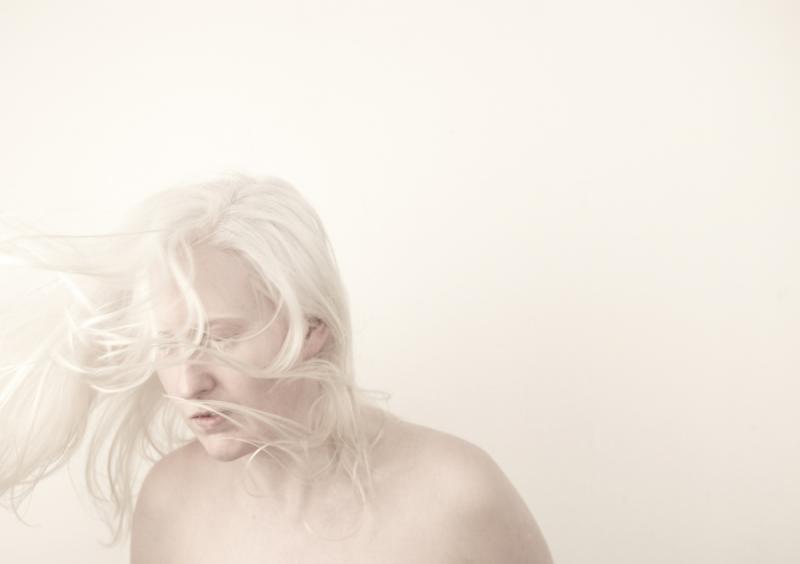 Jo Bannon's one-on-one show Exposure, informed by her Albinism, is one of nine Unlimited commissions at the festival
The audience comment I most want to hear during next week's Unlimited Festival is: this show has transformed my perception of disability. We got that over and over and over during the first Unlimited Festival, which ran as part of the Cultural Olympiad in 2012. And I want that again. It's all about making people understand that disability isn't a negative, awful experience, just a facet of life that can give you as much as it apparently appears to take away. In fact, it just gives you more.
I'm senior producer for the Unlimited commissions programme, which has worked with nine disabled artists to develop a particular piece of work. Those nine pieces form the basis for the festival at Southbank Centre. We had a strict set of criteria. They had to be established artists. They had to be people at the top of their game, because this is an international opportunity, with delegates coming from as far as Indonesia, Australia, even Qatar. But we also wanted variety, in terms of art form and approach. Unlimited isn't solely a disability arts festival. It's not just for political work, or work that speaks of a disability experience. The work had to stand on its own merits. It's incredible the number of shows that are sold out. We're cramming people in.
As a disabled person, for once, when you go out, you don't feel alone
I love the audacity of Katharine Araniello's piece, The Dinner Party Revisited. It's political, in your face, raw, edgy live art. To get round her issues with touring and access, her performance takes place at Southbank Centre and also, simultaneously, at another venue in London, where she is going to be beamed in onto an inflatable Katharine. I love that we're really testing and pushing what touring means, and what might be possible. This could help so many other disabled artists. I also think Wendy Hoose, when that show is seen at Southbank Centre, will fundamentally shift people's perceptions about how you can use "assisted performance" creatively in a show. What they've done with audio description is hysterically funny, because it's delivered by a character who's quite disapproving of what's going on.
But there isn't anything that I'm not looking forward to. Owen Lowery, a former British Judo champion who suffered a spinal injury while competing, is now a real poet's poet, published by the mainstream poetry press. Jaun Delgado's The Flickering Darkness is a stunning immersive multi-screen installation. It isn't about disability. But it is about alienation, underclass, and the work that is done overnight in Bogotá food markets to enable the rich to have their luxurious meals. Julie McNamara's Let Me Stay offers, not flippantly but poignantly, a whole new way of seeing dementia. What she's experiencing with her mother is a release from social conformity and norms. I also love the fact that we've got a kids' show, Edmund the Learned Pig.
I've got a dual role this year. I'm also there as an artist in my own right, with a video installation I made in collaboration with Luke Pell called Take Me to Bed, running in the Clore Ballroom. So one of the first things I'll be doing next week is looking at my own work, and then probably running away and putting my head in a bucket and going, "Oh my God this is too exposing". It features Luke, Caroline Bowditch, Robert Softley Gail and Janice Parkers' bodies in close-up, in underwear, lying in beds. It's very much about the beauty of difference: Robert has cerebral palsy, and the way his feet spasm and flex is just beautiful. (Jo Verrent pictured above)
There will be no single defining image for me this year – unless it's a kaleidoscope: a constantly shifting and evolving mosaic of work, artists, conversations, perceptions. For me, the legacy of Unlimited 2014 will be setting up relationships in order to push the work out, and get it seen beyond London. We're partnering everywhere we can, from the Luminate Festival in Scotland to Farnham Maltings in Surrey. We're also looking at how Unlimited can help to make Edinburgh Fringe Festival become more accessible. Everyone says, "Oh it's too big!" But, you know, an elephant is eaten one bite at a time.
The changes the government is making to Access to Work and the Independent Living Fund are huge threats to disabled artists having equality, and it makes what we're doing more vital than ever. Being in London during the Unlimited Festival feels awesome. As a disabled person, for once, when you go out, you don't feel alone. There will be disabled people all over the Southbank, in huge numbers, and a real sense of camaraderie and spirit. I would hate for this work to only ever be seen in this context. But, when we all get together, we certainly have a great party.
Jo Verrent was speaking to Bella Todd
This work is going to fundamentally shift people's perceptions
Share this article