This World: Ireland's Lost Babies, BBC Two |

reviews, news & interviews
This World: Ireland's Lost Babies, BBC Two
This World: Ireland's Lost Babies, BBC Two
Martin Sixsmith pursues the harrowing story of Catholic children born out of wedlock
Thursday, 18 September 2014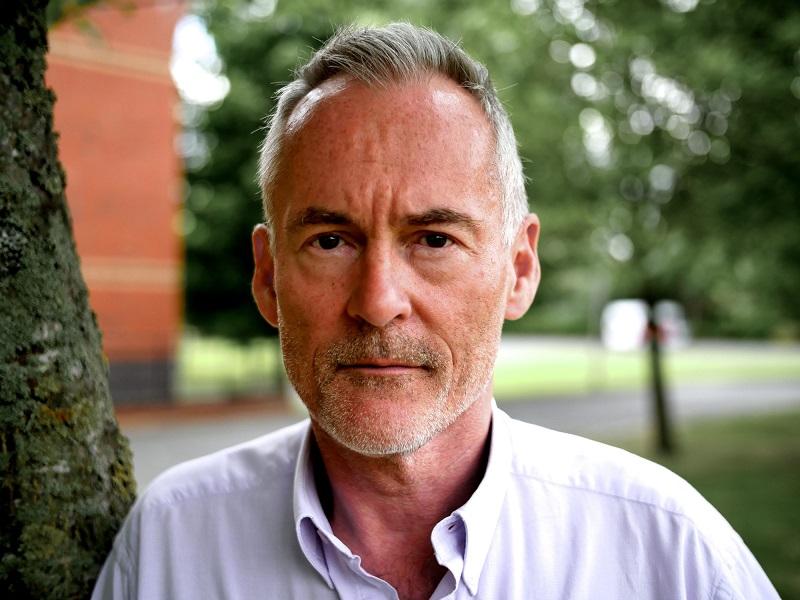 Martin Sixsmith: removing the gloss from the film Philomena
We think we know the story. As recounted in Philomena, in the 1950s and '60s the Irish state and Catholic Church colluded in putting children born out of wedlock up for adoption. A small minority was sent to America, causing a lifetime of trauma and longing in both mothers and children. For portraying one such mother who went in search of her son, Judi Dench was nominated for an Oscar, and the woman she played met Pope Francis. The film's ending was, if not quite happy, then at least redemptive.
Martin Sixsmith, whose book was the source for the film and who was played partly for comedy by Steve Coogan, has clearly itched to remove the glossy lick of paint from the big-screen version. So in Ireland's Lost Babies he went in search of the more nuanced picture. What he found was the kind of stuff that you can't put in a movie directed by Stephen Frears. He met four victims of Ireland's forced adoptions: an elderly Irish widow and three Americans themselves edging out of middle age.
Lily Boyce remembers being dropped off at the nuns' door while already in labour. "You can do your own dirty work," said her mother. The nuns gave her a new name and treated her (alongside all the other young women) like one of the fallen. Her son was taken from her aged 17 months. A lifetime later she got a letter from him empathising with her pain but explaining that his first loyalty was to his adoptive parents. That was in 1999. She hasn't heard anything since.
Mary's new father had not been vetted at all by the laughably named Catholic Welfare Bureau
Lily's story encapsulates the brute truth of Irish public morality as explained to Sixsmith by the novelist John Banville. "A son could get other girls pregnant. If a daughter got pregnant this was a social disaster. The family itself would practically be ostracised." Hence between 40,000 and 60,000 children were given up for adoption until a law was introduced in 1973 offering unmarried mothers an allowance. Most of those adoptions took place in Ireland, but 2,000 children were basically trafficked to America, more or less marketed by the church which pocketed "donations" in return without, often, making background checks on the adopting families.
Two of the Americans Sixsmith met – Mike Hawkes in California and Mary O'Brien in Massachusetts - had been the victims of paedophilia. Mike (with his twin sister) was brought over by his new uncle, a high-up in the Catholic Church who was also a career abuser. Mary's adoptive father had not been vetted at all by the laughably named Catholic Welfare Bureau: she has suffered from substance abuse and PTSD ever since. "It's been a lot to overcome," she said.
And then there was Cathy Deasy, who was brought to Florida as a younger sibling for an older sister. When the sister left for college on the West Coast, her parents upped sticks and followed. "We want you out of the house by 18," her father told her. They'd also spent her college fund on holidays.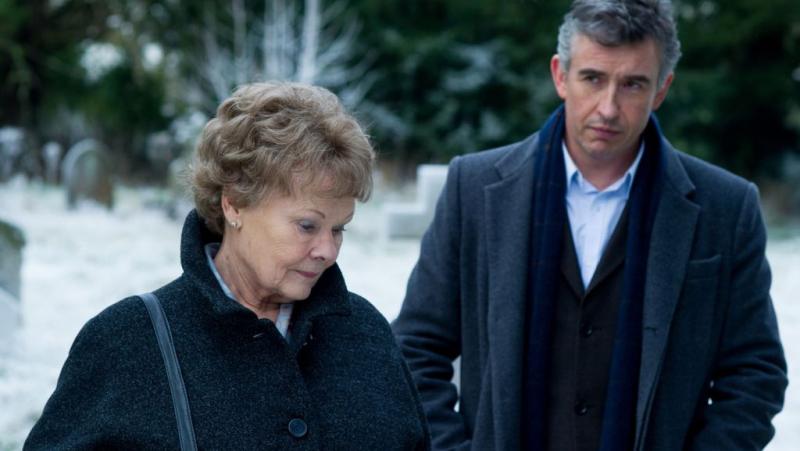 It's no wonder that these harsher realities didn't make it into the fictionalised mash-up that is Philomena. Nor that, essentially orphaned, these Americans all sought to find their birth mother. Here the Catholic Church disgraced itself all over again. A nun told Cathy, "Your mother is probably dead so why are you continuing the search?" She eventually found her with no official help, years after her first enquiry. Mike was advised that his mother had died since he made his approach: they'd sat on his request until it was too late. As for Mary, she had better luck tracking down her mother in London. But the long arm of Catholic guilt ensured there was no blissful reunion. "I went up to her," she told Sixsmith, "and I hugged her. She literally froze." She had to pretend she was a long-lost cousin.
The church, in response to all enquiries, routinely cited obligations to confidentiality. Even Sixsmith found it hard to land a glove on anyone in authority. It was only the discovery of nearly 800 small skeletons in the grounds of the former St Mary's Mother and Baby Home earlier this year that forced state and church to come out and confront their guilt. The government has ordered a police report and a wider investigation for which it has solicited anyone who has information to come forward. They gave Sixsmith a statement. It's all a bit late for the participants in this programme. If any of them had gone on to have children, none was mentioned.