Reissue CDs Weekly: Madness |

reviews, news & interviews
Reissue CDs Weekly: Madness
Reissue CDs Weekly: Madness
Yet another reappearance of the Nutty Boys' debut album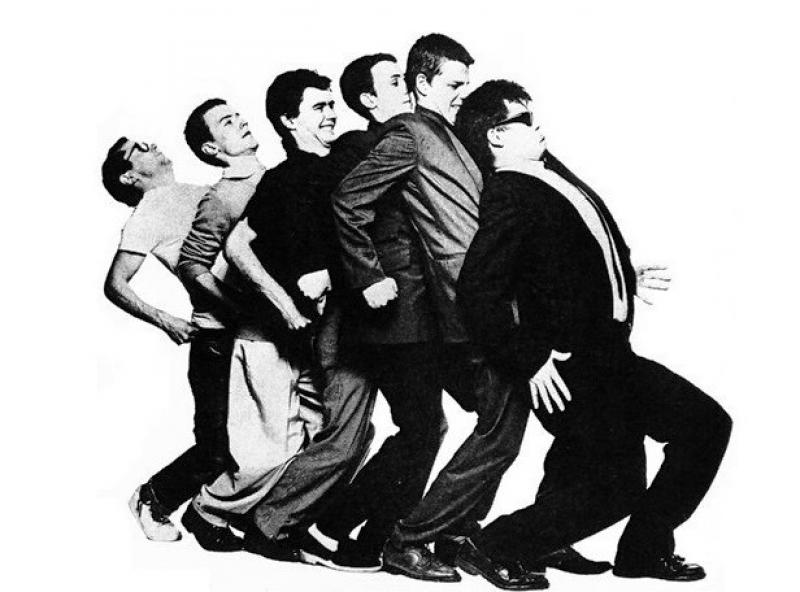 Madness in 1979, working out what they were going to take forward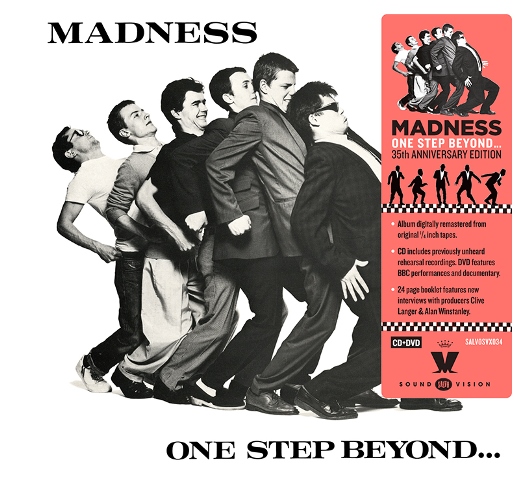 Madness: One Step Beyond - 35th Anniversary Edition
Last time One Step Beyond was reissued on CD, for its 30th Anniversary, the album was expanded to cover two discs with added B-sides, tracks from EPs and a flexi-disc, a John Peel session as well some live cuts. The package was rounded out with five promo videos and liner notes by author Irvine Welsh.
Now, five years on and 35 from its original October 1979 release, Madness's debut long player resurfaces again in a multi-foldout digi-pack as a double-disc set. Disc Two is a DVD with four of the videos from last time ("The Prince" is missing), three Top of the Pops appearances, a two-song outing on the Old Grey Whistle Test and the BBC Young Guns documentary from 2000. It's a neat collection and, despite missing "The Prince", an evocative and fun summation of a band finding their way and learning who they were. Disc One supplements the album with 14 tracks drawn from a 20-song cassette tape recorded at a rehearsal on 28 April 1979. New liner notes tell the familiar story in a matey fashion.
The rehearsal tape was recorded by bassist Mark Bedford and is dealt with in a single paragraph of the liner notes: a pity as comments from band members would have been enlightening on the band's musical evolution. It includes songs caught on tape for the first time: "Sunshine Voice", otherwise aired in the band's film Take it or Leave it; "Lost my Head", a previously unheard syncopated song which has odd flashes of their single "Grey Day"; and "You Said", which was later recorded for their second album Absolutely – this version is more skeletal. The illustration of the cassette's inlay card in the booklet shows the tape also sported covers of Smokey Robinson & the Miracles' "Shop Around" and Sandie Shaw's version of "(There's) Always Something There to Remind me". Neither are heard here, but they do put a gentle mod spin on a band who were obviously not just ska revivalists.
Producer Clive Langer draws parallels with 10cc and Robert Wyatt
It was this potential to move beyond genre specifics which attracted those charged with helping Madness capture their sound in the studio. In the liner notes, producer Clive Langer says "Madness were an interesting pop band" and goes on to draw parallels with Ian Dury's Kilburn and the High Roads (expected), as well as 10cc and Robert Wyatt (both less expected). He notes "I was interested in their pop side, rather than their ska side."
When completed, One Step Beyond was a stylistic mash-mash, almost a musical vaudeville revue. Despite the darkness of "Razor Blade Alley" it was a peppy, upbeat pop album. But it was clearly the work of a still-mannered band who had not yet settled on what they were going to take forward.
Whether this reconfigured One Step Beyond is an essential purchase is moot. The DVD is great, the rehearsal material fascinating and the over-familiar album itself sounds fantastic with a new remaster which opens the sound out, showing Langer and co-producer Alan Winstanley's approach to be akin to that of a Sixties' pop production – homing in on the top end and rhythm to attract maximum attention on radio. But is this new version of Madness' aural snapshots of the world they were moving though worth getting? If there were no previous reissues, the answer would be yes. But as it stands, you pays your money and you takes your choice.