CD: The Flaming Lips 2014 - With a Little Help from My Fwends |

reviews, news & interviews
CD: The Flaming Lips 2014 - With a Little Help from My Fwends
CD: The Flaming Lips 2014 - With a Little Help from My Fwends
Horrible Miley Cyrus-assisted redux of Sgt Pepper's with one redeeming factor – it benefits charity
Wednesday, 29 October 2014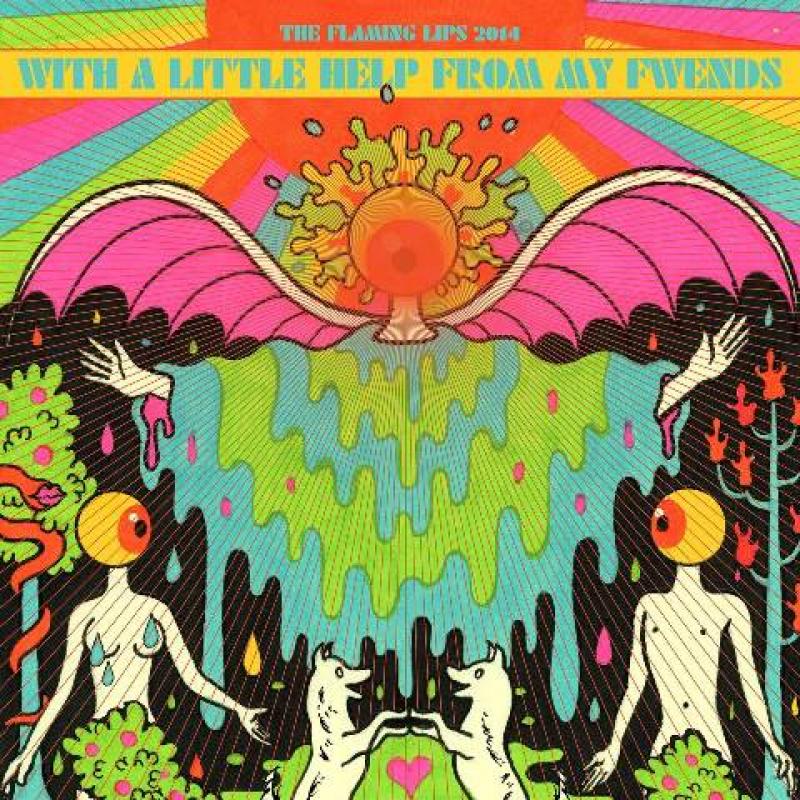 The Flaming Lips 2014's 'With a Little Help from My Fwends': fatuous
Choosing the cutesy-pie "Fwends" – as The Flaming Lips have before – for the title rather than "friends" instantly suggests this track-by-track revisit to The Beatles' Sgt Pepper's Lonely Hearts Club Band isn't going to be entirely reverential. It isn't. And there's nothing wrong with that. No music is sacred and reinterpretations can indeed be interesting and fun. Occasionally, they can even be revelatory.
In this case, The Residents' "Beyond the Valley of a Day in the Life" is the exemplar: a cover version of a song from
Sgt
Pepper's
which took The Beatles to places so far-out they seemed unimaginable before The Residents' released their aural deconstruction on single.
Instead of exploring, With a Little Help from My Fwends chops Sgt Pepper's music up while lazily sticking faithfully to each and every song's vocal line. "She's Leaving Home" has some hackneyed Balearic beats, while "Being for the Benefit of Mr Kite!" employs burbling synth and Nine Inch Nails-style slabs of white noise. "When I'm Sixty-Four" has a bit of "Sparky's Magic Piano" vocal treatment. The word "Fwends" – also implying a smugness – refers to those The Flaming Lips (credited as The Flaming Lips 2014) have roped in to help out on this farrago: Dinosaur Jr's J Mascis, Miley Cyrus, MGMT, Moby and more. Making the album must have been a major undertaking.
But to what point? Every track is, quite simply, deeply irritating. Any band could have been covered and the result would still be awful, but the album says nothing about Sgt Pepper's and everything about the out-of-control ego of The Flaming Lips, a mind-set where the words "quality control" apparently no longer exist.
Still, there is one good thing about this – proceeds from the sales go the Oklahoma charity The Bella Foundation, which helps the elderly, low-income and terminally ill with the costs of veterinary care. Which is why the fatuous With a Little Help from My Fwends gets two stars rather the one it deserves.
Every track is deeply irritating
rating
Explore topics
Share this article