CD: Pink Floyd - The Endless River |

reviews, news & interviews
CD: Pink Floyd - The Endless River
CD: Pink Floyd - The Endless River
Embellished extracts from The Division Bell sessions make for an uneven requiem
Saturday, 08 November 2014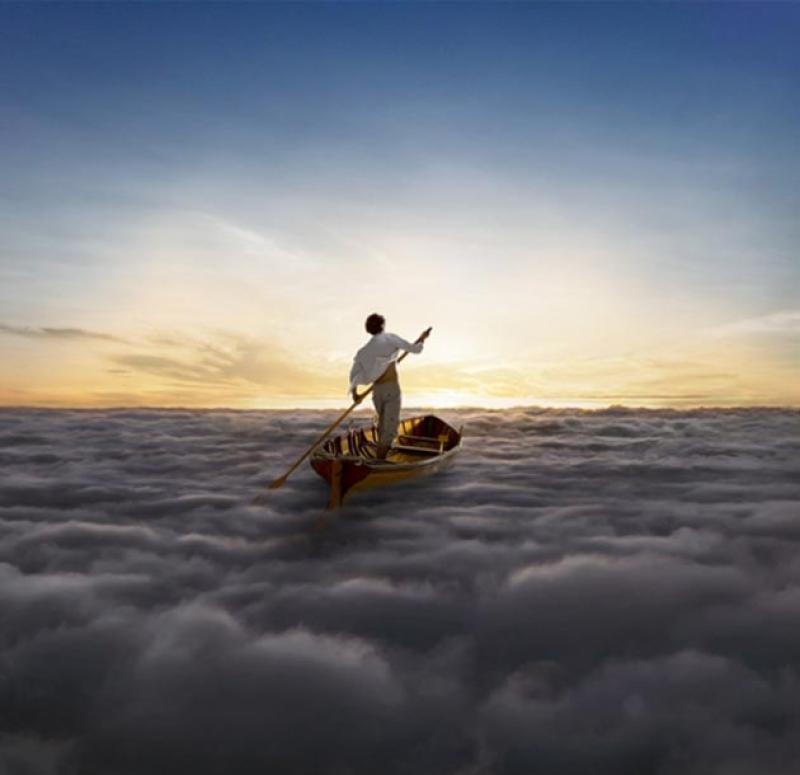 Farewell to Floyd: "The water flowing/The endless river"
The Endless River, a contemplatively ambient opus comprising four pieces made up of 17 instrumental sections and a concluding song, is Pink Floyd's second "last" album.
Their first sign-off was 1982's dreary
The Final Cut
, virtually a Roger Waters solo excursion that demonstrated, as did much of
The Wall
, how crucial to Floyd's characteristic sound were Richard Wright's lambent keyboards-playing and his gently yearning vocals, not least on the
Meddle
masterpiece "Echoes".
Ousted during The Wall sessions, Wright rejoined guitarist-lead vocalist David Gilmour and drummer Nick Mason for the post-Waters phase and made vital contributions (unofficially at first) to the underrated A Momentary Lapse of Reason and 1994's The Division Bell, which remains their melodic swansong notwithstanding this coda. He died in 2008.
As Wish You Were Here's "Shine on You Crazy Diamond" paid tribute to Syd Barrett, so The Endless River honours Wright, but by incorporating music he left behind. Its wellspring was untapped material from the 1993-94 Division Bell sessions, specifically jams highlighting the dialogue between Wright's synthesized washes, rasps, and ethereal candenzas and Dave Gilmour's skirling, whining, and booming riffs. Gilmour and Mason re-recorded some parts and producers Phil Manzanera, Andy Jackson, and Youth supervised the melding. (Pictured below, from left: Wright, Gilmour, and Mason, 1994.)
Dividing the familiarly chunky two-part guitar groove "Allons-Y," Wright's majestic cathedral pipe organ solo "Autumn '68", recorded at a Royal Albert Hall pre-show rehearsal in June 1969, briefly anchors an improvisatory and occasionally soporific record that offers no defining mood. There are only hints of that old Floydian ominousness.
There are enough dabs from the past, however, to indicate this elegiac work is intended as a repository of Floydian textures. The opening piece, built on the same soft French horn sounds that oozed from Wright's Minimoog on "Shine On", is the less melancholy twin of that epochal anthem. The scudding Farfisa chords at the start of the second piece echo those on Ummagumma's live "Astronomy Domine". Mason's ensuing drum solo could have been sampled from the title track of A Saucerful of Secrets. The church bells from "High Hopes" introduce the valedictory song, "Louder Than Words." These "quotes' work their magic.
The album begins with snatches from old interviews in which the Floyd members acknowledge their ability to continue working through rancorous episodes and their unspoken love for each other, sentiments reiterated in "Louder Than Words," which Gilmour wrote with his wife Polly Samson. The knell has been tolled, then, on a happily serene note, though in the last few seconds Pink Floyd's momentous soundscape slips quietly away on what could be, significantly, the farewell strains of an elfin piper.
There are only hints of that old Floydian ominousness
rating
Explore topics
Share this article