The Dark Side of the Moon: Clare Torry's Great Gig in the Sky
The Dark Side of the Moon: Clare Torry's Great Gig in the Sky
From Pink Floyd to pilchards, the session singer who took just three hours to create an immortal vocal performance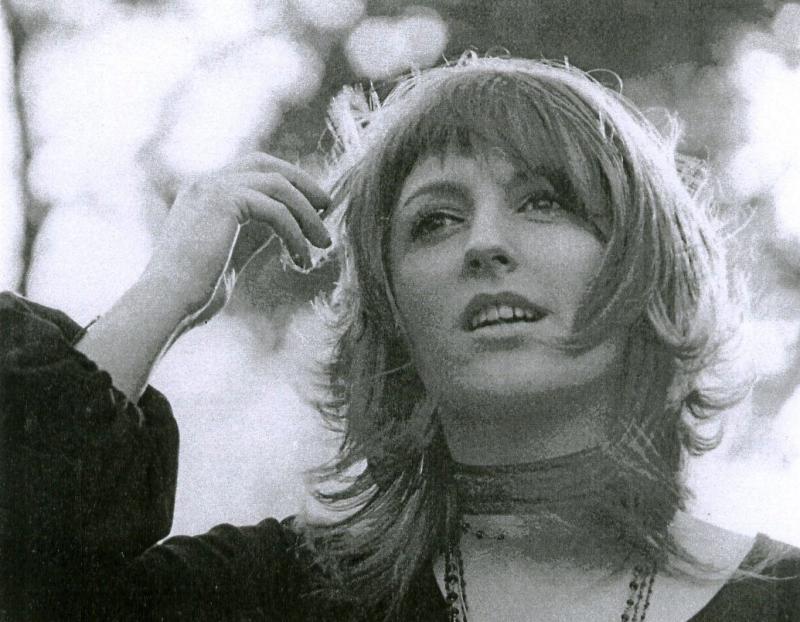 Clare Torry: Dave Gilmour suggested she sing something 'emotional'
The Dark Side of the Moon and Frankie Howerd's Roman-era television farce Up Pompeii! aren't as unlikely bedfellows as it first seems. The link comes from Clare Torry, whose voice opened the show each week. She also provided the unrestrained vocal on The Dark Side of the Moon's Rick Wright-penned "The Great Gig in the Sky."
As one of the most in-demand British session singers from 1970 to her retirement in 1996, Clare sang on ads for British Caledonian airlines and Glenrick pilchards. She appeared on French iconoclast Serge Gainsbourg's Rock Around the Bunker album and sang the gentle theme to long-running television series Butterflies. She also lent her voice to nihilistic pre-punk weirdos The Doctors of Madness. She was on Culture Club's "War Song".
In 2005, her melodic contribution to 'The Great Gig in the Sky' was recognised in court
But the appearance with Pink Floyd always crops up when her name is mentioned. That single session – held between 7pm and 10pm on Sunday, 21 January 1973 – overshadows everything else she has done.
As a jobbing session singer, Clare thought nothing of the request to turn up at Abbey Road studios and bring her voice to one of the many bands passing through the doors made familiar by The Beatles. Beyond their early single "See Emily Play," she wasn't aware of Pink Floyd. The request for her to sing with the band came via engineer Alan Parsons. Her fee was £30.
Clare arrived to find a band that didn't know what it wanted – she told me that Dave Gilmour suggested she sing something "emotional." After abandoning a soul style, she found what proved right for a second take. The melody was left to her. At the time, she thought what she'd captured was "caterwauling" and that it wouldn't be used. She only discovered she was on the album after buying a copy.
That's how it was for session singers and musicians. Often uncredited, they did their bit and moved onto the next job. Torry, however, had been a potential pop star. After appearing as a minstrel in a 1967 Malcolm Muggeridge-presented BBC documentary on the pilgrimage to Canterbury Cathedral, The Road to Canterbury, she began trying her luck with record labels and was signed to EMI's publishing company Ardmore and Beechwood. "I was taken on as a staff songwriter and paid £10 a week," Clare said. "I had to provide them with a certain amount of songs a year. I started to meet producers, arrangers and musicians. [Future Led Zeppelin member] John Paul Jones used to be around a lot." She was 17.
"The Music Attracts Me" became Clare's debut single in August 1967. It barely sold. A second 45 released in October 1967, "Unsure Feelings", suffered a similar fate. "I was rather disappointed that nothing happened," she said. "But when you're young, you keep going."
Listen to "The Music Attracts Me", Clare Torry's 1967 debut single
Clare kept going. In March 1968, she sang on her first BBC radio broadcast, with the jazz band The Harry Roche Constellation. With members including Kenny Clare and Don Lusher, this ever-changing band of session regulars offered Clare even more experience – and music industry contacts. Even though she was still in her teens, she was learning. "I had no intention of being a singer," she explains. "I wanted to be a songwriter. But once I started singing, I thought 'Ooh, this is fun.' It snowballed." More singles – one in 1970 under the name of Alice Pepper – failed to click.
"At the end of the Sixties I got a letter from the Midland Bank saying I was seven pounds overdrawn," she remembered. "I thought, 'Oh my God, what can I do to earn a quick buck?' I decided to ring up people I'd met – arrangers and producers – and say, 'Have you got any work?' A couple came up trumps." She was soon a session singer.
Although Clare's liaison with Pink Floyd was fleeting, her appearance on The Dark Side of the Moon ensured the band were never far. Rick Wright gave his blessing for her to reprise the "Great Gig in the Sky" style on TV for a Nurofen ad. She appeared on Roger Waters' Radio K.A.O.S. album and sang with the band at Knebworth in 1990. In 2005, her melodic contribution to "The Great Gig in the Sky" was recognised in court. From then on the song was credited to Wright/Torry. Not what she imagined barely three hours in the studio over 30 years earlier would amount to.
'The Great Gig in the Sky' performed live in 1974
At the time, Clare thought what she'd captured was 'caterwauling' and that it wouldn't be used
Share this article