The Dark Side of the Moon: Introducing Prog |

reviews, news & interviews
The Dark Side of the Moon: Introducing Prog
The Dark Side of the Moon: Introducing Prog
The first in a series celebrating the 40th anniversary of Pink Floyd's masterwork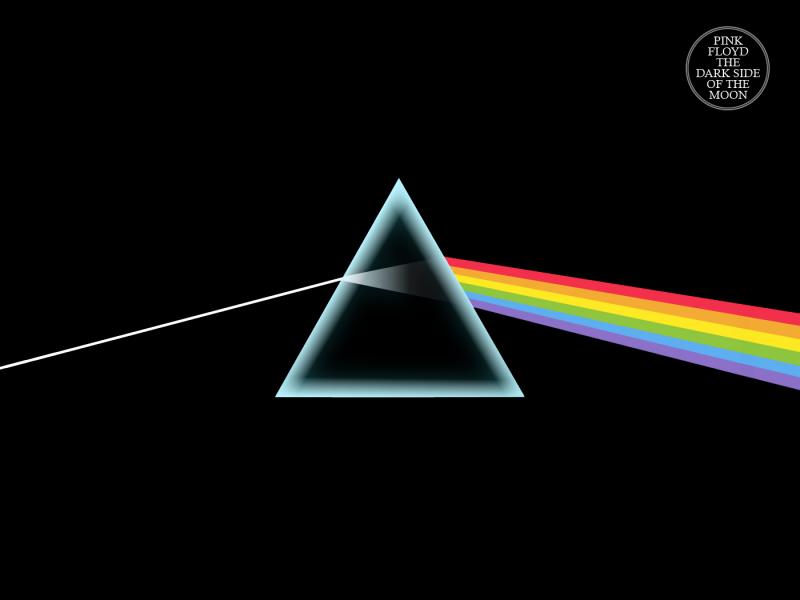 What else was happening when this LP appeared?
In 1973 certain world events carved themselves, a bit like the faces on Mount Rushmore, deep into the landscape of the late 20th century. No sooner had Richard Nixon begun to end the Vietnam War than Watergate broke. In the autumn Allende was overthrown by Pinochet in Chile; Egypt and Syria's attack on Israel ignited the Yom Kippur war. A global oil crisis was to leave western economies strapped.
In Britain industrial unrest forced a tottering Heath government towards the Three Day Week. The IRA began bombing London. It wasn't, really, a happy epoch; but young, mainly male, slightly self-fancying British musicians were, as was their wont, ignoring all that, perhaps even (to twist Paul McCartney's lyric of five years before) taking bad times and making them better, or trying to, on vinyl.
The wildness was musical, not behaviourial
That's what good pop and rock of the era did: got you high and helped you escape, perhaps the latter above all. A new "seriousness" also loomed. In March the invasion into teenage minds of a black-sleeved LP bright with echoey footsteps, male cackling, tick-tocks, chimes, a preoccupation with madness and alienation and, on its two sides, sonic spaciousness marked if not the start of then a major staging-post in this much derided thing called progressive rock. The Dark Side of the Moon seemed mysteriously to register some of the more dysfunctional things going on in the world, but it was a delicious listen too.
For some it came from nowhere. But Pink Floyd (pictured right, clockwise: David Gilmour, Nick Mason, Rick Wright and Roger Waters on Dark Side's original poster) had already put down formidable traces as one of the wilder psychedelic combos of the late 1960s. The wildness was musical, not behaviourial: by Dark Side group founder Syd Barrett had quite lost the plot through chemical self-immolation. Post-Barrett albums such as Ummagumma (1969), Atom Heart Mother (1970) and Meddle (1971) evinced a donnish disregard for pure, witty song-making - Barrett's forte - and are full of prickly, experimental atmospherics.
Then, somehow on The Dark Side of the Moon, Roger, David, Rick and Nick (no, the names of this quartet never quite tripped off the tongue) brilliantly united the best of their aural objets trouvés with a rock insistence, coolness and gravitas combined. Millions and millions wanted to buy it, and did.
Pink Floyd were not lone innovators. 1973 was as it happens a fantastically rich British year. A music culture producing within 12 calendar months a teenage soloist's multi-instrumental, monster-selling album (Mike Oldfield's Tubular Bells) - launching the career of a hippie businessman (Richard Branson) - a debut LP by a camp foursome fronted by a buck-toothed Zanzibarian (Queen; Freddie Mercury) and a two-record rock opera by a seminal 1960s noisemaker (Quadrophenia; The Who) can only be called, well, big.
Big ideas, and very big sounds, were to roar from our isles across the western hemisphere in 1973. If the year was anybody's it was Led Zeppelin's. Kicking off with the quasi-sonata, and very prog, "The Song Remains the Same", Houses of the Holy (pictured left) appeared mere weeks after Dark Side, and was then trumpeted in an enormo-tour of the US; Zeppelin were the first, that summer, to break a Beatles gig-attendance record there. Though fiercer, certainly more Moët-guzzling than feyer British outfits like Jethro Tull, or more pompous ones like Emerson, Lake and Palmer, and so not conventionally of the progressive camp, Led Zeppelin became increasingly sophisticated - highly, sculpturally sharpened in their musical thinking - from the Houses period through to their rock monument of 1975, Physical Graffiti.
For British bands of this stripe the US was key. Its vast territory was where unit sales were implacably notched up (and still are, or can be). Touring there fed an extraordinary appetite in young Americans for this musical stretching towards immensity. So it was for a band to which many still say "no", Yes. Yes were very, very big in America. It's just a shame the release of their eternally vilified, otiose Tales from Topographic Oceans at that year's end has effectively cast into outer darkness five talented musicians' dense and expert performances on Fragile (1971) and Close to the Edge (1972) - the essence, love them or hate them, of prog.
Then there was Peter Gabriel's Genesis. Selling England by the Pound (pictured right) was released in 1973. Only the following year's The Lamb Lies Down on Broadway cut much ice on tour in the US - Gabriel then quit - but this most self-ironising of English bands found their truest voice on this record. Its quipping and word play, surreal poetry and instrumental adventurousness make it (arguably) as fresh today as 40 years ago. Even Phil Collins sang a very pretty song on it.
These things are, finally, about taste. Pink Floyd were unignorable but not especially likeable; their music could be monotonous. King Crimson have remained, like Yes, somewhat in the vilification stable of prog - pretentious, endlessly, nerdily noodling - but for my money, in a trilogy of albums begun in 1973, they remain the best: an essential of the genre. Shaped compositionally by a preternaturally gifted lead guitarist, Robert Fripp, Larks' Tongues in Aspic (pictured below), Starless and Bible Black and Red (the latter two recorded in 1974) are exercises in sheer attack, rhythmic danger, textural polyvalence and lyric bravery. Jazz and scorched minimalism pulse through each. The eponymous track of the middle album remains the most fascinatingly frightening 10 minutes in rock.
The adventure wasn't, of course, to last. By the time of Pink Floyd's next LP in 1975, Wish You Were Here, a pale youth, surname Lydon, had started to hang around Malcolm McLaren and Vivienne Westwood's Chelsea boutique SEX. His T-shirt screamed "I Hate Pink Floyd". Johnny Rotten was in the wings. Punk would do for prog. All said, though, a small guess: more people across the world today, many more, pep themselves up in the morning, or relax at night, or have a nice smoke, to "Breathe" than "Holidays in the Sun"…
More pieces on The Dark Side of the Moon follow on theartsdesk through the week
It was a rich year. A monster-selling soloist's album, an LP by a foursome fronted by a Zanzibarian and a rock opera by a 1960s noisemaker - all this you can call big
Explore topics
Share this article