Enemy |

reviews, news & interviews
Enemy
Enemy
Artsy Jake Gyllenhaal thriller is a murky head-trip
Wednesday, 31 December 2014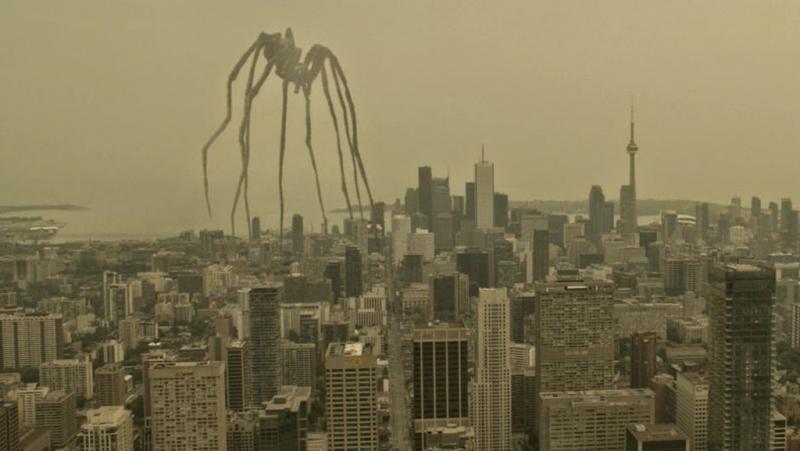 Apocalypse now? Strange goings-on beset two Jake Gyllenhaals in 'Enemy'
Filmgoers will either find Denis Villeneuve's latest art-house thriller to be a tantalising head trip or so much celluloid posturing, but there's no denying its contribution to the rise and rise of leading man, Jake Gyllenhaal. Racing up the outside track as a potential Oscar nominee for Nightcrawler even as he is making a (splendid) Broadway debut in the Nick Payne play Constellations, Gyllenhaal here gets to impress twice over and for a simple reason: Javier Gullon's script casts the hirsute star in two different, teasingly complementary parts.
Thoughts of Jeremy Irons's career-best work in Dead Ringers come to mind, or the sort of conceit one might expect from David Lynch, whose shimmering reality-vs-illusion landscape comes to mind here. And while the surface narrative is apparent enough, its larger meanings remain up for grabs, and one can only begin to imagine the PhD students who are going to be probing every frame for its fullest meaning for some years to come.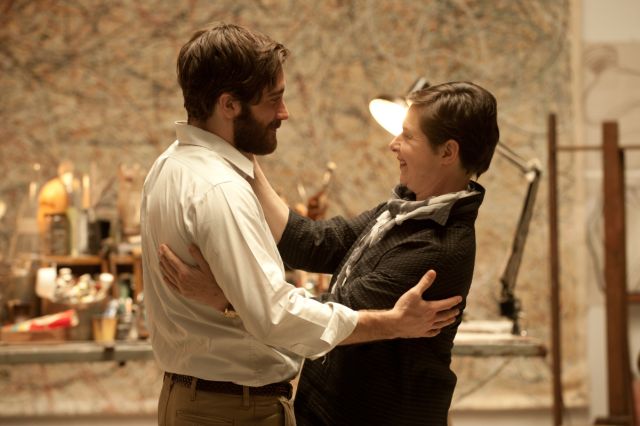 For now, let me just say that I admired Enemy more than I warmed to it, and that there are numerous other movies whose deeper resonances seem to me more immediately worth mining (Lynch's Mulholland Drive to name but one). But whether you tune out to this movie or (as some are said to have been) are freaked out by it, there's no denying the absolute command of Gyllenhaal, who over time has learned to put his puppyish appeal to one side in favour of a more forceful, declarative style of performance that should serve him in good stead as he gets older and less obviously "cute". Think of this as part of Gyllenhaal's thespian insurance plan for an ever more varied screen future.
Roughly half the film casts Gyllenhaal as Adam Bell (pictured above with Isabella Rossellini, who plays his mother), a faintly nerdy college professor who seems to spend his time when not lecturing having sex with his girlfriend (Melanie Laurent), and who can blame him for that? At least, that much is true until Adam rents a film one evening in which he happens to espy a bit-part actor, Daniel aka Anthony, who looks uncannily like himself, bodily scar and all. As purposeful – almost ominously so – as Adam is indrawn, Anthony responds to Adam's obsessional interest in him by commandeering significant (for which, read sexual) aspects of his doppelganger's life, the stakes escalating as the subconscious and the supernatural begin to take hold as well.
What follows tells perhaps the battle of a battered psyche or suggests a veiled political parable about societal misrule as it is allowed to infiltrate even the most ordinary lives. Or maybe the film is just about giving its leading actor the opportunity to push in two separate if ever-intersecting directions. Some won't care whereas others will be rapt. You could do worse than ponder Enemy's Cronenbergian affinities (yes, him too) and allow respect for Gyllenhaal to override the more self-conscious meanderings of what looks set to be this new year's murkiest film.
Watch the trailer for Enemy overleaf
You could do worse than allow respect for Jake Gyllenhaal to override the film's more self-conscious meanderings
rating
Explore topics
Share this article