Spectres, The Lexington |

reviews, news & interviews
Spectres, The Lexington
Spectres, The Lexington
Unhinged assault on the eardrums from the Bristol four-piece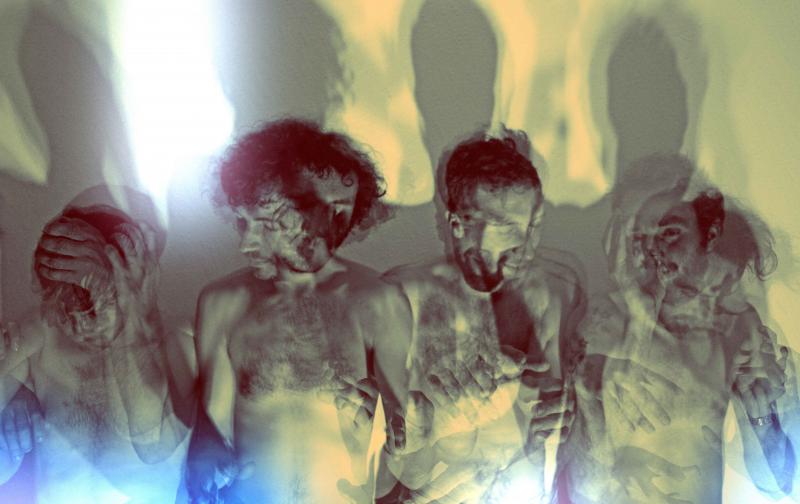 Spectres: expect a run on earplugs sometime soon
I first saw Spectres last October at the 10th birthday celebrations for their label, Sonic Cathedral. That night, they struck me as noisy, spiky and fun. If that sounds like faint praise, it really wasn't meant to be – noisy, spiky fun is in my all-time top three funs.
Now, they've gone from bottom of the bill to headline act in less than six months on the back of an album so incendiary it should come wrapped in a fire blanket (well, it beats a tote bag any day) and, oh my… how they have grown. Really, this band's development needs to be measured in cat years.
They step out, plug in and the first thought is simply, "Holy shit!" There would, I'm sure, be a second thought, were the brain's most basic processing capabilities not left buffering by the brutal, aggressive and, frankly, unhinged assault that follows. They play like a jet engine – sucking in everything around them in before converting it to elemental sonic power. It's difficult to describe accurately the impact of Spectres live, even if you're familiar with their debut album, Dying, but it's as if they're waging a boots-on-the-ground war against ambient noise and eardrums.
There are melodies here throughout, but you're left constantly panning for them
I'm aware that this sounds more like endurance than enjoyment, but that's not the case at all. True, Spectres are a band that require you to put some work in, but you are repaid in spades. "Where Flies Sleep" jolts the audience from its collective reverie so hard it practically gives us whiplash, while "Mirror" sounds decidely staccato and full of restraint, like they're trying to get some sort of punishing purchase on the ground beneath their feet to better launch themselves. "This Purgatory" meanwhile makes the holocaust section of My Bloody Valentine's "You Made Me Realise" sound like it was written by Ronnie Hazlehurst.
It's not just extreme noise terror, however – there are melodies here throughout, but you're left constantly panning for them, searching for the glinting treasure, the promise of a prize. It's both involving and hugely rewarding – Spectres are not a band who could be accused of patronising their audience.
In fact, Spectres make much more sense as a headline act, particularly now they've filled out and got all confident. They, like their songs, are not begging to be noticed, they're daring you to ignore them: not that there's any danger of that – the memory will be ringing in my head for a few days yet.
Overleaf: watch the video for Spectres' Where Flies Sleep