Reissue CDs Weekly: Fotheringay |

reviews, news & interviews
Reissue CDs Weekly: Fotheringay
Reissue CDs Weekly: Fotheringay
The great and the lacklustre rub shoulders on what Sandy Denny did between Fairport Convention and the solo years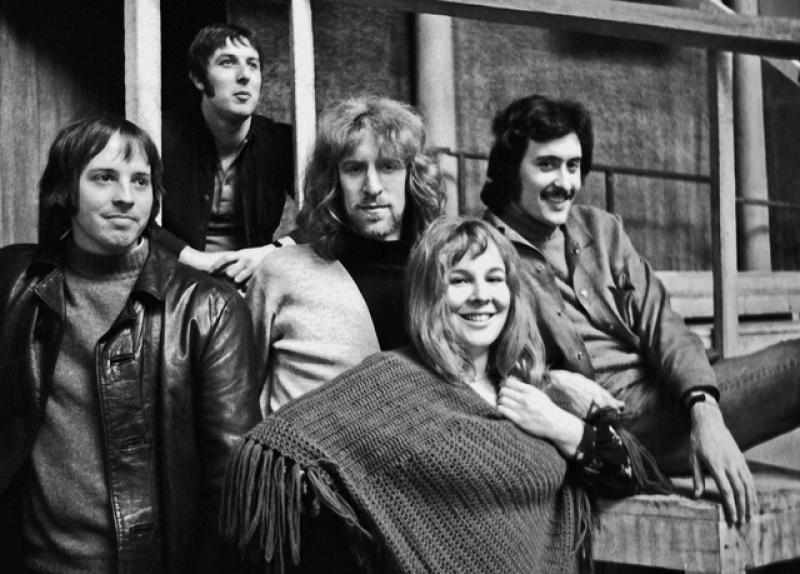 Fotheringay in 1970. Left to right: Jerry Donahue, Gerry Conway, Trevor Lucas, Sandy Denny and Pat Donaldson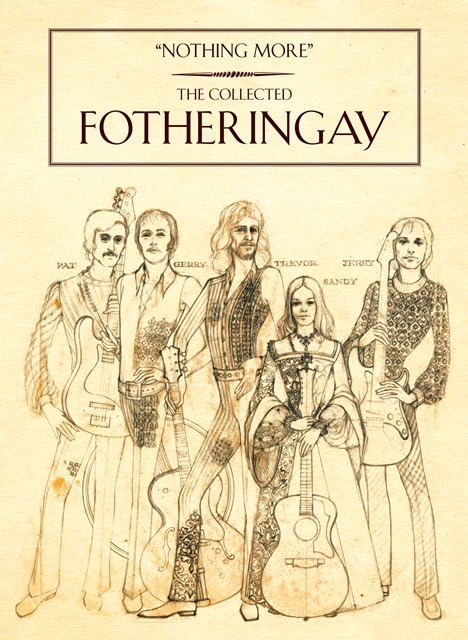 Fotheringay: Nothing More – The Collected Fotheringay
Coming to the sole Fotheringay album cold undermines received opinion it was a side issue in Sandy Denny's career: a stepping-stone between leaving Fairport Convention and going solo. The band's eponymous 1970 album opens with "Nothing More" and "The Sea", two absolutely fantastic Denny songs performed with affecting and brooding sensitivity. Then the album shifts gear. "The Ballad of Ned Kelly", written and sung by her partner Trevor Lucas, is a dreary re-write of Dylan's "You Ain't Going Nowhere". Anyone influenced by The Band could have assembled this by-numbers rootsiness. The spell cast by the first two songs has been broken.
It's quickly clear Fotheringay, issued in June 1970, showcases one voice worth hearing. Denny's. On a different album "The Ballad of Ned Kelly" and a version of Dylan's "Too Much of Nothing" would make sense, but here they destroy the mood – as does the somewhat uncomfortable Denny/Lucas composition "Peace in the End". Much of Fotheringay is great – toweringly so – but it's a hodgepodge. Nonetheless, notwithstanding the filler, this is an essential album.
Nothing More – The Collected Fotheringay is more than the Fotheringay album. The case-bound set includes four discs: three CDs, a DVD and a splendid book. Fotheringay is heard on Disc One and bolstered with six alternate takes and demos. The band's late-1970 and then-unreleased second album (first issued in 2008) is collected on Disc Two. The bonuses are different mixes, rehearsal tracks and two superfluous versions created in the studio in 2004 and 2015. Disc Three is a live concert and previously unreleased BBC sessions. The DVD is of four songs filmed for German TV.
The DVD foregrounds the disconnects inherent in Fotheringay. Denny's (pictured left, in 1970) opening "John the Gun" – later recorded solo – is superb and spine-tingling. The closing "Too Much of Nothing" is just-about short of alright. In this rendering, it is not just the material selected for performance which does not cohere. Jerry Donahue's guitar sits above the songs rather than serving them. Gerry Conway's drumming is cluttered and distracting. Fotheringay had formed in early 1970 but had not yet gelled by this November 1970 performance. The announcement of the band's split was made in January 1971.
Impressions Fotheringay never gelled are reinforced by the June 1970 Rotterdam concert heard on Disc Three. Again, the guitar is too far to the fore and the drumming over-busy, but at least the band sound urgent and vital. The opening version of Gordon Lightfoot's "The Way I Feel" (also heard on Fotheringay) works better than its tentative studio counterpart, but reveals the debt to Fairport Convention's treatments of similar material. "The Sea" is followed by a clumping "Too Much of Nothing". The live set ends with an utterly awful run through of Chuck Berry's "Memphis Tennessee" which is preceded by Denny laughing apologetically. It beggars belief Fotheringay were doing silly cover versions the month of their album's release. They manifestly could have been a very fine band – Denny's band. But they were not permitting themselves to be so.
The unreleased album heard on Disc Two is similarly scrappy – Denny's vocals were not final versions, but guide takes. The version of old chestnut "Wild Mountain Thyme" is exquisitely crystalline. But the Lucas-sung "Knights of the Road" is a weak country-rock chug which could pass for an album track by pub rockers Brinsley Schwarz.
After reading the enlightening accompanying book, by Denny biographer Mick Houghton, it's obvious the band were subject to much push and pull. Denny wanted to showcase Lucas. There was pressure on her to go solo. The story of her leaving Fairport Convention remains confused and confusing. So does the tale of how Fotheringay foundered.
Obviously, Nothing More – The Collected Fotheringay frustrates. It includes some definitive performances of astonishing songs written and sung by an artist totally in tune with their muse. For that alone this a must-have. Listen in the order everything is presented. Then watch the DVD and be bowled over by "Nothing More" and "John the Gun". After that, return visits will, inevitably, be on a track-by-track basis. Fotheringay were magnificent. But only when they allowed Denny to shine.
Fotheringay could have been a very fine band – Sandy Denny's band. But they were not permitting themselves to be so
Explore topics
Share this article