Safe House, ITV |

reviews, news & interviews
Safe House, ITV
Safe House, ITV
The hills have eyes in this sinister new Lakeland thriller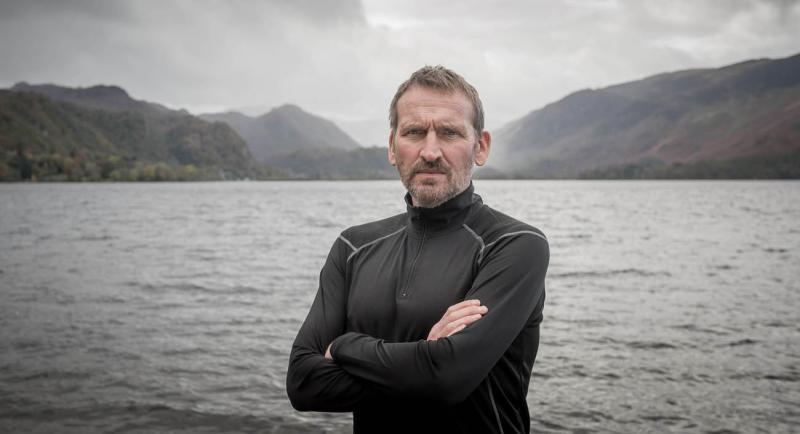 'Hell yeah, I'm tough enough': Christopher Eccleston as tortured ex-cop Robert
The title is, of course, ironic. The house in question is a rambling refurbished dwelling deep in the Lake District, reached by driving through lonely wind-blasted valleys and across rain-thrashed hillsides. It's where a former policeman, known only as Robert (Christopher Eccleston), has come to heal himself after a traumatic near-death experience.
Writer Michael Crompton hasn't been squeamish about mixing up a bubbling cocktail of favourite thriller ingredients – murder, revenge, terror, isolation – and this first of four parts sped along urgently, conveying a sense that it knew exactly where it was going. The opening sequence told us volumes about the kind of character Eccleston is playing, as we saw him swimming pugnaciously through the ominously dark waters of Coniston. The water looked cold enough to kill a normal person, but you could see from the ferocious snarl on his face that no way was Robert going to give in to cramp or hypothermia. He was going to teach that lake a lesson.
Some pieces of the jigsaw gradually slotted into place. Robert had been shot while escorting (whether romantically or merely professionally wasn't made clear) the attractive wife of a notorious gangster known to the tabloids as Evil Eddie. She died, and Robert survived, but his career in the force didn't. Now, he and his wife Katy (Marsha Thomason, pictured right) are running remote Tarrock House as a B&B.
Even before the plot had begun to develop the set-up exuded menace and threat, and the atmosphere was intensifed further by Daniel Giorgetti's background music, a potent mixture of booming, depth-charge piano chords, shivering strings and shuddering electronics. If hordes of werewolves, zombies or chainsaw killers suddenly came teeming out of the undergrowth it would be no great surprise.
The true threat (which wasn't long in coming) arrived in the form of a man called Michael – they're not dealing in surnames here for some reason – who seems to have a sizeable grudge against a chap called David (Jason Merrells). David's family trip to Blackpool was severely impaired by Michael's attempt to kidnap his young son (pictured below), and it wasn't long before Robert's former boss in the police force, Mark – he doesn't have a surname either, or even a rank – had a brainwave.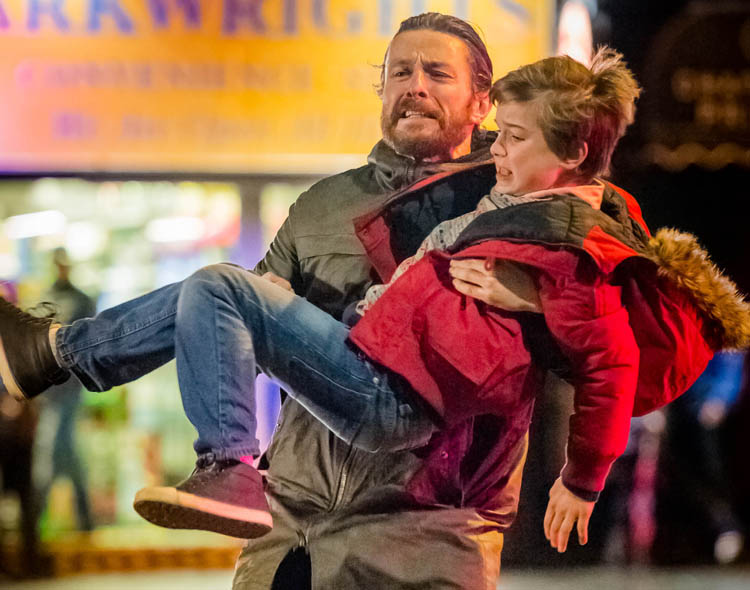 Robert's house, in its dark and eerie seclusion, would make a perfect safe house in which to hide David's family while the cops attempted to track down the mystery predator. His name's Michael and he's got a beard, so that should whittle it down to a few thousand possible suspects. Oh, and David is a prison officer, which suggests a few potential lines of enquiry.
It's already obvious that Michael is determined, resourceful and very, very nasty, and one can hardly help feeling a premonition that Robert's house won't be safe for very long. If, indeed, it ever was to begin with, since you don't even need to fire up the Sigmund Freud app on your smartphone to sense that Robert's rehabilitation to Planet Normal is barely skin deep. It's going to be Fright Night in the Lakeland wilderness.