Britain's Greatest Generation, BBC Two |

reviews, news & interviews
Britain's Greatest Generation, BBC Two
Britain's Greatest Generation, BBC Two
Oral history shines a light into another age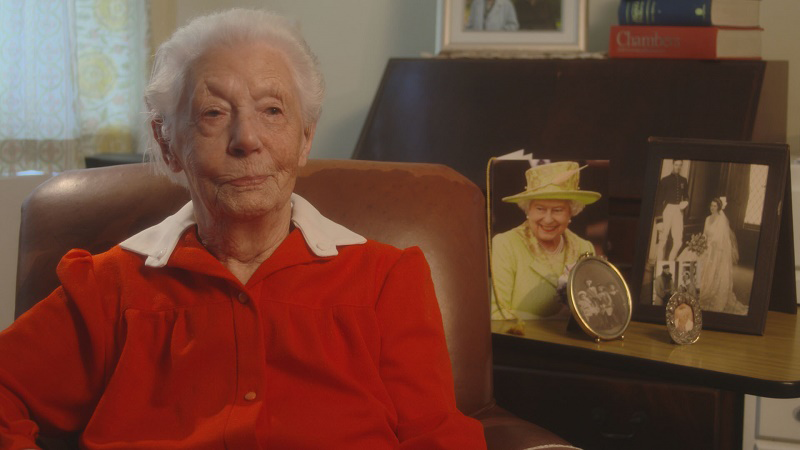 Vera Price, 110, can remember the day war broke out in 1914
You can't move for the World Wars on the BBC. Gallipoli (100 years ago) and VE Day (70) are this month's on-trend anniversaries, and they'll soon budge up for VJ Day and the Somme. And let's not forget older victories: there's Waterloo (200 years ago), and isn't it time to go once more unto the breach, Agincourt being 700 this year? And for extra lashings of commemoration let us now turn to Britain's Greatest Generation.
This new four-parter is revisiting events which have been covered ad infinitum already. The difference is that Britain's Greatest Generation comes at them exclusively through the portal of oral history. Whittling out all biographers and academics, the series focuses on the experiences of Britons over 90. The longest memories in the first episode belonged to Vera Price, 110, who still has a good set of pipes on her, and Hetty Bower, 108 (pictured below, who has since died). Both had a vivid recollection of 4 August 1914.
These lives were for the most part shaped by war. Two days before he too died, Freddie Hunn (b. 1920) told a group of scouts of lying about his age to get into the army. He spent days in the water at Dunkirk helping soldiers into the fleet of rescue boasts. One of those soldiers might have been Jim Purcell (b. 1921, pictured below) still a committed jogger, who remembered the Luftwaffe's strafing missing him by inches as without water or food he walked seven miles up the beach to Dunkirk. And he might have been met on the Kentish shore by Eileen Younghusband (b. 1921), and thanked her for doling out food and drink. "And it was us really who should be thanking them," she said in a voice from another age.
The idea of Britain's Greatest Generation is that these are the few to whom we the many owe much. But not all of them were selected simply to recall acts of moral and physical courage. This was also a portrait of England's old class structure. The writer and editor Diana Athill (b. 1917) and the queen's cousin Margaret Rhodes (b. 1925) represented the cutglass well-to-do who enjoyed happy childhoods in an age before central heating and PlayStation. Alongside them were sorrier tales of deprivation and, particularly, a deficit of love in childhood. Matthew Mackinnon-Pattison (b. 1924) lost his mother in childbirth and fetched up in a Christian orphanage for 1,500 children. Connie Hoe (b. 1922) was eight when she lost her mother to meningitis, not long after her Chinese father left for Hong Kong, never to return. Johnnie Johnson (b. 1921), Britain's last surviving Dambuster, remembered "hidings galore" from his brutal father who treated him like a slave on the farm after his mother died.
The programme raided the photograph albums of its interviewees, and rich film archives for footage which captured a sense of the times, of war, of depression, of the Jarrow march and the Battle of Cable Street, but also of that prelapsarian time when fishing fleets provided work and the harvest was done by hand. Only so many facts can be gleaned from the memory of a heavily edited talking head, but there is an irreducible power in visiting the distant past that lives on in the form of human impressions. You wish they'd ditched the intrusive musical soundtrack and placed a little more faith in the quiet authority of the human voice.
Of course the long memories of men and women who grew up between the wars have much to teach subsequent generations. Gus Bialick, a child of Jewish immigrants, still speaks to schoolchildren about his love of Britain at the age of 101. NB UKIP's nearly four million voters.
There is an irreducible power in visiting the distant past that lives on in human memories
rating
Share this article