Edmund de Waal: I Placed a Jar, Brighton Festival |

reviews, news & interviews
Edmund de Waal: I Placed a Jar, Brighton Festival
Edmund de Waal: I Placed a Jar, Brighton Festival
The ceramic artist and author talks about pots, words and the burden of memory
Edmund de Waal: breathturn I-IV, 2013
What strange things netsuke are. Tiny sculptures, usually made from wood or ivory and depicting anything from figures, to fruit to animals, they were first made in the 17th century as toggles to attach pockets and bags to the robes worn by Japanese men. For as long as they have existed they have been considered highly collectible, and perhaps it is this, and the rapturous appreciation they inspire in their devotees, that to me at least makes them seem hopelessly, unspeakably kitsch.
Listening to the potter Edmund de Waal talking last night as part of the Brighton Festival, it struck me that perhaps my struggles with netsuke are the result of never having picked one up. In his acclaimed memoir The Hare with Amber Eyes, de Waal traces the history of the netsuke collection he inherited from his great uncle Iggy, uncovering in the process a remarkable family history that he relates with the skill of a consummate storyteller.
A pot is made to be touched as much as looked at, to figure in a daily routine
He spoke very movingly about the many hands that had held these little objects, the children in their nursery in Belle Epoque Vienna irrevocably connected to his own children through a shared experience separated by over a century. It is the tactile quality of the netsuke, the way they can nestle in the palm of a hand, or be carried in a pocket like a conker, that is key to their almost magical capacity as bearers of memory. To hold one in your hand, to look at it, is to begin to tell a story.
Above all else, de Waal is a storyteller, and when he tentatively asked whether anyone was familiar with his book, he appeared quite taken aback by the response. It looked as if the entire audience had read it, and it seems quite likely that many of the people there knew de Waal as an author first and a potter second.
Those who had read The Hare with Amber Eyes would have been familiar with his comparisons between making pots and telling stories, but the streak of self-deprecating humour was something new. "I have been making white pots for 45 years", he said. "I find ways of framing them." And of course by framing them, by placing them in a certain way, they have the space to speak, they can begin to tell a story. "I am a poet who uses pots," he explained.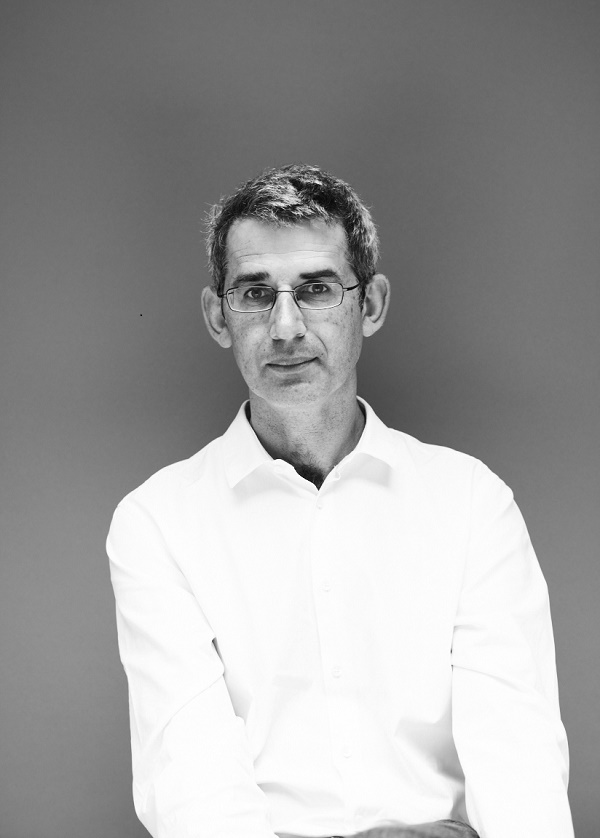 Helped along by de Waal's lovely turn of phrase, it seemed possible to view pottery as roughly equivalent to netsuke. Formed on the wheel by its maker's hands, a pot is made to be touched as much as looked at, to figure in a daily routine, acquiring accretions of meaning over time as it passes through countless different hands. And if there were any danger of lapsing into hyperbole, de Waal brought himself back to earth with a bump, relating the unceremonious depreciation that is the fate of all pots, as they make their way from pride of place, to draining rack, "to serving as the dog's bowl, to the charity shop". While other artists can aspire to longevity if not perpetuity, "all pots end up in the earth, broken".
He wasn't about to wax too lyrical about inheriting the netsuke, either. The glittering story of his staggeringly wealthy cousin Charles Ephrussi, who settled in Paris and spent his time and money on the great artists of the day, is just a chapter in the history of a family destroyed by the Nazis, the netsuke collection all that survives of their great empire.
He spoke amusingly - semi-seriously, it seemed - about the burden of inheritance, about how this collection of strange little objects had set him off on a wild goose chase that had taken years to bring to completion. I was not prepared for the wave of emotion that overtook him as he described the grim humiliation of his Jewish ancestors during the Anschluss. He gripped the lectern, his voice low, the words coming slowly and carefully as he told how his great grandfather Viktor had been forced to scrub the streets outside his Viennese palace until the brush broke.
In that moment, everything he had said about the power of objects as tangible "echoes of what people are thinking and feeling" seemed to crystallise. And so we came back to de Waal's pots, arranged in their vitrines like words on a page, words that we might not want or be able to articulate, but can only, somehow, feel.
If there were any danger of lapsing into hyperbole, de Waal brought himself back to earth with a bump
Share this article