Xerxes, Longborough Opera |

reviews, news & interviews
Xerxes, Longborough Opera
Xerxes, Longborough Opera
Handel's Persian comedy in a nightclub done with great polish by young singers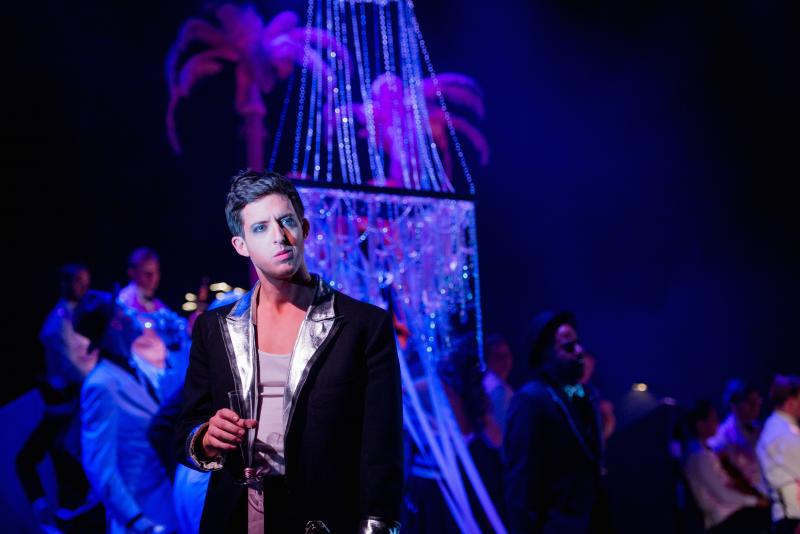 Jake Arditti as Xerxes, king of Palm Springs
One hardly expects operas about historical figures to bother much with the actual facts of their lives. But Handel's Xerxes must nevertheless rank as an extreme case. Instead of bridging the Hellespont and invading Greece with a million men – a campaign mentioned in passing as if it were some minor business trip – Xerxes spends his time philandering with his brother's intended and generally creating emotional mayhem in the Persian court.
Jenny Miller's production transplants the action, somewhat irrelevantly, to a nightclub in, perhaps, Cairo or Palm Springs. But it hardly matters. It could be
Putin in Petersburg
for all the difference it makes to the drama or characterisation, such as they are.
This is Longborough's Young Artist production for 2015, and attention is very much on the cast and how they cope with this vocally treacherous music in an overcomplicated production that crowds the stage with singers, a 12-piece orchestra, and furniture that they themselves, from time to time, have to move around. Miller and her designer, Faye Bradley, seem to have gone out of their way to create a garish image of pink palm trees in a mauve-and-orange-lit décor peopled by call girls, waitresses and men in black tights, trilbies and dark glasses: coarse visual clichés that get laughs but tend to overrule the subtle humour of this rare comic opera by the master. The small stage is reduced still further by sheer clutter, to the great disadvantage of the music's natural choreography.
It's fun watching the players, theorbo and all – a suitably surreal touchYet lo and behold, the result is musically something close to a triumph, thanks in no small measure to Jeremy Silvers' expert direction from the harpsichord of his small band, which forms part of the scenery on a steepish rake angled outwards stage right. Apart from one brief moment when the trumpeter's view was blocked by singers making their entrance, the ensemble was immaculate, the music's varied flow beautifully maintained, the balance – tending to favour the voices – nearly ideal. Maybe the instrumental sound would be a touch warmer in the pit, but at the expense of detail and, possibly, contact. And it's fun watching the players, theorbo and all – a suitably surreal touch for so ridiculous a spectacle.
Handel, it's been said, never revived Xerxes after its Haymarket run in 1738 because he never had to hand seven singers of adequate quality. This is some measure of Longborough's achievement. For a start they have a pair of highly accomplished countertenors in Jake Arditti (Xerxes) and Tai Oney as his brother Arsamenes. On the opening night, Arditti began a shade tentatively and with uncertain tuning in "Ombra mai fu" but soon warmed up and ended with a dazzling account of his rage aria, "Crude furie". Oney, a less assertive actor perhaps, sang with great elegance and fine control throughout.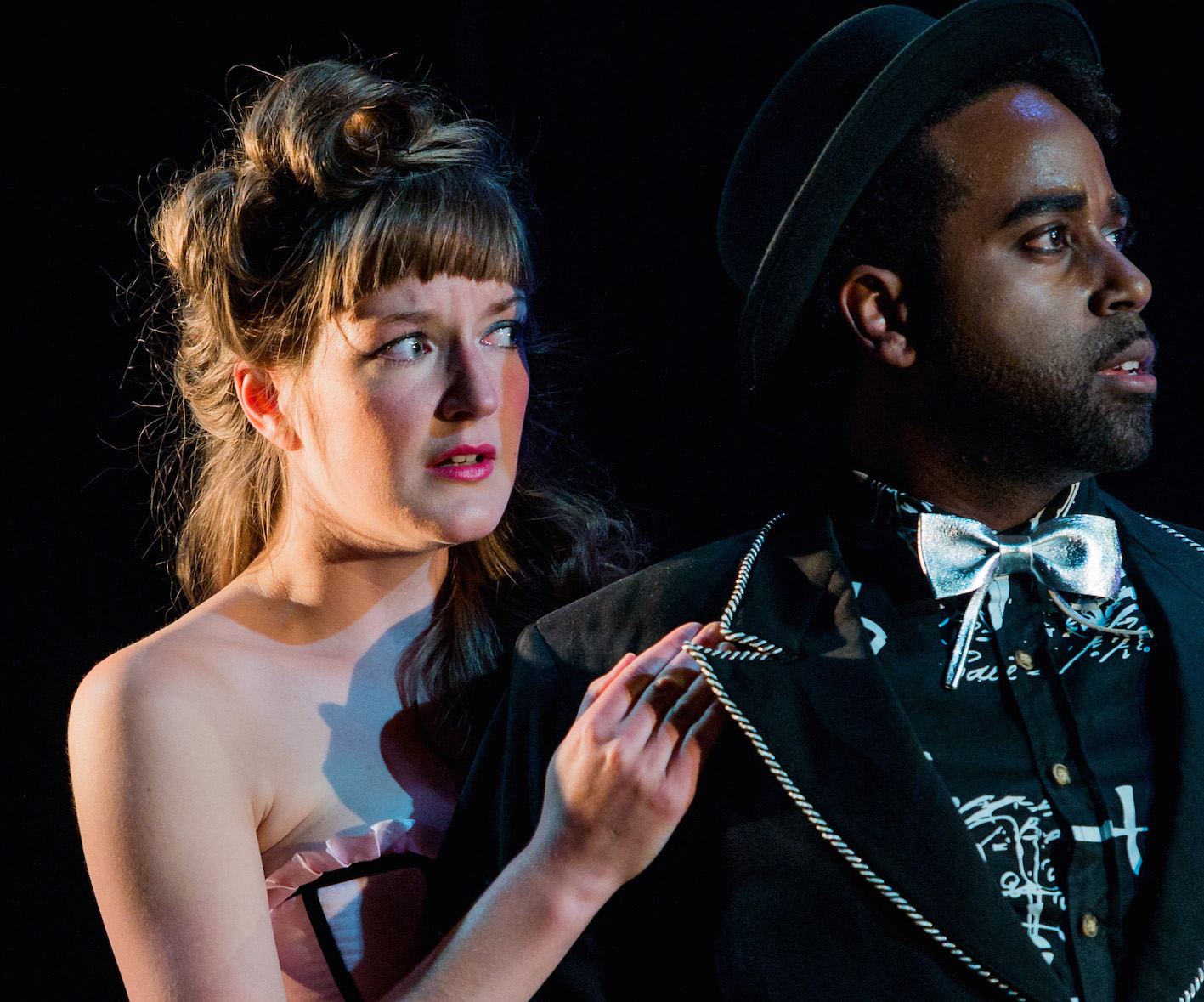 It's a strong point of the production that the lead female roles emerge incisively contrasted. Alice Privett's Romilda (pictured right with Tai Oney) – Xerxes's amorous target – is tall, willowy, with sparkling coloratura and vivid colours in the voice; Abbi Temple, as her sister Atalanta, is short and bouncy, a polished comedian, compulsively watchable, smooth-voiced, and a fluent Handel stylist. As Xerxes's wife Amastris, the mezzo-soprano Lucinda Stuart Grant is the least helped by her get-ups, which she has to change in mid-aria; but she, too, is well on top of her music.
Mostly in Handel's Italian operas the lower male voices get a fairly raw deal, but in Xerxes it's marginally less raw than usual. Arsamenes' servant Elviro, nicely played here by Matthew Durkan as a cleaner-cum-flower-seller, is a decent baritone role with important message-taking functions and some entertaining music. As the not very military general, Ariodate, Jon Stainsby still sounds a touch immature of voice, but will surely fill out into an excellent lyric baritone. Exactly where his battlefield triumphs fit into Jenny Miller's seedy world of the mega rich is hard to say. But this probably wouldn't have bothered Handel, so why should we care?