Prom 19: Alina Ibragimova plays Bach |

reviews, news & interviews
Prom 19: Alina Ibragimova plays Bach
Prom 19: Alina Ibragimova plays Bach
Sternly beautiful, Ibragimova's Bach is Baroque at its most authentic
Alina Ibragimova: Bach that's Baroque in all its austerity rather than excess
I can't be alone in often leaving a Proms violin concerto convinced that the Bach encore was the best bit. The Royal Albert Hall is a chameleon space, capable of dwarfing the largest orchestra and muting the weightiest of Wagnerian singers, but also of amplifying solo performances, lending them a clarity, an intimacy, unique to this unlikely venue.
It's a well-documented phenomenon, which makes it all the more surprising that so many of Bach's solo works for violin are receiving their complete Proms premiere this weekend.
2015 is the year of solo Bach at the Proms. Schiff's Goldberg Variations and Ma's Cello Suites will follow later this season, but first – spread across two consecutive nights – Alina Ibragimova performs the complete Sonatas and Partitas for Solo Violin. This first concert paired the first two sonatas with the first partita – the darker prelude to tomorrow night's programme, opening with the mighty D minor Partita but ending in acceptance and joy in the C major Sonata and E major Partita.
Uncompromising in her refusal to play up to the space, to warm the sound with vibrato or to soften the music's sharp contrapuntal edges, Ibragimova's Bach won't be to everyone's taste. But, performing on a 1775 Bellosio violin, her interpretations foreground the architectural lines of these works, an intellectual rather than overly emotional narrative that – paradoxically – generates moments of dangerous beauty and expressiveness.
The opening Grave of the Second Sonata, for example, unbent just the slightest degree, reassuring, affirming, before withdrawing into the very barest of textures, taking sound back to a quasi-improvised mutter. Elsewhere, in the Partita No. 1, it was the Sarabande's Double that took the greatest risk. Using barely an inch of bow, Ibragimova invited us nearer and nearer in delivery that would have been bold in a small recital venue, but in the RAH was astonishingly brave.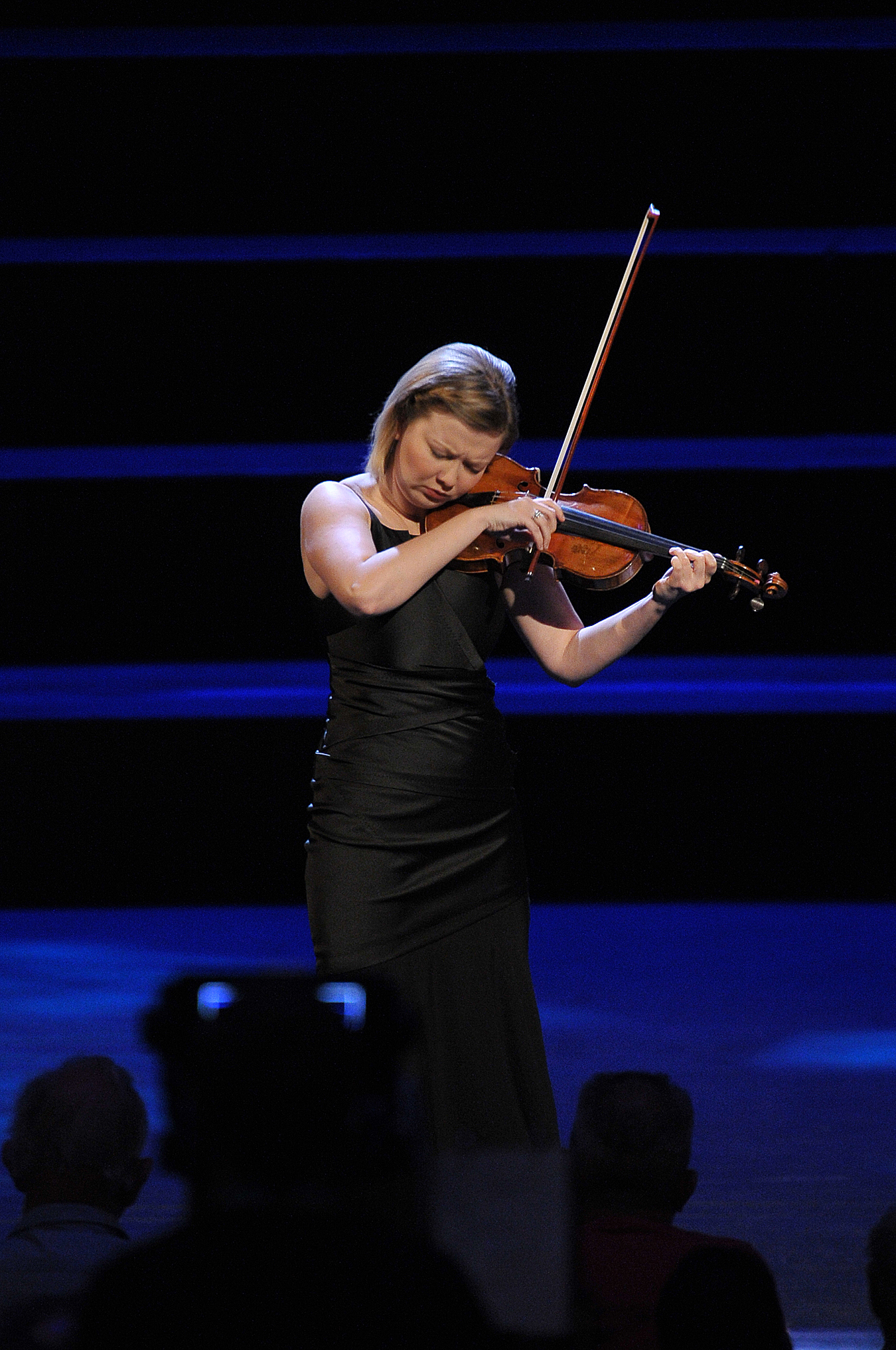 There's a poise to Ibragimova's playing, a matter-of-fact delivery that refuses to charm or woo. It's an approach made for this music, which needs no mediation. But it will be interesting to hear her tackle the climactic D minor Chaconne tomorrow night; will it force her beyond the dramatic parameters she has established in this first sequence? There's certainly nothing in these first three works to equal it for emotional extremity, though the Fugue of the First Sonata nearly matches it for scope. The clarity and logic of the counterpoint here allowed the ear to follow every turn of the musical conversation, sustaining the miniature narrative of individual lines and phrases without neglecting the movement's larger arc.
But these sonatas and partitas are as much about the gaps and pauses between the movements – the unspoken relationships established in these bridging moments between sudden shifts in musical topic or continuity, variation, of what has already been said – as the music itself. Occasionally I found myself wanting the music to have more space to breathe, to reflect and collect itself, both between phrases and movements. Each dance is so dense that pauses are needed if we are to keep up with the pace of invention, but – keen to lead us into new landscapes – Ibragimova kept driving us forwards, only rarely allowing us to settle or regroup for more than a few bars.
Performing this repertoire in this space strips an artist's musicianship naked, exposing it for all to see. Ibragimova is the real deal, pared back to her sternest essence she proves a compelling narrator for Bach's musical monologues and dialogues, conjuring pathos and dignity with quiet authority. Whether she can also find wit and ebullience in the music is a question that will be answered tomorrow night when the cycle reaches its joyful conclusion.
Read theartsdesk's reviews of other concerts from the BBC Proms 2015

Ibragimova kept driving us forwards, only rarely allowing us to settle or regroup for more than a few bars.
rating
Explore topics
Share this article