45 Years |

reviews, news & interviews
45 Years
45 Years
Charlotte Rampling and Tom Courtenay shine in Andrew Haigh's wintry marital drama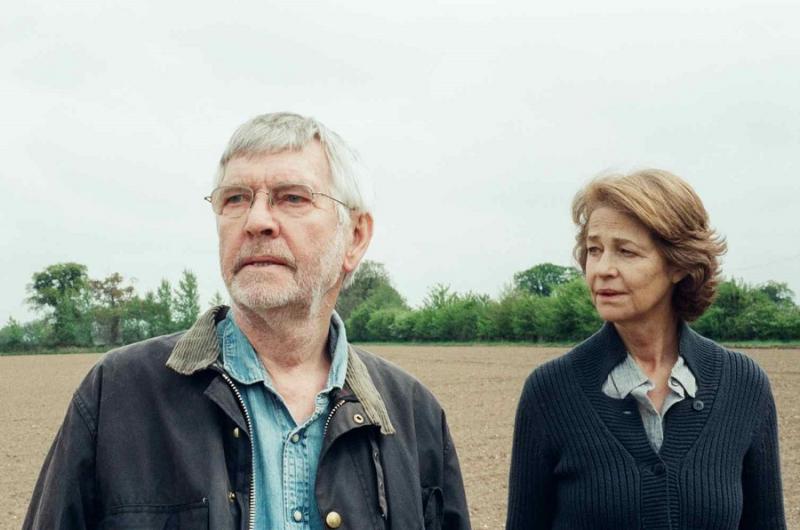 Portrait of a marriage: Tom Courtenay and Charlotte Rampling in '45 Years'
"I can hardly be cross with something that happened before we existed." Andrew Haigh is a two-hand specialist intrigued by the space between lovers. His much praised debut Weekend told of two young homosexuals getting to know each other on a Saturday and a Sunday. In 45 Years, based on a story by David Constantine, he has shuffled the deck.
The question of retrospective jealousy is the spark for a quietly devastating portrait of two old heterosexuals getting to unknow each other between a Monday and a Friday.
Charlotte Rampling and Tom Courtenay play Kate and Geoff Mercer, in whose apparently contented marriage a long-unexploded device suddenly detonates, questioning the very foundations of their union. An official letter arrives one morning from somewhere in the Swiss Alps, where a frozen corpse has been discovered trapped in the ice of a glacier. Global warming may have something to do with its disinterment. The body is presumed to belong to a young German woman called Katya, who plunged down a crevasse in 1962 when walking with Geoff. Geoff explains, to Kate's surprise, that the notification has come to him because he is nominally her next of kin. To secure a double room in those unpermissive times, he and Katya had pretended to be married.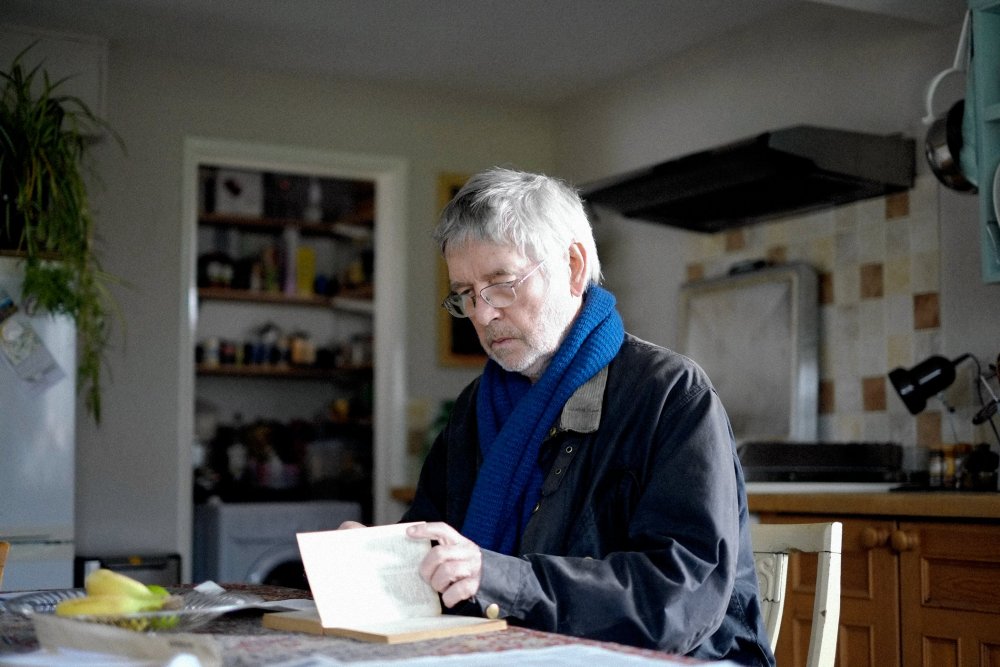 Geoff has long since moved on, or at least thinks he has. "It doesn't even feel like it was me that was there," he assures her. But Kate cannot leave this itchy new knowledge alone as she probes for information about her predecessor, some buried in Jeff's memory, some lurking in the attic. The wind-blasted East Anglian landscape starts to mirror the fresh chill of the marriage. It may be flatter than Switzerland, but it too contains a crevasse down which Kate is in danger of falling as she loses faith in the clutter of their shared recollections.
The sense that Geoff and Kate are very different people is suggested. He did something managerial in a factory; she was a head teacher. He clambers up the lofty peaks of Kierkegaard; she curls up on the sofa with a Sebag-Montefiore. They keep talking, and dancing to their beloved rock'n'roll, even attempting sex in a scene depth-charged with blighted hope. And yet the fact of their contented history wobbles like a mirage. Their childlessness, even the absence of photographic archive of all their years together, take on fresh meaning as the cryogenic ghost of Katya silently prowls the widening gap between them. Switzerland itself is a haunting backdrop too: Kate studies Swiss timepieces in a shop window; as Geoff visits the travel agent to find out how to get there, perhaps there is even a hint that Switzerland is nowadays a euphemism for easeful death and release from suffering. And all this is taking place as they prepare to celebrate their 45th wedding anniversary with a big party – an odd landmark, perhaps, but Geoff had a dodgy ticker on their 40th.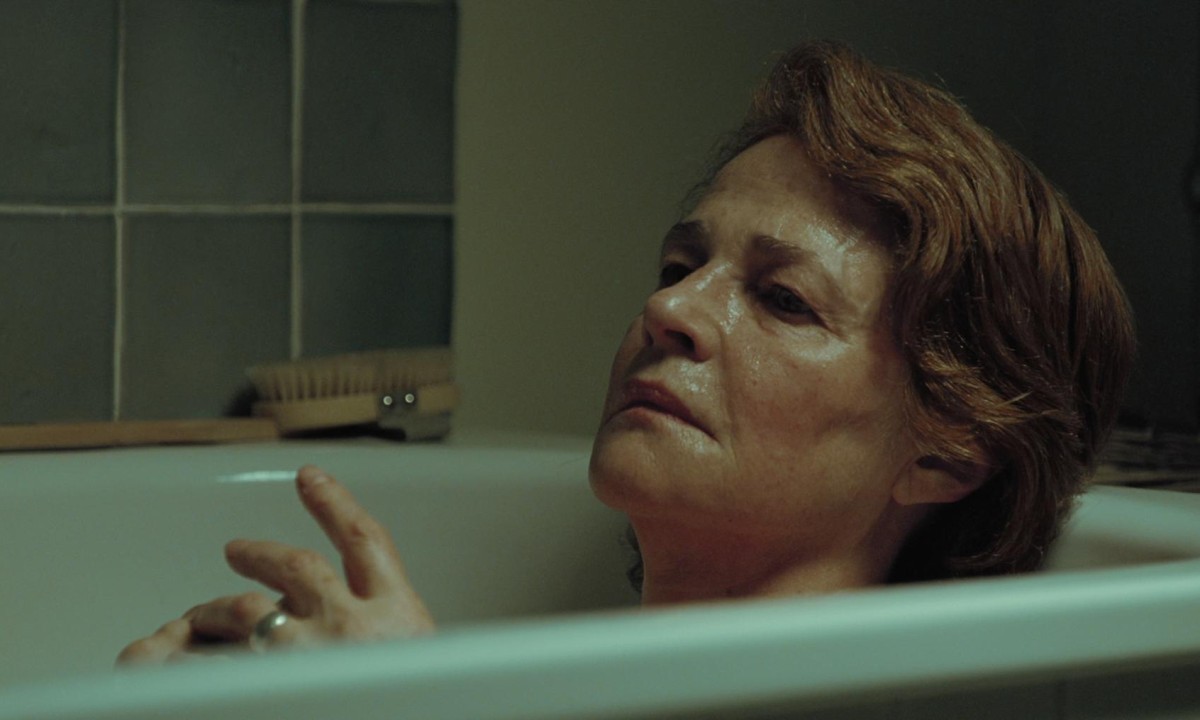 Floating on the surface of the script is quite a bit of carefully weighted banality. Geoff frets about fixing a ballcock, and Kate serves tea to pensioners on a boat outing on the Broads. Haigh has made a film in which the big stuff is all happening underneath. He is served by two actors at the top of their game (they both won gongs at this year's Berlinale). Courtenay is less of a surprise as a shambling old cove whose utterances are punctuated by stops and starts which are perhaps evasions. Rampling has never been better as a woman on the brink of an abyss. Playing on her long career being loved by the lens, Lol Crawley's camera seeks out the story in her hooded blue eyes – terror and rage, love and loss.
Haigh's diary of a marriage between sudden strangers never states its position overtly. There is nothing so vulgar as an outright confrontation. Even the consonance of Kate's name with Katya's barely chimes. Don't watch it alone, because this is a film whose plains and glaciers merit further exploration long after the credits have rolled. One thing seems certain: smoke will get in your eyes.
Overleaf: watch the trailer to 45 Years
This is a film whose plains and glaciers merit further exploration long after the credits have rolled
rating
Explore topics
Share this article