Reissue CDs Weekly: The London American Label – 1966 |

reviews, news & interviews
Reissue CDs Weekly: The London American Label – 1966
Reissue CDs Weekly: The London American Label – 1966
An aural anapshot of America's popular music in the year it irrevocably changed
Sunday, 06 September 2015
The Ronettes in 1966: their 'I Can Hear Music' would have been prime amongst the singles issued by London American if stock copies had been pressed
Various Artists: The London American Label Year by Year – 1966
Various Artists: The London American Label Year by Year – 1966
The arguments for 1966 as the year popular music irrevocably changed are sound. Rock began emerging from pop as its serious offspring. Earnest expression, as opposed to fluffiness or accessibility, would become the objective for many. With the 1967 release of Sgt Pepper's, the album was set in stone as a different medium to the single. The foundations were laid when The Beatles began recording "Strawberry Fields Forever" in November 1966.
A chaotic, kaleidoscopic 1966 single like The Yarbirds's "Happenings Ten Years Time Ago" pointed to the bifurcations, as did The Beach Boys' Pet Sounds album, the 1966-recorded but 1967-issued debut Velvet Underground album, and the emergence of Cream and Jimi Hendrix. Jon Savage's forthcoming book 1966: The Year the Decade Exploded will make the arguments but, for now, this head-spinning and coincidentally issued new compilation elegantly confirms the inescapable conclusion that 1966 was as much about the familiar then-present as it was designing the future.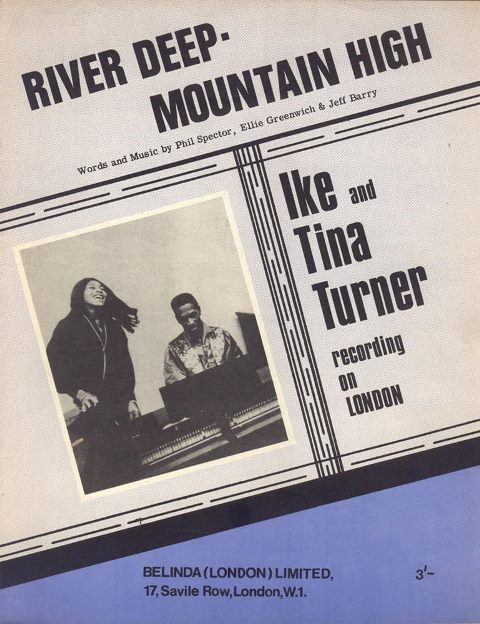 The London American Label Year by Year – 1966 is the 11th in a series mapping the fortunes of the British label. The first volume was dedicated to 1956. A Decca Records imprint, London American released licensed-in recordings from American labels and was a separate entity to the US London label which issued the Rolling Stones there. It was the British outlet for, amongst others and at various points, Atlantic, Challenge, Dot, Elektra, Hi, Monument and Phil Spector's label Philles. This diligent compilation has a well-illustrated booklet, good liner notes and great sound. Only the original mono single masters were used.
A release on London American was no guarantee of a UK hit, but this was how British fans could buy the records of Burt Bacharach, Little Eva, Del Shannon, Jerry Lee Lewis and countless other transatlantic bestsellers from a catalogue stuffed with an enviable selection of towering Americans.
By 1966, though, things were fragmenting. As admirably demonstrated here, London American was bringing blues, country, folk, garage punk, harmony pop, nascent psychedelia, novelty songs and soul to Britain. The label pulled from a grab-bag of genres and styles which made its identity impossible to pin down.
The three Phil Spector-related selections are a microcosm of the year's fragmentation. The Righteous Brothers' version of "The White Cliffs of Dover" was originally an album track and issued by Spector as a single after the duo left him and Philles for Verve. Although it was on Philles in America, The Ronettes' wonderful "I Can hear Music" (later covered by The Beach Boys) was produced by Jeff Barry rather than Spector. Such a direct song and performance would probably have been buried by his Wall of Sound. It was though buried by London American, who only pressed up demo copies of the proposed British release. The wall itself is at its most monumental on the compilation's closing track, Ike & Tina Turner's "River Deep - Mountain High". Although a UK hit, it was not so in the US – leading Spector to down tools. The trio represent an album track issued as a spoiler; a non-Spector production on his own label of the band featuring his own wife; and the epic sonic statement which stopped the producer in his tracks – all marking 1966 as pivotal for Phil Spector.
Albeit with less profile, 1966 was also significant for future Patti Smith collaborator Lenny Kaye. London American issued his first record as a bold tilt at the British charts. The single "Crazy Like a Fox" is a charming Sonny Bono-style, folk-protest number and was released as by Link Cromwell. Its lyrics were written by Kaye's uncle. It flopped on both sides of the Atlantic.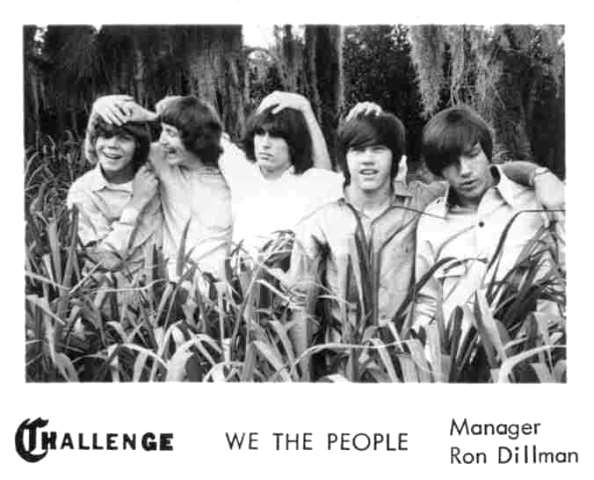 Kaye went on to compile the seminal garage and psych collection Nuggets and one of the bands included on that, The Strangeloves, is also heard here. In a similar vein are Florida's We the People, whose blistering "You Burn Me Up and Down" defines unhinged wildness. A similarly spirited Gene Vincent appears with his garage-rock classic "Bird-Doggin'". His career was pretty much over, but Vincent's mid-Sixties recordings were very fine and showed he had no problem moving with the times.
Amongst the soul tracks representing London American's 1966 are the always great "Open the Door to Your Heart" by Darrell Banks and Darrow Fletcher's pleading "The Pain Gets a Little Deeper". A more unfamiliar pick is the Gene Pitney-ish "Party People" by Ray Stevens, an instantly compelling big ballad which is one of the collection's highlights.
Other gems include Judy Collins's elegiac version of Dylan's "I'll Keep it With Mine", The Bobby Fuller Four's kinetic "Love's Made a Fool of You", The Butterfield Blues Band's spikey "Come On In" and Little Hank's unsubtle musical double entendre "Mister Bang Bang Man".
In 1966, the scattershot London American label obviously had no strategic goal of being a lightning rod for how popular music was changing. But the randomness of what it issued made it exactly that. For a hugely enjoyable snapshot of American popular music's heterogeneous 1966, and pointers to where it would be going, head straight to The London American Label Year by Year – 1966.
This head-spinning compilation confirms that 1966 was about designing the future
Share this article