CD: Peaches - Rub |

reviews, news & interviews
CD: Peaches - Rub
CD: Peaches - Rub
Electroclash shock-rock pioneer returns, brings friends (with laser-shooting buttplugs)
Sunday, 20 September 2015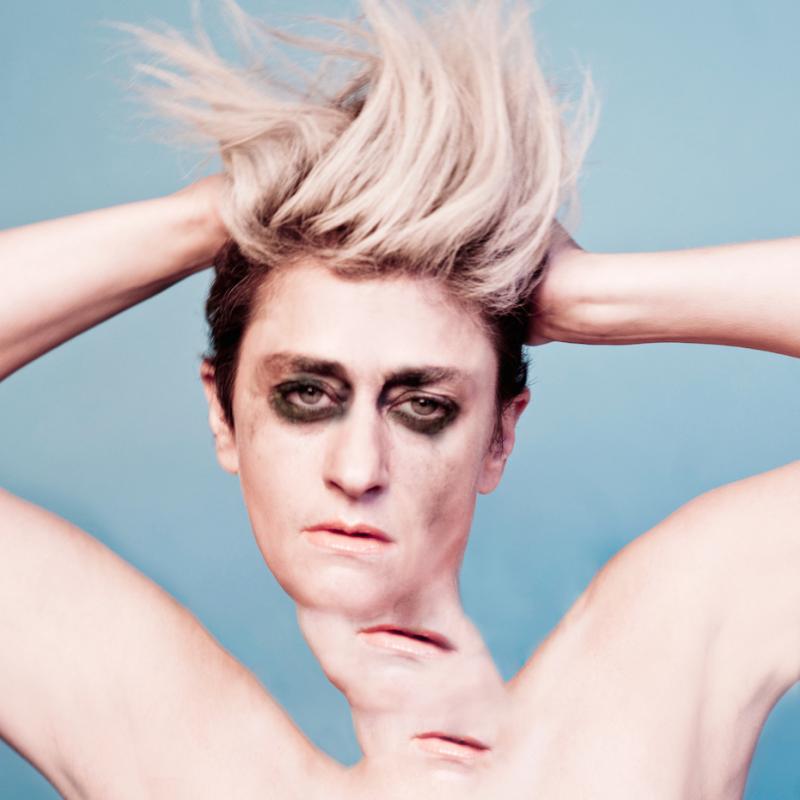 Just another day at the office for Peaches
As the year in which Jenny Hval has already declared war on "soft dick rock", 2015 seems perfect for the return of Peaches: the electroclash shock-rock pioneer's bass-heavy, provocative music is the diametric opposite.
Rub
, her first album in six years, comes as an audio and visual package: each track is accompanied by an artist-directed video featuring everything from Peaches and comedian Margaret Cho sharing a day of zany adventures while dressed in matching hand-knit body suits (complete with comically oversized, flapping penises) to performance artist Empress Stah shooting lasers from a buttplug.
It's all just a typical day at the office for Peaches, whose lyrics - delivered straight-up in an understated, almost deadpan style - have always challenged. Sexually explicit, raw and often absurd, there are times when Rub sounds like a shopping list of flying body parts and the sexual acts that David Cameron's last government legislated out of legal pornography. But here, too, female dominance and female pleasure play a central role - and refuse to go gently into that good night.
With the production dialled back to a minimum, the recorded versions of these songs sound sparse and almost serious, sacrificing some of the humour that drives much of Peaches' work. In some cases it's clearly intentional - there's nothing funny about "Free Drink Ticket", a scorched-earth evisceration of an ex - but for others, the accompanying videos expand the universe of the songs. I mean, this is an album that rhymes "why do you ask me" with "vaginoplasty" - on a song which neatly skewers the pursuit of somebody else's ideal of perfection - so it's hard to be po-faced about it. Clever use of guest appearances - a husky-voiced Kim Gordon on "Close Up", the album's musically minimalist, claustrophobic lead; an out-of-character Leslie Feist on the closing track - add to the mixture without overwhelming it.
Overleaf: watch Peaches and Kim Gordon in the "Close Up" video
The recorded versions of these songs sound sparse and almost serious
rating
Explore topics
Share this article