Michael McIntyre, O2 |

reviews, news & interviews
Michael McIntyre, O2
Michael McIntyre, O2
The mega-popular stand-up's Happy & Glorious show is entertaining but not inspiring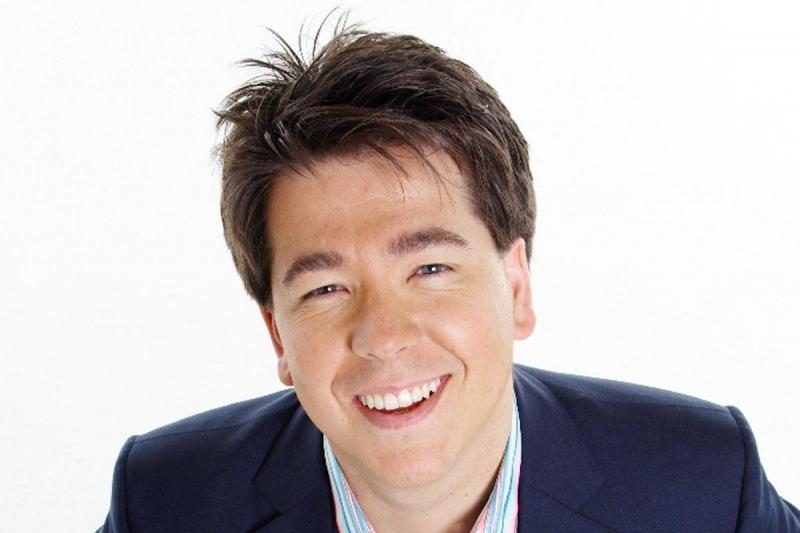 Michael McIntyre proves again that he's a fine physical comic
It may seem strange to begin a review of a comedy gig with a description of the Tube journey home. But it was noticeable that the crowds who left the O2 Arena in London after Michael McIntyre's new show Happy & Glorious weren't talking about it. About the weather, the full train, what they were up to at the weekend, yes; but his show, no.
That is not to say it was poor, or that there wasn't a lot of laughter in the room. Far from it. McIntyre is an experienced enough pro that he can construct a decent evening's entertainment, and he did here. But consistently rolling-in-the-aisles funny? Not so much.
The shows starts with an amusing video on the huge screens showing fans "doing" McIntyre routines; his man drawer, the spice cupboard, cutting wrapping paper in a gliding motion with scissors. If some may sneer at the lack of edge in McIntyre's comedy, there is at least proof in the video that he makes what he does look easy, when it's not; the impressions are wonderfully awful.
McIntyre also proves again that he's a fine physical comic, with a lengthy section on how his painful calves were caused by the "wrong" walk, and that he now wears orthotic shoe inserts. He shows us how he used to walk – almost on tip-toe – and how he now walks correctly, heel to toe. But this is no inspired Ministry of Silly Walks routine – surely the first time Monty Python and Michael McIntyre have appeared in the same sentence – rather an energetic retelling of a story that you might hear down the pub.
It's all cosy and unthreatening – although he does flirt with bad taste in his apparent suggestion that parents should feed generous amounts of Calpol to their boisterous youngsters if the personal iPads aren't having the desired effect of subduing them. "If it weren't for iPads I don't think I could cope with being a parent," he says.
The material – about his wife's snoring, motorway service stations, moving to the country after living in London all his adult life, online shopping – is delivered in the ever-smiling Everyman style that he has perfected. The trouble with being an Everyman comic, though, is that there is nothing – really nothing – too mundane for McIntyre to spin out a five- or even 10-minute routine on, which leads to some longueurs. To be fair, his gift for exaggeration does rescue some blander observations and there's the occasional corker of a line.
McIntyre ends the show with a strong section that pulls together all the threads of the evening, and there's a very funny postscript on the screens, which is worth staying an extra few minutes for. But by then, that journey home is very inviting.
The material is delivered in the ever-smiling Everyman style that he has perfected
rating
Explore topics
Share this article