Cordelia Williams, Kings Place |

reviews, news & interviews
Cordelia Williams, Kings Place
Cordelia Williams, Kings Place
Short-measure Messiaen compromises a multimedia project
Wednesday, 14 October 2015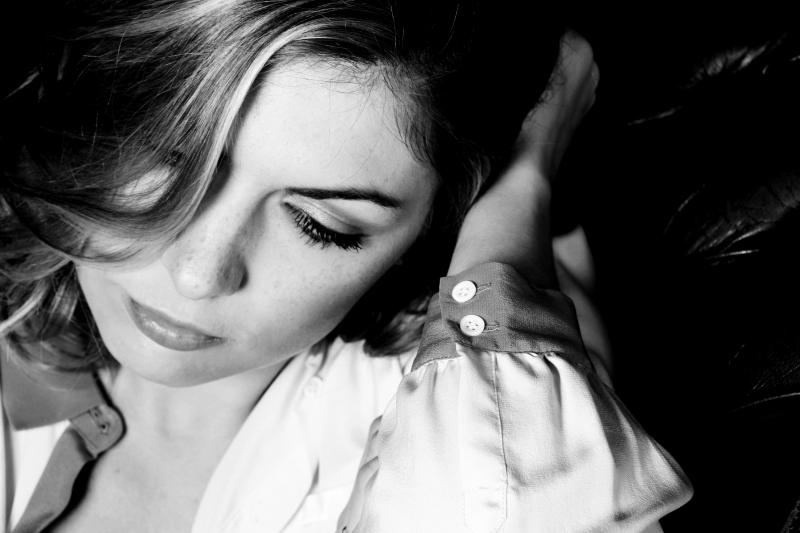 Cordelia Williams: 'The thing I love about the Vingt Regards is the variety, the range of meaning and emotion'
The music of Olivier Messiaen lends itself ideally to the kind of multimedia project created by Cordelia Williams. His titles tell stories of terror and redemption, Man, men, God and angels. His chords burst with colour, not only the green and gold of Christmas or the red and purple of Crucifixion but the pulsing of a slow journey, stripes of redemption, layers of wakefulness.
The only drawback is that the composer himself was very sure about what those stories and colours were, leaving little room for later interpreters to add their own perspectives.
Nothing daunted, Williams commissioned poetry and paintings to accompany her performance of Messiaen's first large-scale piano cycle, Vingt Regards sur l'Enfant Jésus. The project has toured the UK and reached Kings Place with a premiere, of a nativity poem by Rowan Williams, the Master of Magdalene College Cambridge (and former Archbishop of Canterbury), read by Gabby Meadows. With their unique, unrepeatable synthesis of clashing styles, the Vingt Regards make a multicultural statement in their own right. Blues harmony (which Messiaen always claimed was pure coincidence), musico-theological grandeur derived from the organ music of French Romantics such as Vierne and Widor, rhythmic tropes developed from Gregorian chant, Balinese percussion and The Rite of Spring: somehow it all holds together.
Williams shunned transcendence in favour of a performance style in the here and now Introducing the second half, the poet Michael Symmons Roberts was frank about the challenge set by Williams, to respond to Vingt Regards without illustrating them. Finding how not to mimic Messiaen or "imitate his idiosyncratic theology", Symmons Roberts has freely ignored the composer's own verbal introductions to each movement and gazed back at Paris, 1944, the war-torn world of their composition. Tight against soldiers "flicking ash into empty purses" is a portrait of a waiter, a Doisneau photograph in words. Sophie Hacker's paintings likewise work from her own imagination rather than the composer's prescriptive synaesthesia, which assigned colours and combinations to notes and chords like a Dulux colour chart.
Perhaps in response to the visual and poetic stimuli, Williams shunned transcendence in favour of a performance style in the here and now, unabashedly embracing the Lisztian tradition which makes its mark on Messiaen's piano writing. Her right hand was lovely and loose in tracing the Première communion de la Vierge (No.11). Her voicing of the cycle's central point of rapture, Le baiser de l'enfant-Jésus (No.16), was jazz-inflected rather than chorale-plain, and her preference for flowing tempi tested the sense of the freely rhapsodic central section.
Her relaxed, affectionate approach would likely have paid dividends in a performance of the complete, two-and-a-half-hour cycle. Kings Place had advertised "A performance of the Vingt Regards" (so did Williams' own website). What she played was nine of them, with the beginning and end in place, the others arranged out of sequence. Those who had prepared themselves for a long but satisfying evening were entitled to feel short-changed and not a little deceived. There are good precedents for playing excerpts from the cycle within a mixed recital – Messiaen's wife Yvonne Loriod often did this – but the cycle has its own, powerfully cumulative structure. So much for "Twenty Contemplations" of the advert featuring a moony photo of the pianist. The focus was shifted, and in the end it was not clear what or who we were being invited to contemplate: Messiaen's music or Cordelia Williams?
The 'Vingt Regards' make a multicultural statement in their own right
rating
Explore topics
Share this article