Endeavour, Series 3 Finale |

reviews, news & interviews
Endeavour, Series 3 Finale
Endeavour, Series 3 Finale
The slow, lingering death of the Great British Crime Drama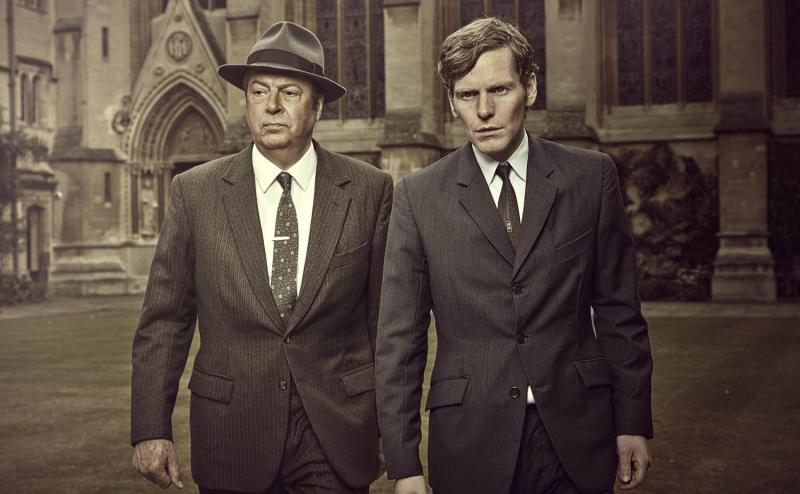 Shaun Evans (right) as DC Endeavour Morse, with Roger Allam as DI Fred Thursday
We have been here before – literally. Morse and his colleagues discreetly observe a gangster's funeral in Kensal Green cemetery – just as they did in Promised Land, one of the best episodes of Inspector Morse, first broadcast in March 1991. A quarter of a century has passed (along with John Thaw) yet ITV are still trying to breath new life into the ratings warhorse.
Coda, the last episode in this third series, is Russell Lewis's eighth screenplay for Endeavour. Alas, a better title would be Codswallop. He has also written one episode of Inspector Morse and four episodes of Lewis. He has made a career out of flogging a dead Morse but his work has never come close to matching that of his predecessors who include Julian Mitchell (Promised Land, Masonic Mysteries, Cherubim and Seraphim), Peter Nichols (Greeks Bearing Gifts), Alan Plater (The Quality of Mercy) and Anthony Minghella (The Dead of Jericho). It's not really his fault. As Morse says in Coda, the fourth and final episode of this dismal third series: "It's always about the money".
Shaun Evans is a fine actor but he lacks charisma
In the Age of Austerity, budget cuts leave no time for script development, so it often feels like first drafts are being filmed. The bean-counters want to see every pound spent on the screen: far more attention is paid to period detail than plot. In this case the ridiculous result has Morse invading The Sweeney's manor when he is taken hostage (along with his boss's daughter) after a bank robbery goes wrong. False jeopardy: we know he has to survive. Even so, trapped in the vault, he still has time to crack a code that enables him to solve a little local difficulty in Lonsdale College.
It's all entertaining enough in a mindless way – although betting shops, bingo halls and blue movies (anyone for Hedda Gobbler or Moaning Becomes Electra?) are a far cry from grand opera. Mr Lewis certainly knows how to bring out the ludic inherent in ludicrousness: in-jokes and references to past episodes litter his screenplays. Last week's episode, Prey, featured a blond boy called Hathaway (who will grow up to become Lewis's sidekick). Coda features a camp young academic called Jerome who was first seen as an old queen talking about hanky-panky in Greeks Bearing Gifts (1991). It doesn't matter if such nods and winks shoot over the heads of most viewers. Fellow fans – let's call them Morsturbators – are tickled pink.
Going through the motions doesn't stop there. Colin Dexter, the creator of Morse, makes Hitchcockian appearances in every episode of Inspector Morse and can often be glimpsed in both Lewis and Endeavour. The fact that John Thaw's daughter Abigail plays the recurring character of a journalist, Dorothea Frazil, in Endeavour is a nice touch. Thaw (pictured right) didn't like hacks. Nor did he like the idea of spin-offs, and he always ruled them out. He's probably spinning in his grave right now.
Richard Pearson, an actor with a well-deserved reputation for portraying Dickensian characters, played the original Jerome Hogg. The only non-regular performer of note in Coda is Mark Heap (pictured below) – which immediately fingers him as the murderer. Budget-cuts cripple casting directors too. Conversely, Twilight of the Gods, also by Julian Mitchell, features the likes of Sheila Gish, Robert Hardy and John Gielgud. If you pay peanuts...
So what? I hear you say. It's only telly. There is nothing "only" about the most powerful medium on the planet. That's why the Aldi-isation of the art form is such a cause for concern. Yes, the aisles are full of similar, familiar-looking products but none of them tastes like they once did. If Inspector Morse was caviar for the general population, Endeavour is cod roe.
While the soaps gave up any pretence of realism years ago, crime drama used to make a point of being realistic, reflecting the world, telling the truth in all its nitty-grittiness. Nowadays, the way soaps cynically exploit "difficult" issues – racism, euthanasia, mental illness – to lend dignity to their nightly cavalcade of screaming chavs is despicable. Relentless financial cutbacks have also created a poverty of ambition.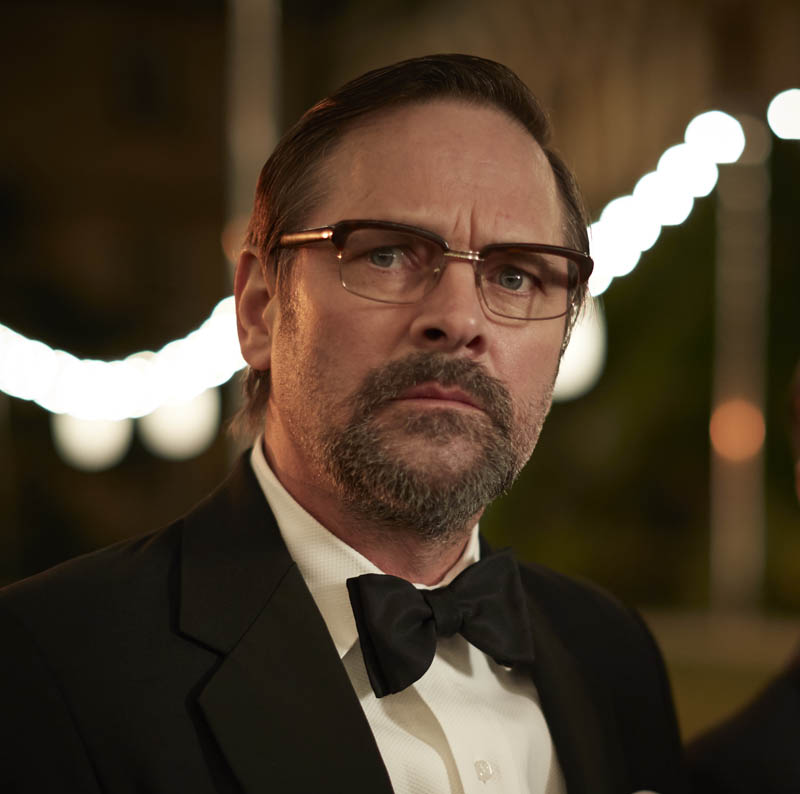 Peak time dramas such as Luther and Silent Witness gratuitously insult the intelligence. They slather their stupidity in hectic gore. The only brains on show are those in formaldehyde or splattered on graffiti-covered walls. They portray a moronic inferno in which cartoon buffoons flout authority and flaunt their insecurities to reassure us that they are supposed to be human too.
Whydunit is far more interesting than whodunit, but motivation requires characterisation. The best drama has, to use an old-fashioned word, subtext. There has to be more going on than meets the eye. Promised Land is really about the impossibility of escaping the past; Greeks Bearing Gifts really about parenting and paternity (and, directed so realistically by Adrian Shergold, prompted questions in Parliament). The director of Coda keeps pointing the camera at mirrors to suggest hidden depths that simply aren't there because they're not in the script. The only time Silent Witness stops being superficial is when a corpse is cut open.
Perhaps viewers – with one eye always checking their phone or tablet – are only meant to watch such crap with half a brain. Perhaps that's why so much foreign drama seems so powerful: subtitles demand your full attention, they force you to concentrate. The more you study The Bridge, for example, the more you get out of it. As in Inspector Morse, the lead character, Saga Norén (Sofia Helin, pictured below), is the main attraction. The murders are simply a pretext for the exploration of a prickly personality. A person in need of – and who slowly earns – our love.
Actors can only work with what they are given: Shaun Evans is a fine actor but he lacks charisma and Mr Lewis's lines don't help him. Supposedly heartbroken by the departure of Joan Thursday for pastures new at the end of Coda, Morse recalls all their previous encounters, thus permitting flashbacks to several previous episodes: a first for the series and a further demonstration that recycling has replaced inspiration.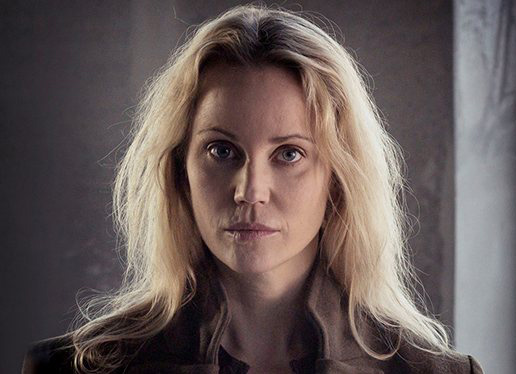 It is hard to create something original. There is nothing new in TV eating itself. The Americans seem to manage it though. The Sopranos, Breaking Bad and True Detective all break new ground while preserving the principles of (crime) drama: character, conflict, change.
The best and worst scenes in Coda involve Detective Inspector Thursday, played by Roger Allam (who does have charisma; you can't take your eyes off him). The incidental scene in which he says goodbye to his son (off on National Service) is unexpectedly moving. However, the climactic scene in which he coughs up the bloody shrapnel that has been giving him such gyp throughout the series is hilarious. Thursday recovers his mettle (!) just in time for the final shoot-out.
Thirty years ago Neil Postman published Amusing Ourselves to Death: Public Discourse in the Age of Show Business. Anyone wishing to write a sequel to this seminal text today, caught goggle-eyed in the worldwide web, would be well advised to consider the updated title Abusing Ourselves to Death.