Giselle, Royal Ballet |

reviews, news & interviews
Giselle, Royal Ballet
Giselle, Royal Ballet
Evergreen production and fine supporting cast make up for anaemic principals
Saturday, 27 February 2016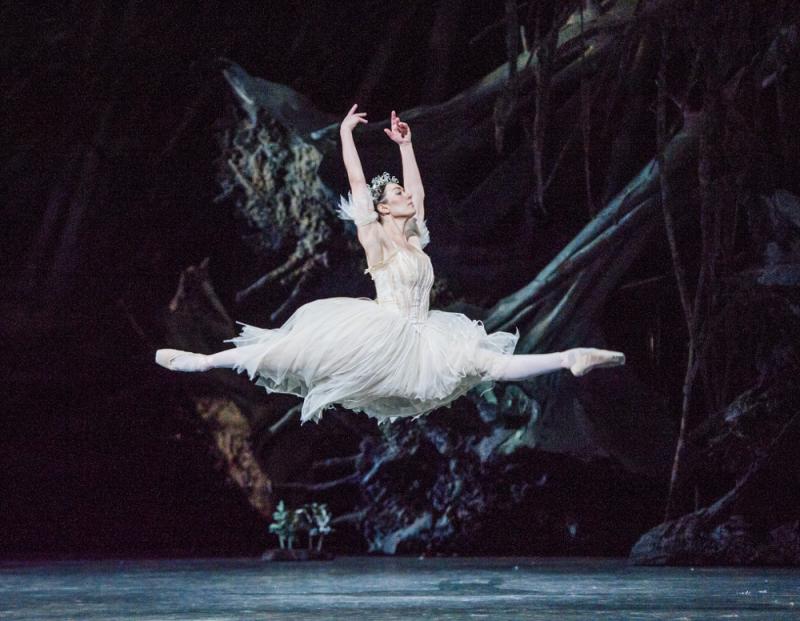 Wild and dangerous: Tierney Heap as Myrthe, Queen of the Wilis in the Royal Ballet's 'Giselle'
One of the secrets to enjoying life is mastering the creative use of disappointment. Many in the Covent Garden audience last night were no doubt deeply disappointed not to be seeing Natalia Osipova's legendary portrayal of the title role in Giselle, injury having removed the Russian superstar from the opening night cast.
If Royal Ballet regulars they might have been even more disappointed to realise they would therefore be seeing two of the company's more underpowered actors, Sarah Lamb and Matthew Golding, headlining this most dramatic of ballets.
All credit to Lamb and Golding; considering the short practice time they must have had together, they both turned in very clean performances, with only the biggest lifts in Act II showing signs of under-rehearsal. Both were also, obviously, doing their best with the acting, and Golding as Albrecht (pictured below right) was markedly more animated and emotionally plausible than his previous wooden form had led me to expect: his open-mouthed distress at Giselle's death was a little overwrought, perhaps, but his fear, exhaustion and remorse really lent urgency to the forest denouement of Act II. Golding has also acquired more fire than I remember in the jumping department, trotting out impressively big cabrioles and entrelacés with a newly confident flair. If cultivating jumps is a deliberate strategy on his part, it's a sensible one: he's never going to be known for acting ability or a poetic port de bras, but good clean legwork is always crowd-pleasing.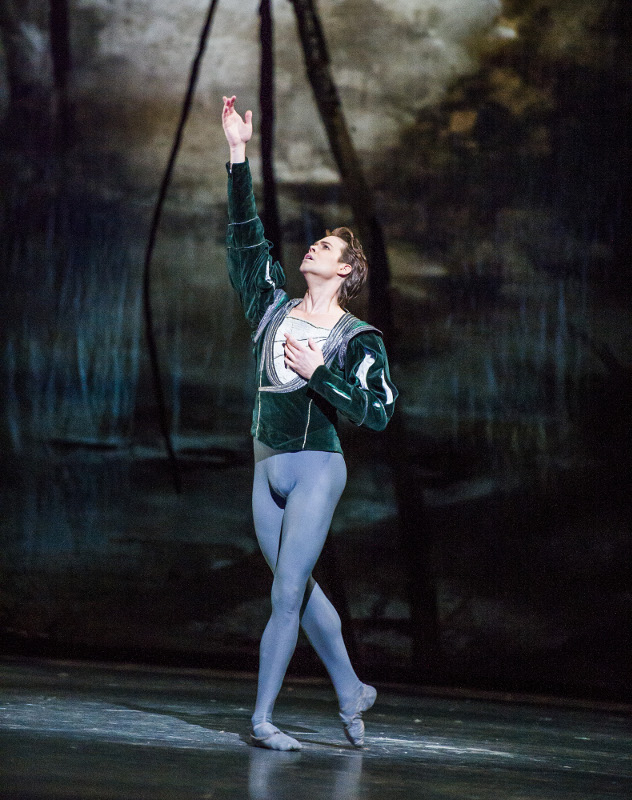 Sarah Lamb is a beautifully secure dancer, hard-working, and so reliable that a flawless performance from her barely merits comment. But she is simply not a natural Giselle: the febrile peasant girl of the first half and the wispy spirit of the second both demand more abandon than Lamb seems to have in her. There was no apparent chemistry between her and Golding either, which led to the peculiar situation that in both acts of the ballet the most entrancing moments came not courtesy of the lead characters or the story, but of incidental dances for secondary characters.

In Act I, the pas de six showcased the kind of top-quality dancing one expects from a world class company like the Royal Ballet. The cheery partnership of Yuhui Choe and Alexander Campbell led with typical élan, and by dint of their warmth got me more interested in their relationship than those of Giselle and Albrecht. More than able support came from Francesca Hayward, Marcelino Sambé, Luca Acri and Yasmine Naghdi, with the pliable heads and arms of Naghdi and Hayward in synchronisation a real delight to behold, and Sambé (who seems to get better every time I see him) doing wonderfully spacious, musical jumps. What on earth this classy eight-minute divertissement is doing at the peasant party is another question, but an unimportant one in the face of the pure dancing pleasure it affords.


In Act II, the revelation was Tierney Heap as Myrthe, Queen of the Wilis (main picture). Heap's big frame might not suggest her as a natural ghost, but she brought to Myrthe the same wild quality as Osipova's Giselle – energetic jumps, a slight raggedness of steps – and topped it with a vindictive air of command that made her genuinely scary. Giselle is, after all, a ghost story, and Heap's chilling Myrthe sat beautifully with John Macfarlane's smudgy forest set, eerily peopled with Wilis who glow like marsh fires and dance men to death. The charged encounter between Heap and Golding's Albrecht, in which she remorselessly condemns the exhausted man to keep dancing, was the high point of Act II for me; it was rather a surprise to hear the clock strike and realise that the somewhat anaemic protection of Lamb's spirit-Giselle (pictured above left) had actually managed to preserve Golding from his fate.

Peter Wright's spooky, Romantic production is evergreen, and the Royal Ballet hardly lacks firepower in orchestra, corps de ballet and soloists. Nevertheless, be as creative as you will with disappointment, to really feel the magic, the ghastly, delicious, tragic thrill of it all, you need a Giselle and Albrecht combination that sings. In this run at the Opera House, audiences will have to look to other casts for that.
'Giselle' is, after all, a ghost story
rating
Explore topics
Share this article