Classical CDs Weekly: Elgar, Ives, Reich, Walton |

reviews, news & interviews
Classical CDs Weekly: Elgar, Ives, Reich, Walton
Classical CDs Weekly: Elgar, Ives, Reich, Walton
British cello concertos, plus music from two very different American giants
Chicago's finest: Third Coast Percussion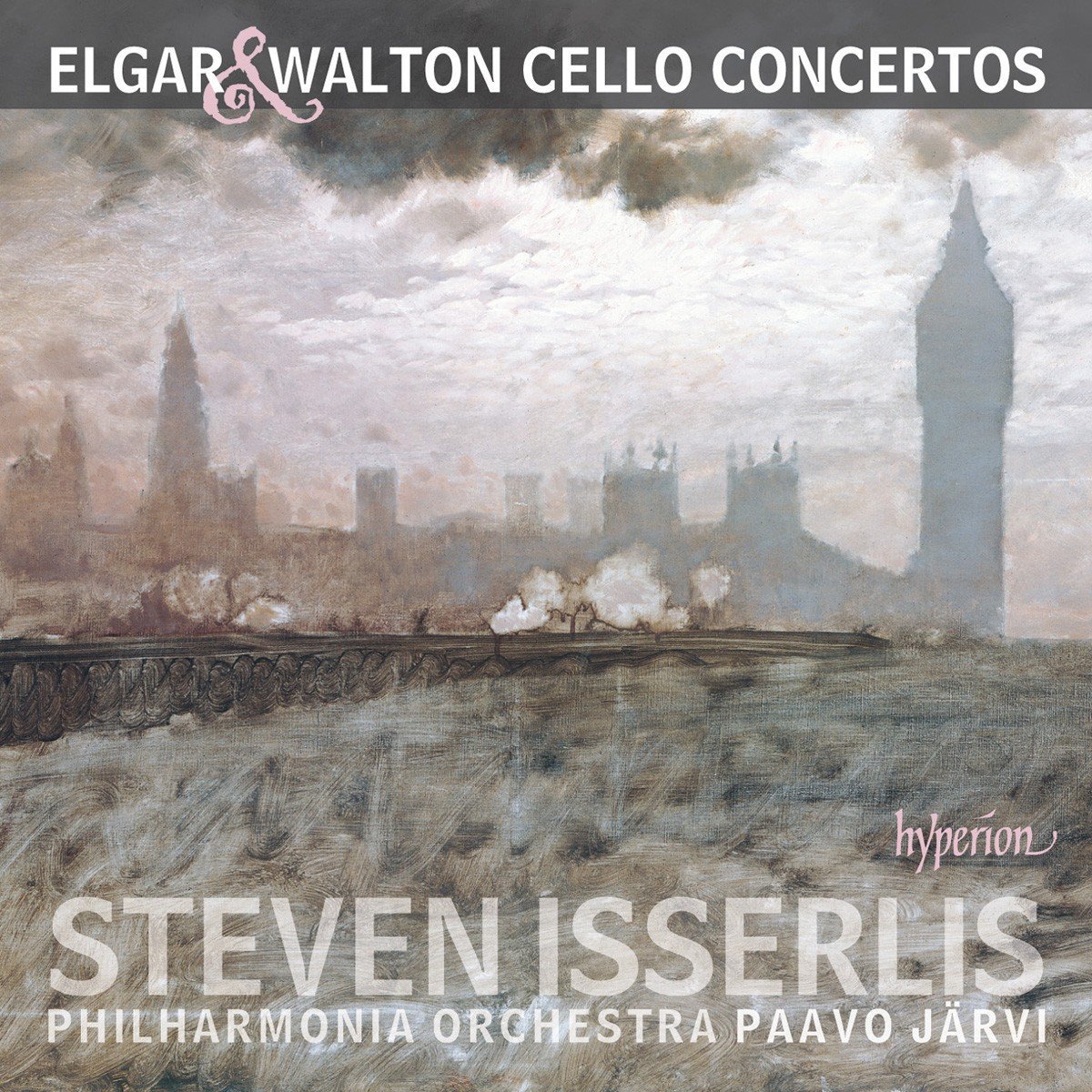 Elgar & Walton Cello Concertos Steven Isserlis (cello), Philharmonia Orchestra/Paavo Järvi (Hyperion)
Anyone fearing that their Elgarian mojo might be waning should immediately obtain the BFI's new remastering of Ken Russell's glorious early Sixties film about the composer. Russell cites Elgar's Cello Concerto as the composer's final great work, a last gasp before a long, slow decline. Which isn't quite true; Elgar did continue to write music and was increasingly busy as a conductor. As with The Lark Ascending, it's striking that such an introspective work should remain so obstinately popular. Steven Isserlis's new recording did genuinely make me listen to it afresh, and this is one of those performances where everything hits the spot. Paavo Järvi's spare, monochrome violin line is perfectly judged after the cello's declamatory flourish, and the first big tutti has just enough weight – Elgar's restrained scoring treated with utter respect. No one's going through the motions, least of all Isserlis. He gets the mood exactly right, playing with an appealing blend of warmth and resignation. The flamboyant passages sparkle, and the last movement's devastating backward glance is a belter.
Walton's delicious Cello Concerto is also a downbeat affair. It never plumbs Elgarian emotional depths, the melancholy mood in part reflecting Walton's own insecurities, the sense that this most fastidious and slow-working composer could never compete with the likes of Britten. I'm one of the few who in prefers it to Walton's other string concertos. Why? It's the tunes, which are consistently gorgeous. The last movement is a little unwieldy but the closing minutes are sublime. Isserlis clearly thinks so too, and his sleeve essay explains just why he loves the work so much. Järvi's radiant orchestral backing suggests that he's equally enthralled, confirming this disc's status as a library recommendation. Bonuses include Holst's striking, attractive Invocation for cello and orchestra and The fall of the leaf by Holst's daughter Imogen, an appealing solo work based on a 16th-century melody.
Ives: Symphonies 3 and 4, The Unanswered Question, Central Park in the Dark Seattle Symphony/Ludovic Morlot (Seattle Symphony Media)
This CD gives us the full Ives. Chance across the suspiciously well-behaved fugue which was co-opted from an early string quartet to form the third movement of his Symphony No. 4 and you may wonder what all the fuss is about. Elsewhere it's business as usual; I'm still out on whether or not this kaleidoscopic work is a masterpiece or an extravagant piece of whimsy where you half-suspect that Ives was making up the rules as he went along. This live performance is overwhelming, and made me a believer. Ludovic Morlot's Seattle players realise that pin-sharp accuracy counts for nothing if the spirit isn't there. Ives's anarchic scherzo does sound as if it's about to collapse at certain points, a brilliantly disorientating effect, the winds and brass making the most of the march tunes and popular songs which Ives weaves into the music. The Seattle Symphony Chorale are impeccably integrated into the sound picture, their words crystal clear in the symphony's brief introduction. The sense of purpose is thrilling, the symphony's unearthly close sounding like nothing else in 20th-century music. It's hard to follow this work with anything else, and it would have been better if it had been placed last on the disc.
I'm not complaining though; Morlot includes a radiant account of Ives's more immediately accessible Symphony No. 3. Recycled hymn tunes are deployed here with enormous affection, and there's another haunting coda – in this instance the pealing of offstage church bells, beautifully realised in this performance. Plus The Unanswered Question and Central Park in the Dark. The former's trumpet call is exquisitely handled by David Gordon, and there's a marvellous uncredited piano solo in the latter. Extraordinary, unhinged music, and magnificently recorded to boot.
Steve Reich: Mallet Quartet, Sextet, Nagoya Marimbas, Music for Pieces of Wood Third Coast Percussion (Cedille)
This is the greatest percussion disc I have ever heard, both in terms of playing and recording. In the words of Chicago-based Third Coast Percussion, Steve Reich's music has "shown audiences how percussion can be absolutely essential… it seems to have marimbas and vibraphones in its very DNA." Reich's own recordings of his music on Nonesuch should be on everyone's shelves, but these performances are sharper still. Most striking is 1973's Music for Pieces of Wood, the instruments being struck tuned to five distinct pitches. The track listing states that the work lasts a little longer than 14 minutes, though it feels much bigger here. These players are especially impressive when it comes to observing Reich's dynamic markings. The final crescendo is sensationally realised; listen at high volume through headphones and it's as if you're being pleasantly pummelled. 1994's Nagoya Marimbas is also sensationally recorded, Reich's catchy melodic patterns cleverly split between two players across the stereo divide.
You simply can't imagine any of this music being performed any better. There's a reference in the notes to the moment in a Reich piece "when the separation between players disappears and individual entities are swallowed up into a seamless composite" – that's what you get here. The musical processes, however complex, always feel joyous rather than mechanical. Reich's use of vibraphones and pianos in the Mallet Quartet and Sextet is quite brilliant, their sustained chords a pleasing contrast to the prevailing brittleness. Astonishingly, Reich will be 80 this coming October, so start your own celebrations early by raising a glass and purchasing this CD.
It's as if you're being pleasantly pummelled
Explore topics
Share this article