Eliane Elias, Ronnie Scott's |

reviews, news & interviews
Eliane Elias, Ronnie Scott's
Eliane Elias, Ronnie Scott's
Dazzling pianism and heart-melting vocals from the NYC-based Grammy winner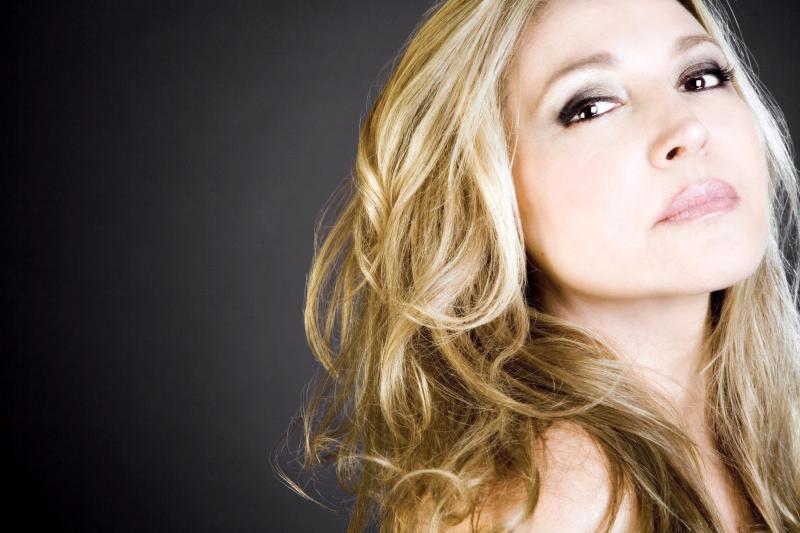 A mesmerising lyricism: Eliane Elias
Masterly improvising, outstanding compositions, a complete understanding between the musicians. On every count this was an exceptional set, as emotionally engaging as it was lovingly delivered.
Working for three years in her late teens with the great Vinicius de Moraes and the singer-songwriter Toquinho, the Sao Paolo-born, New York-based pianist, vocalist and composer Eliane Elias grew up with bossa nova. So it seemed entirely appropriate that her trio, featuring Marc Johnson on bass and Mauricio Zottarelli on drums, kicked off their set with a sparkling arrangement of the Jobim/Moraes classic "Chega de Saudade", previously recorded by Elias on her standout 2008 Blue Note album, Bossa Nova Stories. Vibrating between a bossa sensibility and a pulsating, straight-ahead jazz feel, it set the tone beautifully for the evening's music-making.
A towering arrangement of 'Desafinado' practically constituted a mini-suite"The first time I played in London was in 1982... I was about seven years old," Elias joked, before announcing to a sold-out Ronnie Scott's that her latest release, Made in Brazil, won a Grammy earlier this year for Best Latin Jazz Album. With a remarkable back catalogue numbering more than 20 albums, the Grammy has been a long time coming for Elias. Suffice to say that the musical world now seems a slightly fairer place.
The trio then launched into the album's celebratory opening track, the Ary Barroso standard "Brasil (Aquarela do Brasil)", with Elias galvanised into peeling off one of the evening's most explosive solos. It reminded you how, by the time she was 12, Elias was already transcribing solos from the great jazz masters – Art Tatum, Bud Powell, Wynton Kelly, Bill Evans, and more.
From the almost stride-like introduction to Jobim's "So Danço Samba" and the sumptuous voicings of Roberto Menescal's "Você" to the breathtaking torrent of notes poured out in "B is for Butterfly" (from the Johnson/Elias ECM recording Swept Away), whether seductively slow or adrenaline-rush fast, Elias's rhythmic command and vari-coloured pianism possessed a kind of mesmerising lyricism which drew you in to every phrase. Like one of her musical heroes, Chet Baker, she demonstrated an incredible fluidity when playing through changes, coupled with that specifically Brazilian vocal phrasing which makes the bar line miraculously disappear. It's a quite devastating combination.
"Rosa Morena", from 2011's Light My Fire, saw Elias moving from behind the piano to centre stage, showing off some slinky dance moves with Johnson and Zottarelli supplying the seductive groove. But the real coup de théâtre was saved until last, a towering arrangement of "Desafinado" (also recorded on Bossa Nova Stories) which practically constituted a mini-suite. It began with an elegiac prelude from Elias, which roamed into some beautifully remote harmonic territory, taking in a sustained, bowed bass solo from Johnson, and ending with a crowd-pleasing feature for Zottarelli, which he accepted with clear relish.
An hour-and-a-quarter-set was over in the blink of an eye. I could have listened to the trio all night. Judging by the standing ovation, I think we all could.

@MrPeterQuinn