Brighton Festival: Laurie Anderson – Song Conversation, Brighton Dome |

reviews, news & interviews
Brighton Festival: Laurie Anderson – Song Conversation, Brighton Dome
Brighton Festival: Laurie Anderson – Song Conversation, Brighton Dome
Festival curator delivers her personal mix of contemplative electronica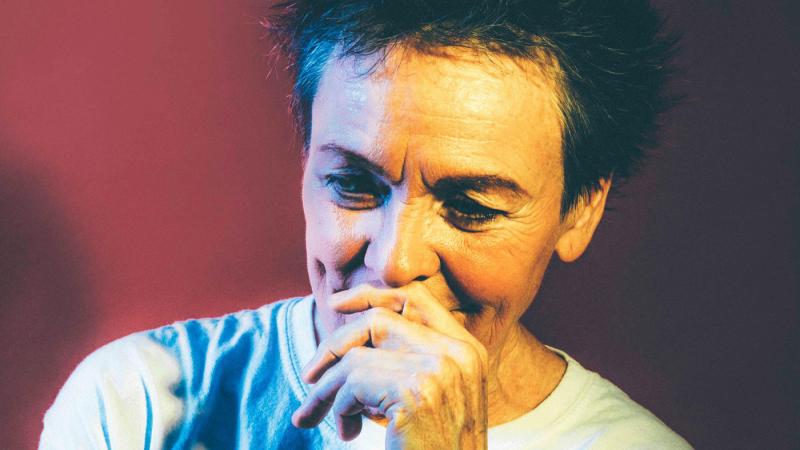 Laurie Anderson, trying in her way to be free
The foyer of Brighton Dome for Brighton Festival director Laurie Anderson's Song Conversation would have had a PR executive flummoxed; from punks in their 20s licking the rim of a plastic pint to a hobbling couple clutching programmes. The breadth of audience is surely a testament to Anderson's unique career of performances combining pop melodies with countercultural performance art.
As the seemingly ceaseless passings of pop eccentrics litter our newsfeeds, it's a relief to see the former NASA artist-in-residence and "O! Superman" composer alive and electronic.
The performance is a collaboration with two current icons of the ambient scene, Nik Bärtsch and Eivind Aarset, and the trio enter the stage through a red-lit mist, turning on the sonic taps of undulating electronics, percussive piano and electric violin to create something Nordic in its sparse expanse and folky fifths. "Good evening," Anderson slowly articulates, in her lowest spoken register, careful not to tread too heavily on the scene. It is an intro with a function – and the attention span of the room, sinking into well-cushioned seats, palpably elongates (live photos of Laurie Anderson below by Victor Frankowski).
She tells a surreal story of a naked flute-player covered in flies – no not flies, tiny little microphones that pick up every harmonic of his breath and translate it into a symphony, as the lights change from red to gold and each touch of the piano is gradually manipulated into the timbre of a plucked bass. With his dining table of electronics, Aarset is a subtle wizard of sound, restricting his palette to drone-like layers and bowed or plucked strings, transforming each instrument into a close relative, allowing the guitar to duet with Anderson's violin, creating a brief string quartet through harmonizers.
Rather than simply an illusive gimmick, these sounds translate beautifully into the auditorium, and surprise visually as much as they resonate sonically. However, this long intro and its meditation-class mood becomes a test of patience. As Brian Eno recently said, ambient music should be able to remain happily in the background but capture your interest if you choose to listen. Unfortunately Anderson's violin melodies rarely deviated from one key, and the compositions, though beautifully strung together, felt like renditions of one continuous mood.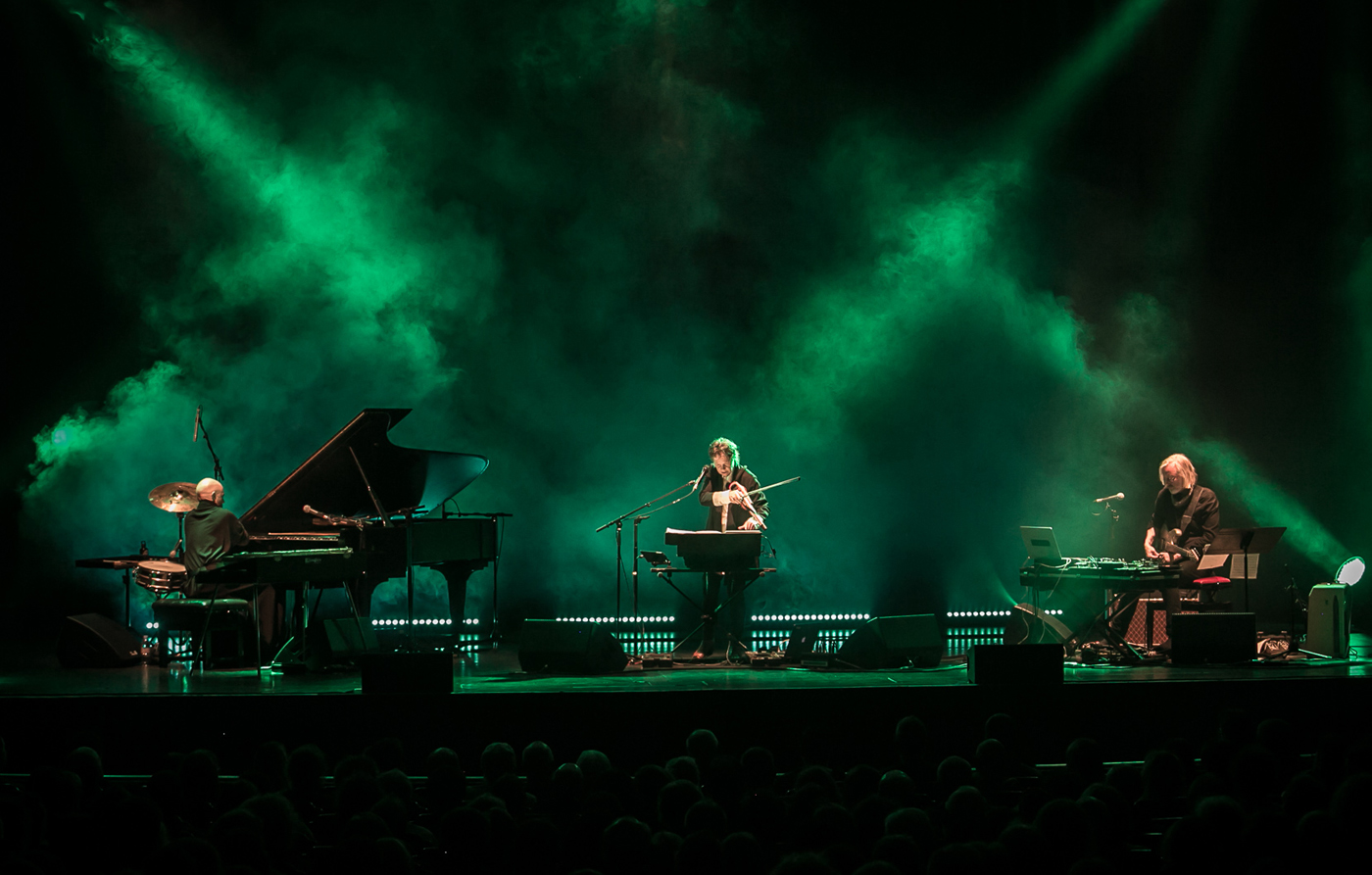 The song choices and their lyrics were varied and, although mostly delivered with the same storyteller tone, memorable. A performance of her own (and late partner Lou Reed's) wonderful song "Progress" aka "A Dream Before" captured the audience's willing laughter and turned it into a question which, judging by some of her curatorial choices (Yanis Varoufakis, VerTeDance's Correction) for the festival, she is still exploring.
Perhaps we cannot expect all our heroes to continuously innovate, and her tribute to a Tibetan meditation teacher suggested she may have committed to the pursuance of calm instead. But in her curation, as much the show's repertoire as the festival programme, she passes on a baton and is rightly applauded, in her older years, for a signification contribution to the arts.
In the show's final song – a rendition of Leonard Cohen's "Bird on a Wire" – we were finally treated to hints of her lyrical voice. This intertwining of spoken and sung let the astonishing lyrics speak for themselves, and for her, as she sat on the final cadence drenched in reverb singing "I have tried, in my way, to be free".
She passes on a baton and is rightly applauded, in her older years, for a signification contribution to the arts
rating
Share this article