CD: Laura Mvula – The Dreaming Room |

reviews, news & interviews
CD: Laura Mvula – The Dreaming Room
CD: Laura Mvula – The Dreaming Room
Unique artist's second album proper is hampered slightly by over production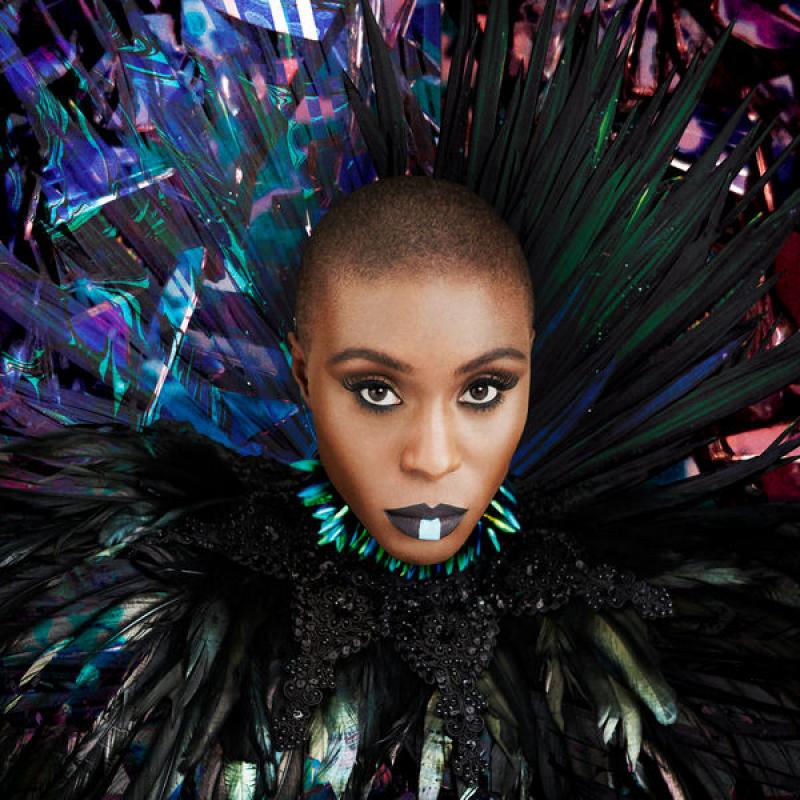 Laura Mvula - The Dreaming Room
It's not that there's anything lacking in the writing quality on Ms Mvula's second album (or third if you include her powerful orchestral revisiting of Sing To The Moon), it's just that its overall effect becomes a little wearying after a while. It's the production that's the problem.
The wall of voices that partly constitutes this Birmingham lass's signature sound is for much of the time so awash with reverb that the ear longs to escape the cavernous space being artificially simulated.
This problem first became apparent to me during the hymn-like "Show Me Love". The illusion that the music is taking place in some vast empty hall is suddenly dropped for a few bars, and it's such a blessed relief. We just hear vulnerable Laura – as natural acoustics intended – at her piano and close up to our ears, touchingly communicating how she feels. It was a reminder that such intimate moments were what first won me over on Sing to the Moon with songs such as "Father, Father" and "She". But within a minute, the studio effects are back in full force and we are once more engulfed in an ocean of Mvulas, struggling to get back to the surface.
So that's the negative out the way. On the plus side, Mvula must have listened to her nan (as heard on the phone-conversation interlude "Nan") to "write a song I can jig me foot to" when she composed "Phenomenal Woman" and "Overcome." The latter features Nile Rogers, and there's no question that his edgy funk guitar functions as both an anchor to the more ethereal aspects of the track and an irresistible invitation to dance.
And there are other moments, too, when Mvula's nifty trick of following an intimate, confessional verse with a life-affirming chorus that's the sonic equivalent of a blaze of bright white light pays off in dividends. This singer-songwriter's wholly unique sense of melody and harmony makes her a one-off in the way that Bjork and Kate Bush are, and she deserves to be written about in those terms. It's just a shame that the rich, natural texture and timbre of her voice is heard so little here. The Dreaming Cathedral might have been a more apt title.
Nile Rogers's edgy funk guitar functions as both anchor and an irresistible invitation to dance
rating
Explore topics
Share this article