CD: Biffy Clyro - Ellipsis |

reviews, news & interviews
CD: Biffy Clyro - Ellipsis
CD: Biffy Clyro - Ellipsis
It sounds like a call to arms, but what lies under the surface?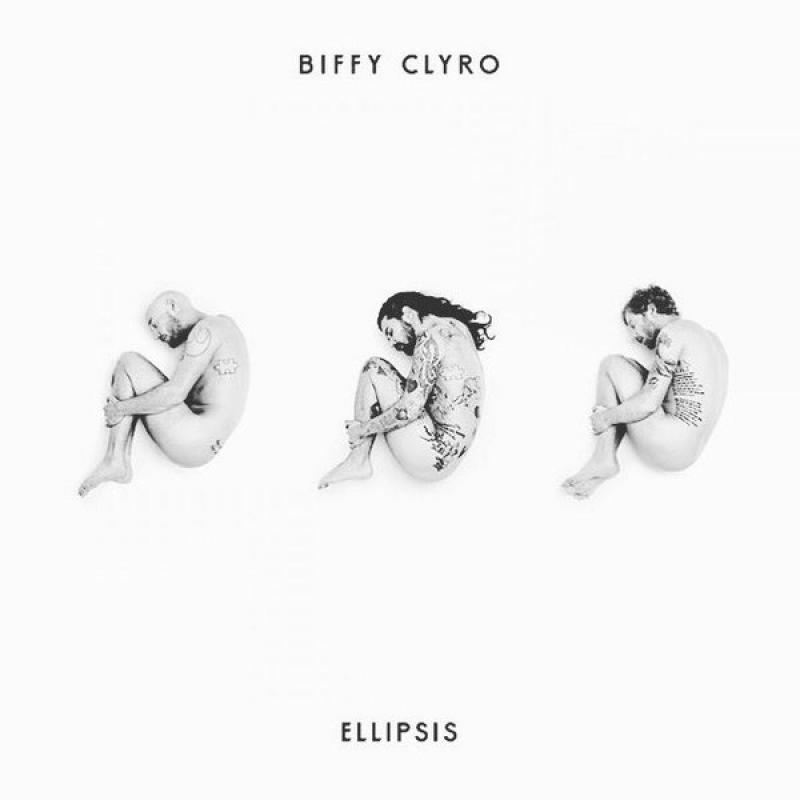 Biffy Clyro - 'impressive tattoos and heavy chords'
Every decade throws up a handful of guitar acts intent on capturing the mood of the age. The Noughties, for example, marched to the spiky rhythms of Kasabian and Kaiser Chiefs. Almost a decade on and the current crop have a somewhat heavier touch. Bands like Biffy Clyro, for instance, set out their intent – to speak with a serious rock voice – with impressive tattoos and heavy chords.
Except Clyro also serve their heavy dishes with a side order of mainstream AOR, which makes some doubt whether it's really rock at all.
A parallel might be drawn with Imagine Dragons' mega hit "Radioactive". We all remember how, initially, the song grabbed attention with its apocalyptic dubstep bassline. Yet the more it played on FM stations, the more it revealed itself as a pop song in fancy dress. Similarly, as Biffy Clyro's sound has developed, their use of the distortion pedal has increasingly become a costume. That's truer than ever on Ellipsis. The single "Wolves of Winter", for example, starts off like an angsty call to arms – all machine-gun guitars and pile-driver drums. Yet as soon as Simon Neil's heavy Ayrshire vocals appear the tone changes. The chorus is slick, smooth and layered. One verse offers up the trite-sounding message: "Just remember, no I in team/ There's two in brilliant".
The slow numbers are a more straightforward proposition. "Re-arrange" and "Medicine" have zero pretence of existential dread. Instead, they have the air of a teary bus journey home after a night at a Wetherspoons. Indeed, only a couple of songs on the album really seem to get under your skin: the Foo Fighters-esque "On a Bang" and quirky "Small Wishes".
Biffy Clyro fans will, of course, vehemently disagree. They will argue that Ellipsis is an excellent example of the band's ability to fuse hard moshing with easy melody. Others will point to the face the band are nice guys, who have worked for years to get to where they are. Unfortunately, being nice and hard-working can't stop the fact that, as real rock, Ellipsis isn't much more convincing than Justin Bieber in a leather jacket.