Ghostbusters |

reviews, news & interviews
Ghostbusters
Ghostbusters
Enjoyable reboot of the beloved 1984 comedy exceeds expectations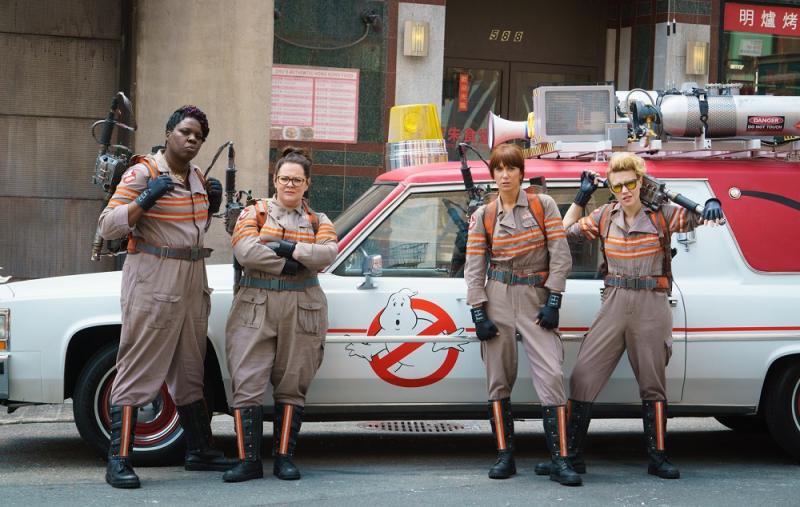 Leslie Jones, Melissa McCarthy, Kristen Wiig and Kate McKinnon get ready to bust ghosts
Ghostbusters 2016 has suffered from dire predictions on the internet from fans of the 1984 original. Scorn has been poured on the trailers, the all-female cast and the very notion of rebooting the much-loved 1984 comedy. In the end, it's an enjoyable blockbuster, not great, but not disastrous either.
The Sunday preview audience – a mixture of adults and kids – which filled the 1700 seater enjoyed it well enough. Even my 12-year-old boy companion who had been predicting for weeks that it was going to be "the worst movie ever" came out of it very happy.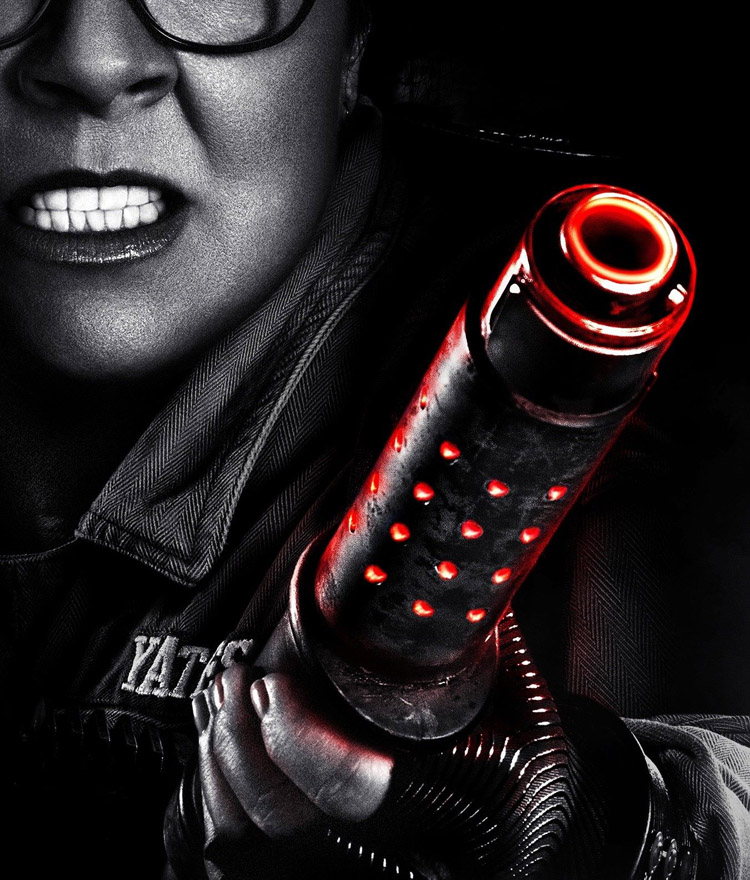 Writer/director Paul Feig, who did such good work with Kristen Wiig and Melissa McCarthy in Bridesmaids, The Heat and Spy, has recruited two more comedians in the shape of statuesque Leslie Jones and a quirky Kate McKinnon. The first half-hour sets up these four characters, who then go on to do battle with spirits both slimy and electric that threaten Manhattan.
These new ghostbusters are similar to the original cast in that they are comedians performing their familiar schtick, though Jones and McKinnon will be unfamiliar to those without an in-depth knowledge of Saturday Night Live. The CGI ghosts, haunted houses and dingy hotels are creepy and comic in turn and far better than the trailers had led one to expect.
Erin (Wiig) is a physicist desperate to get university tenure as a besuited scientist, but she's disgraced when an old book about ghosts she co-wrote with Abby (McCarthy, pictured above right) is discovered. McCarthy has never given up her passion for the paranormal, and has been working away on detection equipment with nuclear engineer Jillian (Kate McKinnon).
Wiig joins their scheme to become "professional paranormal eliminators", and soon they've set up shop in a funky space above a Chinese takeaway – they can't afford the extortionate rent on the original fire station. Their first caller is Patty (Leslie Jones), a transit worker who has had a close encounter with a scary subway spectre.
She rapidly becomes part of the team when her obsessive knowledge of arcane New York history proves invaluable. She also has an uncle (a lovely cameo from Ernie Hudson) in the funeral trade, and can access a vintage hearse as the vital set of wheels.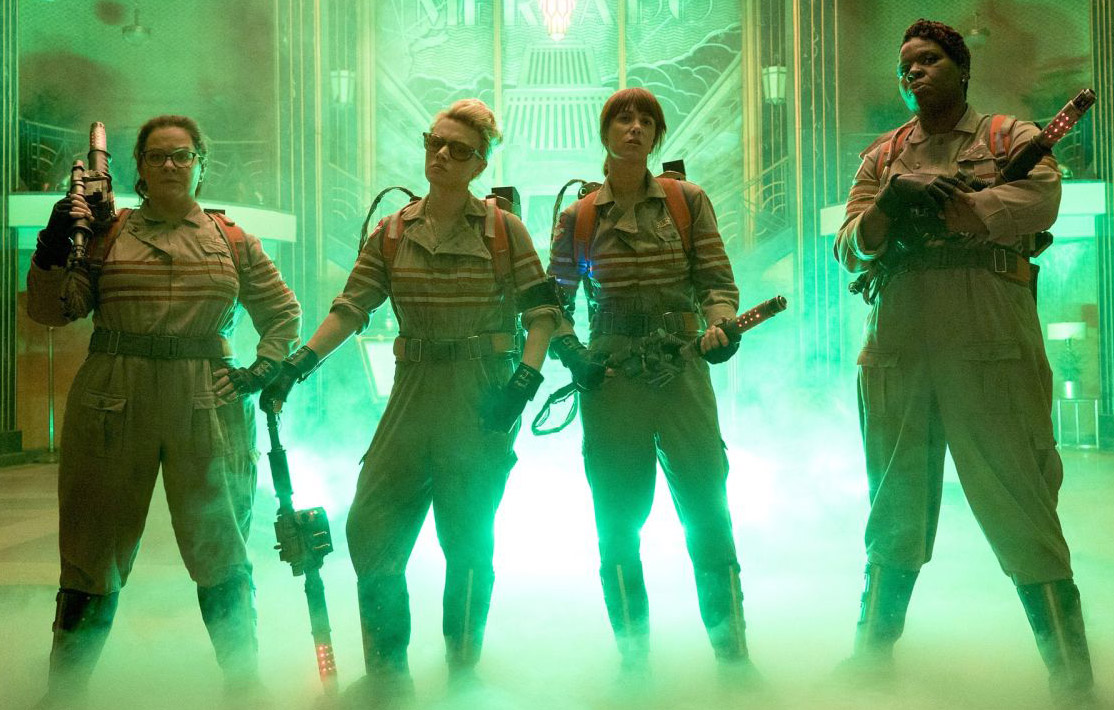 How much the does the gender change matter? Is it anything more than adding busts beneath the ghostbusters' boiler suits? It's noticeable that there's no equivalent to the original subplot where Peter Venkman (Bill Murray) leched after the demonically possessed Dana (Sigourney Weaver). Instead, we get Wiig gawping ineffectively at the hunky-but-dumb receptionist (Chris Hemsworth). Although there are some trademark crude gags from the cast which are aimed to go over the heads of children and nod to the adults in the audience, this is a more benign bunch of investigators.
What's missing is a credible villain (Neil Casey's Rowan North is terribly dull) or much in the way of unexpected action in the big set-pieces. Bill Murray turns up as a paranormal sceptic, and there are brief glimpses of Annie Potts and Dan Aykroyd. It's a shame that there wasn't a way to involve Sigourney Weaver aside from an end-credits cameo. But gripes aside, this is a far better follow up to the original than 1989's cynically lacklustre Ghostbusters 2, and the result is genuinely warm-hearted summer fun.