Edinburgh Fringe 2016: Bridget Christie/ Adam Kay/ Rachel Parris
Edinburgh Fringe 2016: Bridget Christie/ Adam Kay/ Rachel Parris
Comedy highlights from the world's biggest and best arts festival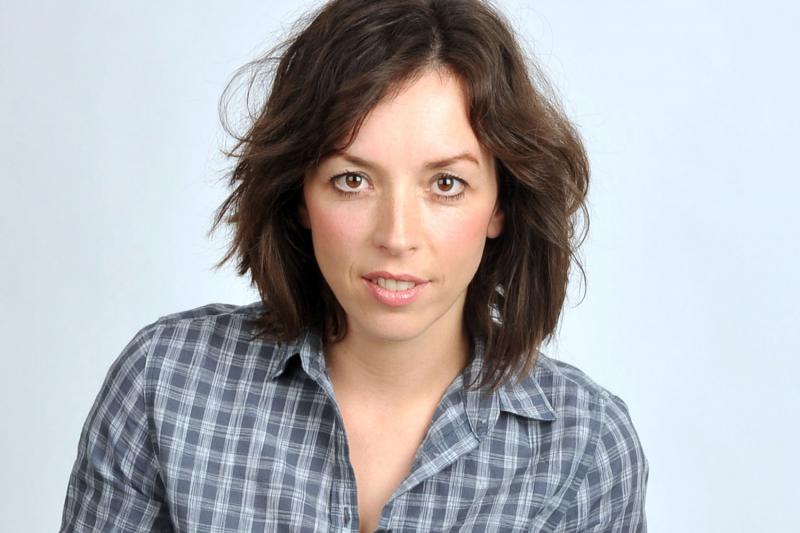 Bridget Christie's polemic on Brexit is heartfelt and moving
Bridget Christie, The Stand ★★★★★
When Bridget Christie planned this show, it was to be a work in progress about mortality for a tour starting later this year. But then the EU referendum happened, and everything changed.
Within the space of a few weeks, she had written this heartfelt polemic about Brexit, and it's an astonishingly accomplished and moving work.
She tells us that, with so many bad things happening in the world at the moment, she's going to do a nice, upbeat show about gardening, her new passion in life now that she is allowed to like the pursuit because she is past 40. She is very fond of her potted fuchsia, exactly the kind of pesky foreigner (it's native to South America) UKIP might want to stop taking over our garden centres...
But that's just a neat device to frame this examination of why 17 million British citizens voted to leave the European Union. They can't all be mad, or stupid, or racist, as their detractors might argue. Christie wants to look at why they voted to leave, and why Britain should stay.
What follows is a call to arms for the 48 percent who voted to remain, who, Christie suggests, should consider why so many people feel removed from the political process. She talks about the benefits of immigration for the UK and references her own parents, so proud of being Irish that they carried over soil from their homeland to pot their favourite plants here, but also keen that their children should be deeply rooted in Britain.
The show understandably has one or two rough edges but it's a rollicking good hour.
Until 29 August
Adam Kay, Pleasance Courtyard ★★★★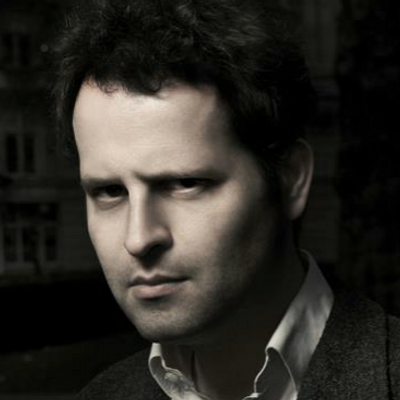 Adam Kay isn't everyone's cup of tea, as the title of his show suggests: Fingering a Minor at the Piano. It tells him what kind of audience he attracts, he tells us at the top of the show, the most personal to date for the former doctor.
Old fans know his shtick; medical-based humour and musical ditties about patients and their various complaints, full of clever word play and rhymes, sung to various pop tunes. In honour of an anaesthetist in the audience the night I saw the show, Kay performed a song that informed us what anaesthetists actually do all day: very little, if Kay is to be believed, besides make themselves useful during operations by adjusting the lights and changing the CD, with the exception of "waiting for the bleep of the heart", sung to Bonnie Tyler's "Total Eclipse of the Heart".
The backbone of the show is the occasional diary Kay kept when he was a junior doctor; it provides a cynical and world-weary commentary on life at the coalface in the NHS.
There's an edgy entry about clearing beds of non-urgent cases in the London hospital where he was working on 7 July 2005 - "Got rid of hundreds of the bed-blocking fuckers" - and few are spared in the pursuit of a joke, including those patients who turn up in A&E with the strangest objects in their rectum, epileptics, coke-snorting medics and wriggly children who hate being examined. The biggest baddie of them all, Health Secretary Jeremy Hunt, gets all he deserves.
And then the show takes a turn that is as unexpected as it moving, heartfelt, shocking and discomfiting, as Kay explains why he is no longer practising in obstetrics and gynaecology. A sobering and brave way to end a comedy hour, but an important one.
Until 29 August
Rachel Parris, Pleasance Dome ★★★
Rachel Parris bills herself as a musical comic, and there are certainly songs in Best Laid Plans, but its best bits are when she just talks to the audience. Her sunny disposition belies the story she tells, about how she battled with depression after the break-up of a relationship. A likeable and confident performer, she makes light of the experience, but there are some painful revelations about her thought processes in the months following the split from her boyfriend, and how the Samaritans helped her. When she was a child, she tells us, she thouight that by the age of 30 she would be married with childrem, living in a nice house with a nice car. None of those things is true about her life now...
The songs – jolly parodies that mostly mock Elton John and reflect her other life as a music teacher – are enjoyable enough but are unmemorable. The serious stuff stays with you, however – even if the material about the female orgasm feels shoehorned into the hour.
Until 28 August
What follows is a call to arms for the 48 per cent who voted to remain
Explore topics
Share this article