CD: Green Day - Revolution Radio |

reviews, news & interviews
CD: Green Day - Revolution Radio
CD: Green Day - Revolution Radio
California's premier power pop trio hit their twelfth album with issues to air
Saturday, 08 October 2016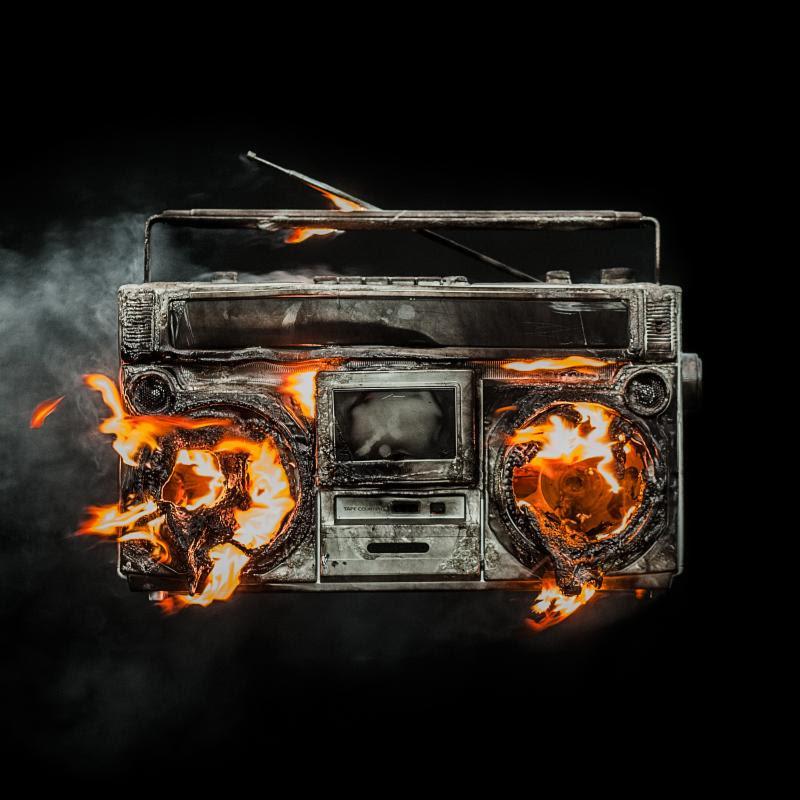 The revolution has done this beatbox no good
Revolution Radio is a title that can only bring to mind The Clash. To be more specific, it feels like a confabulation of "This Is Radio Clash" and "Revolution Rock". The spiritual great-grandfather of this album, however, would be The Ramones, punk's New York progenitors.
In the wake of Nirvana's demise, Green Day set a goofy new cartoon template for punk with their hugely successful
Dookie
album, then topped charts worldwide with 2004's stadium power pop protest
American Idiot
. After a trio of let's-just-have-fun-in-the-studio affairs -
¡Uno!
,
¡Dos!
and
¡Tré!
– their new one sees them railing, once again, at the state of the States.
This time, however, rather than the long-defunct Bush regime, previous subject of their ire, the focus is on the gun culture that sees their nation stumble from one bloodbath to the next. The style of the music is nothing new – impassioned pop-punk for listeners who might also enjoy Fall Out Boy, Nickelback or even Bon Jovi – but Green Day still have it in them to give everything a more gutsy, hell-for-leather delivery than those bands generally muster.
"Say goodbye to the ones we love/Violence is on the rise," run the lyrics to "Say Goodbye", a triumphant-sounding stomper riddled with catchy harmonies, while "Troubled Times" emphasises their views, while also coming on like a cross between Fountains of Wayne and Who's Next-era Who. In fact, the shadow of The Who hovers over much of the album, with a dash of Oasis also present in the bombastic "Outlaws". Mostly, though, it's Green Day returning to their classic "When September Ends"-style sound with aplomb.
Much of the album stays away from its press release-stated themes, and singer Billy Joe Armstrong is equally at home firing out couplets such as "I'm a rough boy round the edges/Getting drunk and falling into hedges" ("Youngblood"). Their trademark acoustic-strum-suddenly-exploding-into-an-anthem is also present and correct when required. In short, those who'd like Green Day to break new ground will be disappointed, but those quite happy with them as they are will hear there's still fuel in the tank.
Impassioned pop-punk for listeners who might also enjoy Fall Out Boy, Nickelback or even Bon Jovi
rating
Share this article