theartsdesk on Vinyl: Volume 21 - Sex Pistols, J Dilla, Uriah Heep, Hendrix and more |

reviews, news & interviews
theartsdesk on Vinyl: Volume 21 - Sex Pistols, J Dilla, Uriah Heep, Hendrix and more
theartsdesk on Vinyl: Volume 21 - Sex Pistols, J Dilla, Uriah Heep, Hendrix and more
A treasure trove of all the newest, tastiest sounds on plastic
The music renders all else a blur
Autumn arrives and theartsdesk on Vinyl is ready at the turntables with a vital selection to kick out the drizzle and seasonal blues. Now in a more toned, slimmed down form, we offer 30 reviews that pinpoint the very best new vinyl available, regardless of genre. Lovers of music, from gentle jazz to detonating death metal will find something worth trying.
Various DJ Amir Presents Buena Musica Y Cultura (BBE)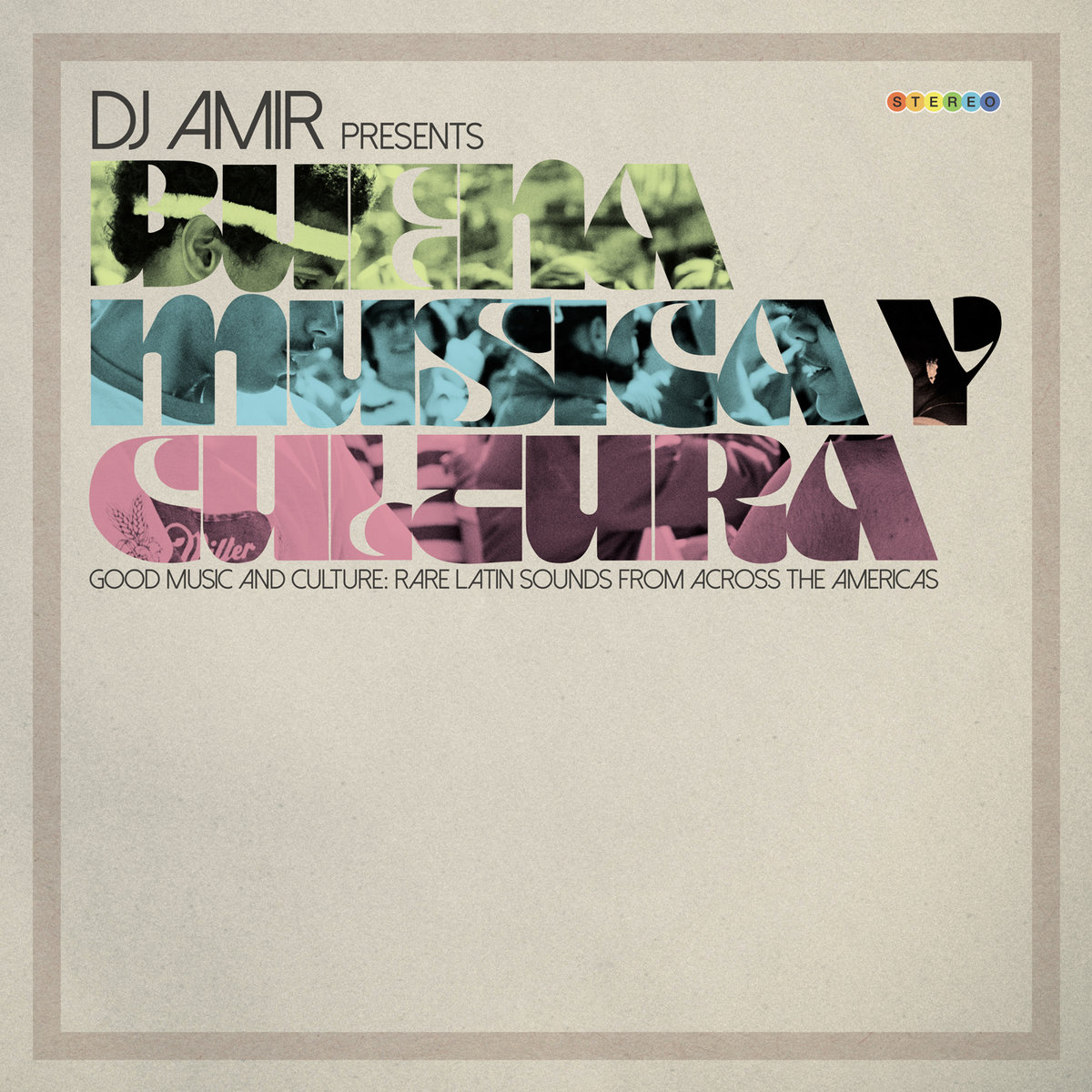 The BBE label continue to ceaselessly spoil us with collections of obscure wonders from their stable of crate-diggers and experts. Through a series of reissues a decade ago I became aware of Fania, the New York label whose excellent output came to define the sound of salsa throughout the Sixties and Seventies as a superbly energized stew of Cuban-spiced brass, merciless percussion and passionate whooping chant-singing, the whole fairly dripping with dancefloor perspiration and strutting Latin style. Buena Music Y Cultura, compiled by New York DJ Amir (of Kon & Amir), is a kind of answer collection to the idea that Fania was the sole home to such music, as is laid out by the gatefold notes from Wax Poetics writer Allen Thayer. Over a two record set it thoroughly succeeds in that task. Artists going by names such as Joe Aponte and His Orchestra, Dax Pacem Orchestra and Louie Colon and his Combo whip up a defiantly funky sound that's rumbustuous with street-level energy, yet marshalled with flare and discipline. As well as being made up of tunes that are utterly obscure, even to genre aficionados, this is a fabulous party-starter because it's music calibrated by unknown experts to fight off misery and exhaustion with ebullient joy. It's music that knows how to party.
Powell Jonny/Frankie (XL)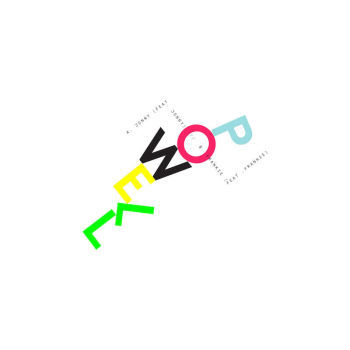 Oscar Powell was off doing strange things on his own Diagonal Records until XL decided to invest some of their Adele millions into spreading his dissonance around. XL, lest we forget, began as a rave label happy to release caustic bangin' when they fancied. Now they have the wherewithal to do so again. On this 12" single, featuring Aussie singer Jonnine Standish from noise merchants HTRK, A-side "Jonny" is an interesting enough amalgam of lo-fi garage rock song and techno crunch but the must-have cut is "Frankie" which has a brain-melting, diseased electronic feel. Once it gets going, it sounds akin to the late, great Suicide fed through a broken Fax machine. Sudden bursts of sampled screeching guitar solo only add to the general sense of disorientation. It's an anti-pop mess in exactly the right way, redolent of the sort of thing Rephlex Records used to get up to when they made it their mission to undermine normalcy while wearing a resolutely unserious expression.
The Sex Pistols Live '76 Boxset (UMC) + The Ruts The Crack (Universal/Virgin) + Blondie Plastic Letters (Universal/Virgin) + The Members At The Chelsea Nightclub (Universal/Virgin) + The Skids Scared to Dance (Universal/Virgin)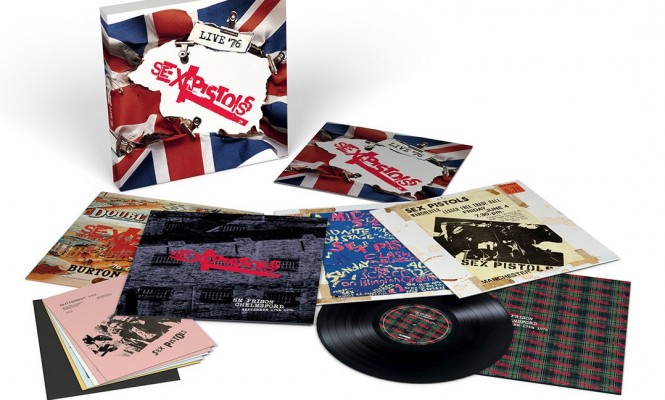 The 40th anniversary of punk rock sees a host of releases forthcoming, a selection of which have turned up on vinyl. The Sex Pistols boxset is quite a package for archivists. It contains four records, showcasing the band at the start of their career, as recorded on tour by their soundman, Dave Goodman. The concerts in question and in full, are the Manchester Lesser Free Trade Hall, 4th June 1976 (not their famous first Manchester concert that inspired everyone to do amazing things, but a month later, when they were supported by bands their existence had kick-started, The Buzzcocks and Slaughter & the Dogs), Islington Screen on the Green, 29th August, HM Prison Chelmsford, 17th September, and Burton-on-Trent's 76 Club, 24th September. It comes with a fanzine-style photocopied A4 16 page black'n'white pamphlet containing contemporary reviews, ads and other cuttings, and a sturdier 12" x 12" 12 page colour booklet featuring more contemporary magazine material, photographs, imagery and track-listings. The vinyl, meanwhile, arrives as four separate albums with individually designed inner sleeves. Such heritage fetishism is not very punk rock, of course, as many will observe, but for those that wish to dig down into the minutiae of this most game-changing of bands, it's a fascinating document. Some of the recordings are much murkier than others but, notably, the Screen on the Green and Burton-on-Trent concerts have a fierceness that belies their fudgy edges. It's impossible now to imagine what it must have been like to come across this extraordinary racket when the music world was all Dr Hook, Rod Stewart, 10cc and Brotherhood of Man, but these sets give a hint, a historically distant sampling of what the Sex Pistols achieved. And it still tastes bloody good. The Universal/Virgin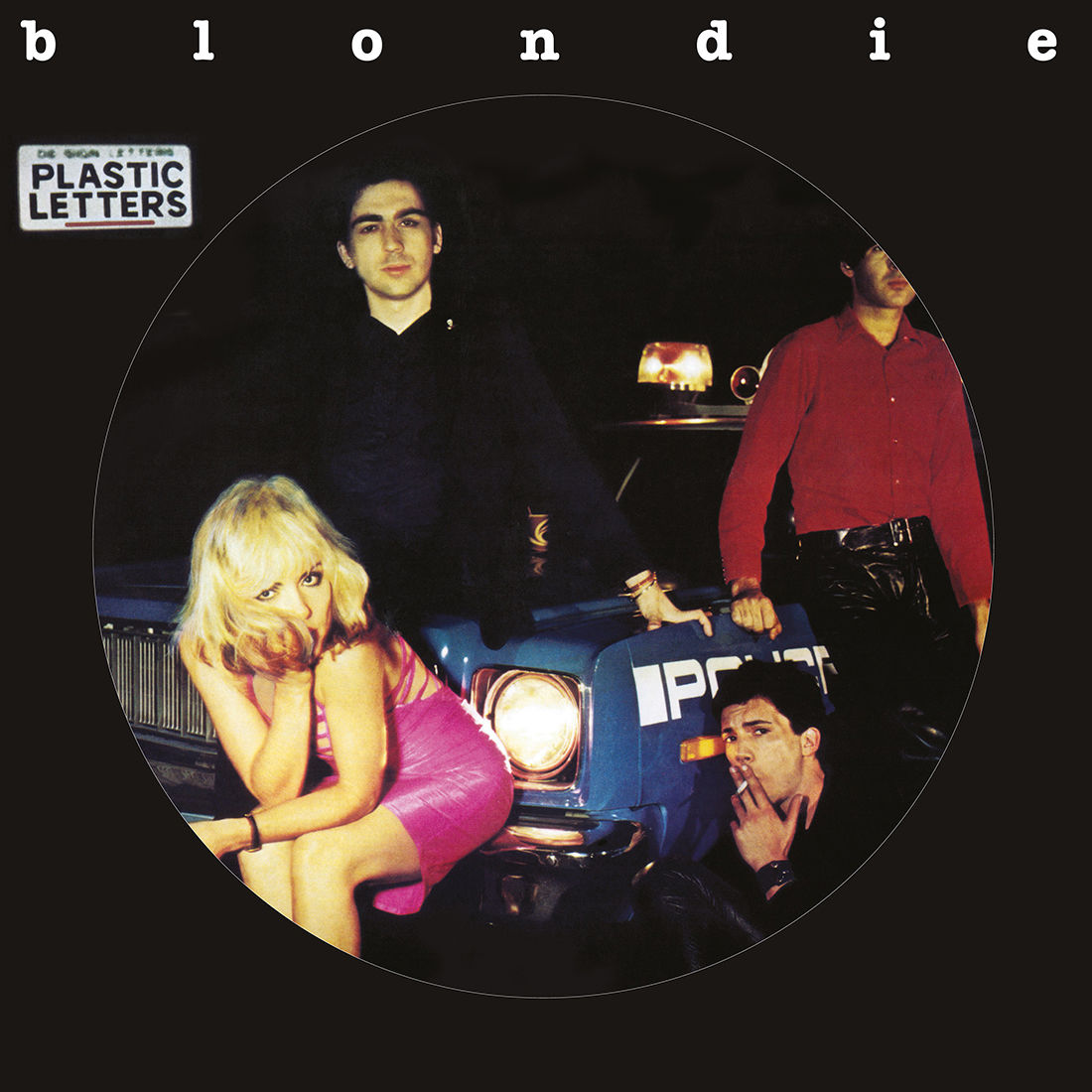 reissues are all picture discs, but with surprisingly good sound quality. Two of them are 24 carat classics. The Ruts debut, their only studio album, is full of righteous vim and contains non-stop gems, including "Babylon's Burning", one of the greatest hit singles spawned by punk. Blondie's second album, less spiky and more pop than their debut, is another that stands the test of time, containing deathless singles "Denis" and "(I'm Always Touched by Your) Presence, Dear". The Members' 1979 debut will not be to everyone's taste but it is to mine. Clearly far from being in the vanguard of punk, it's more a response to it, as the lyrics to the wry hit "Sound of the Suburbs" make clear. The Members deal in pub-singalong terrace choruses and their stabs at reggae are flat-footed but something about them speaks to me. It's a snapshot of an era when such gauche fumblings had an easier life. Back in the Eighties, when I first retrogressively discovered punk, I was never a fan of the Skids. Their brand of red-blooded rock prefigured too closely the charmless Celtic stadium fare of Big Country, Simple Minds and early U2. It still sounds that way now, but the rest of these reissues are worth disinterring from the silt of mass memory
Ala.ni You & I (No Format)
The last thing popular music needs is yet another well-off London girl who's dabbled in fashion and went to the Sylvia Patterson Stage School. Right? Well, mostly, yes, but on this occasion, no. Having spent an apprenticeship doing backing vocals for everyone from Damon Albarn to Andrea Bocelli, Ala.ni breaks out on her own and, try as you might to be cynical, the results are delightful. The whole exercise is pared back to almost nothing – minimal piano and lazily plucked guitar - and comes across like sleepy-time imitation southern blues, perhaps lullabies recorded for a forgotten film musical back in the 1940s. Her classically trained voice shows through, but, in the end, the resulting music has an easy straightforwardness. It's hot chocolate comfortable with a sweet sincerity that's hard to resist. Fans of undersung and long lost Austrian outfit Lonely Drifter Karen will find much to like. On single vinyl in photo/lyric inner sleeve, it's music to sip mint juleps to on the porch as the relentless sun of Savannah, Georgia, gives way to balmy dusk.
Break & Kyo Give in to Me/Who Got Da Funk (Symmetry)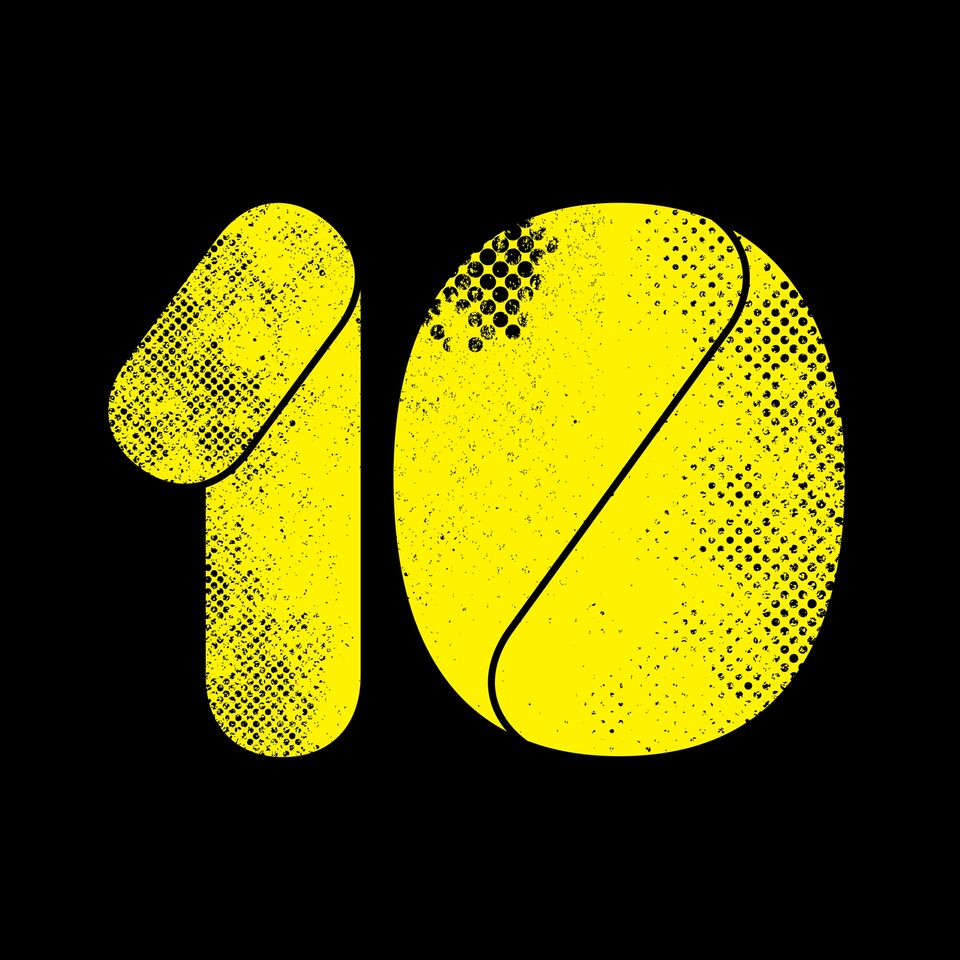 Celebrating 10 years of existence, drum & bass label Symmetry are putting out a compilation album of which this 12" single is a taster and sampler. Judging from these two cuts, we're in for a treat. Both sides demonstrate how much technology has allowed drum & bass to increase its sonic impact. The a-side "Give in to Me" is, in essence, a female-fronted soul belter but is, instead, underpinned with rattling beats and ribcage-shaking bass. Meanwhile, on the flip, the same producer applies his talent to a dancefloor explosion, redolent of classic Aphrodite tunes of the 1990s, but updated to today's innovations. Unlike acts such as Sigma and Rudimental, who undermine the punch of their drum & bass by filling every gap with saccharine melodic Polyfilla, this is drum and bass as utterly funky and efficient weaponry, keeping true to the music's original spirit.
Jimi Hendrix The Fillmore East First Show 12/31/1969 (Sony)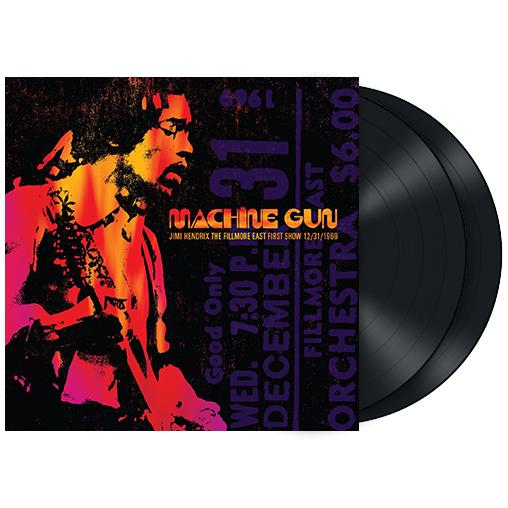 As the greatest decade in the history of mankind was coming to an end (to paraphrase Withnail and I's Danny the Dealer), Jimi Hendrix, a man partly responsible for inventing rock music, was blowing the lid off New York with a new trio in tow. Assisted by his new Band of Gypsys, consisting of old army pal Billy Cox and jazz drummer Buddy Miles, Hendrix played the first of four concerts from which, eventually, a live album, named after the short-lived line-up, would be constructed, a sop to record company demands that Hendrix was unhappy about. The cuts included on that album were from the following day's shows but this hit-free opening set is a scorching documentation of what Hendrix originally envisaged, combining good time R&B riffing with more improvisational twists and turns. Arriving on double vinyl in gatefold, with a 12" x 12" photo booklet featuring a useful appraisal of the concert by Rolling Stone's David Fricke, it includes nine performances that haven't officially seen the light of day before, and the whole thing is rife with sparring spark'n'fire whereas, according to Fricke, the New Year's Day performances saw Hendrix attempt a more crowd-pleasing entertainment (including the likes of "Purple Haze" and "Wild Thing"). Performing a fiery set of all-new material might have appeared over-indulgent at the time but, of course, 47 years later it simply seems like a rich feast from one of popular music's definitive masters.
J Dilla The Shining Boxset (BBE)
Since his death from a rare blood disease in 2006, oceans of praise have been thrown the way of J Dilla. Slowly, by word of mouth, he's become every aspiring hip hop producers' ideal of a hip hop producer. There have been posthumous releases and the fact the Detroit native born James Yancey left behind such a plethora of unfinished work means there's been some controversy surrounding what should and shouldn't be heard by the wider world (and that's without even getting into the dispute around who benefits from his estate). What's indisputable is that there's never been any doubt concerning the quality of the first release after Dilla's death, put together by his friend Karriem Higgins, and composed alongside acknowledged instrumental hip hop masterpiece Donuts. It now arrives on a boxset of 10 7"s accompanied by a small but worthwhile pamphlet by journalist Paul Bradshaw, detailing Dilla's biography and the album's gestation. Featuring vocals from Busta Rhymes, Common, and others, each 7" is also backed by an instrumental version, making this an attractive package for the many turntablists who can never get enough of the way J Dilla combined funk with something crunchy and electronic, pushing at the boundaries without ever drifting away from hip hop's innate tightness.
Wrangler White Glue (MemeTune)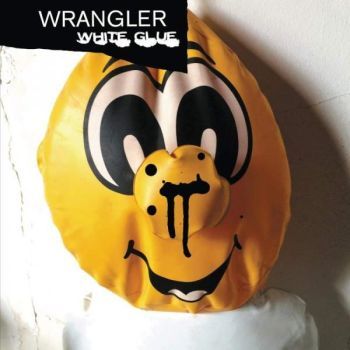 The second album from vintage synth supergroup Wrangler has a title that calls to mind spunky old band names such as Pearl Jam and 10cc. The music, however, is very far from such reference points. Consisting of former Cabaret Voltaire frontman Stephen Mallinder, synthesizer archivist Benge and Tunng's Phil Winter, their new material has moved towards less abstract fare than their debut or, indeed, the remix album that followed it. Instead songs such as "Stop" ("Stop spending money you don't have/Stop buying shit you don't need") and the whispery "Clockwork", alongside tuneful instrumentals, such as "Alpha Omega", hint at a band slowly coalescing into an outfit capable of existing on the fringes of electro-pop. Of course, there's also plenty of the more exploratory material too, for those that wish to bathe in it. A decent package, well-pressed onto single vinyl.
Moddi Unsongs (Propeller)
Unsongs would make a good companion piece to Dorian Lynskey's worthwhile history of protest songs, 33 Revolutions Per Minute. For his fourth album Norwegian singer-songwriter Pål Moddi Knutsen makes a timely left turn into music that has stood up to the forces of oppression, via 11 cover versions. They range from a triumphant take on "Our Worker" by Victor Jara, the Chilean folk singer who was tortured and shot before his peers in 1973 following the US-backed right wing coup d'etat that took over his country, to a brave attempt at Billie Holiday and Abel Meeropol's always powerful, elegiac anti-lynching classic, "Strange Fruit". There are also songs by Kate Bush, Pussy Riot, and a host of other material, each from a different country. At a time when corporate power is consolidating its absolute global grip, small gestures such as this might seem like throwing daisies at a Boeing Apache attack 'copter, but the truth is that, as the parameters of public debate grow ever narrower, these often sparse, emotive pieces are welcome. They also show Moddi up as an artist engaging with wider concerns than his love life or loneliness or the usual moany bedsit wotnot.
Building Instrument Kem Son Kan Å Leve (Hubro)
It's a wonderful thing when experimental ideas can be mulched into the compost of pop in such a way that their edginess becomes accessible. Such a thing has occurred with Norwegian trio Building Instrument's second album. Fans of out-there dance music may already be familiar with frontwoman Mari Kvein Brunvoll via the half hour Villalobos remix of her tune "Everywhere You Go" but Kem Son Kan Å Leve is a very different proposition. Much of it is based on music Building Instrument created around a project on the life and work of Kurt Schwitters, the German master of collage art and Musique Concrete-style experimentation. A major part of this influence is in the vocals which are performed, like some of the more esoteric Cocteau Twins songs, in language for which the meaning is abstract, as much vocalising as words. Happily, the music, built from electronics, zither and percussion, and speckled with jazz ideas, is approachable and sweet, rather like the sort of thing Oliver Postgate might have come up with if he were still alive and creating animations for children's television.
Makaton Defiler Remixes (RsB)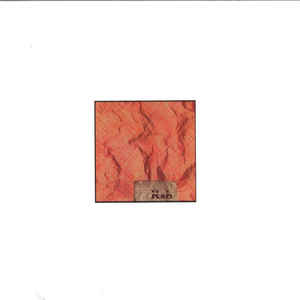 There's a good reason why Britain needs more of this kind of relentless, brutalist techno. The country is being systematically asset-stripped by a bunch of ultra-rich cunts who the majority of the nation are too duped to get rid of. It's depressing and frustrating and all everyone does is waffle to their similarly-minded friends on Facebook about it. The windows of Whitehall and Westminster remain firmly intact, and the residents of Belgravia can go about their business undisturbed. That being the case, a good way to release frustration until an opening for change arrives, is to play this evil techno hammerer from Birmingham, featuring remixes by Repeat Offender, Tomohiko Sagae (from Japan) and Corax. The Repeat Offender mix, especially, just winds on and on, like assembly line machinery that's decided to join the revolution.
Uriah Heep …Very 'Eavy …Very 'Umble (Sanctuary/BMG)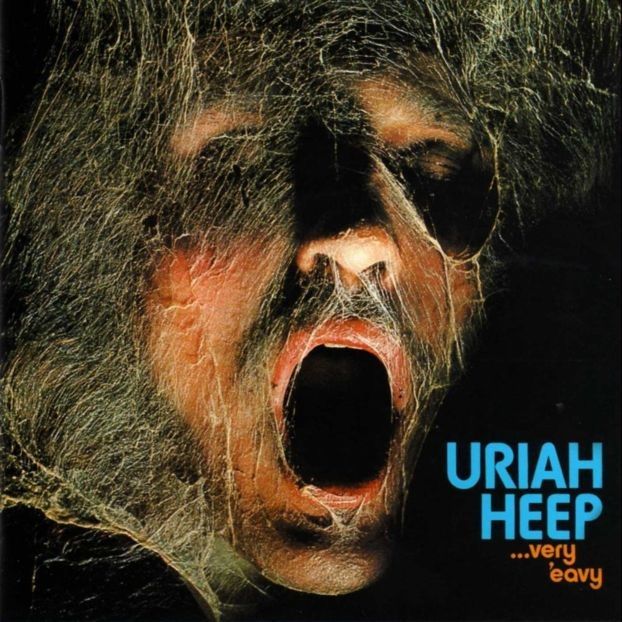 Christopher Guest has said on many occasions that his film This is Spinal Tap was not based on any one band but on the whole field of hard rock in the Seventies and it's later development into full blown heavy metal. However, place this single vinyl gatefold reissue of Uriah Heep's 1970 debut on the turntable and anyone who's loved Spinal Tap but not really paid much attention to Uriah Heep will be astounded at the similarities. In fact, in terms of rock's timeline, …Very 'Eavy …Very 'Umble was ahead of the curve, smashing beefy amped blues riffing into prog rock structures. Some of the album, notably the opening "Gypsy", rocks impressively, but there's no getting away from the fact the whole thing, in the cold light of 2016, sounds like a preposterous send-up. That said, while I found myself laughing aghast at some of the more outrageous purple passages, I also revelled in the album. Hammy as a pastiche it may be, but it's also oddly enjoyable. Smell the glove, indeed.
DJ Pippi Bocadillos Variados (Music for Dreams)
Any history of rave culture puts Ibiza firmly at the centre of the myth. In short, it's the crucible within which a de-politicized, hedonic version of hippie, replete with its own obscure love drug, melded with both a spanking new minimalist form of American dance music and with working class British youth in search of the new. At the time when these elements first started to come together, back in the mid-Eighties, DJ Pippi was at the helm, DJing in one of the island's key clubs, Pacha, his precise fringe and goatee beard making him an immediately recognizable figure. His choice of music, along with that of DJ Alfredo and a couple of others, defined the word "Balearic". He's been around the block many times since but Bocadillos Variados is his first solo album and, aptly, appears on Kenneth Bager's Copenhagen label Music For Dreams, an imprint that's long ridden the fruity territory between pop and tropicana chill-out. Pippi's album is less pop, more about low-slung beats, Hispanic instrumentation by the pool, snippets of laid back soul singing and easy good times. It's a laze-inducing, likable cocktail.
Lewis & Leigh Ghost (Celticana)
Here's one (on single vinyl in a photo/lyric inner sleeve) that will appeal to fans of vocal harmonies and country fare. The production on some of it drifts too close to "Adult Contemporary" for my tastes (that they're shortly on tour with Deacon Blue says much!) but there's no denying their voices play off each other beautifully, or that the pair can write songs capable of both worldly vintage flavours and gentle musings on the small sadnesses of everyday life. Like the delicious Applewood Road, whose debut album has been one of 2016's highlights in this musical style, Al Lewis and Alva Leigh are a transatlantic operation, with the former hailing from Wales and the latter from Mississippi. The music they make, however, is firmly from Leigh's part of the world. Together their country acoustica, at its best and least slick, has a quiet potency that sneaks up on you.
ALSO WORTHY OF MENTION
Clipping Splendor & Misery (Sub Pop/Deathbomb Arc): Hip hop has grown very lost in recent years. Indeed, if Fetty Wap is supposed to be hip hop then the genre has entirely vanished, in that it no longer has any definitive traits and has been entirely co-opted for commercial purposes. Then again, California outfit Clipping are here with their second album to remind that rap music can muscle in on the vanguard action. It's a completely whacked out - yet usually approachable - sci-fi concept album that runs the gamut from robotic spoken word to electronic interludes to the gorgeous, gospel-tinted part-song "Story 5". Redolent of Anticon Records' more interesting output, there's more imagination in one song than in the entire careers of Fetty Wap, Chris Brown and all that rancid toss.
Otis Redding Complete and Unbelievable… the Otis Redding Dictionary of Soul (Rhino): Otis Redding died almost 50 years ago but remains one of the key influences in pop. Every second bar band and half a dozen successful retro acts each year attempt straight mimicry, only they don't have songs of the calibre of "Respect" or ("Sittin' On) The Dock of the Bay" (neither on this album, incidentally). This re-release of the penultimate studio album of Redding's lifetime comes on two discs, one a mono edition, the other stereo, and a reissue, in an old school Atlantic sleeve, of the "Try A Little Tenderness/I'm Sick Y'All" 7" single. It's definitive Stax stuff, recorded in Memphis with Booker T & the MGs and pianist Isaac Hayes. Inarguably classic and much imitated.
Tribulation The Horror (Century Media): Reissue of a 2009 album by a Swedish death metal band who've been acknowledged by connoisseurs as going the extra mile in terms of sheers assault. I can confirm those connoisseurs were correct. After a brief horror filmic start, the album goes off like a bomb hitting the stereo system, blast beats rattling at a billion miles-per-second and every gap filled with manic guitar solo widdling. The song titles sound like lines from a James Herbert novel, most especially, "Seduced by the Smell of Rotting Flesh" but The Horror is eventually too relentless to be much mocked. It has metal steel in its thrash. Comes in gatefold with a fold-out poster and a 12" x 12" eight page art/lyric booklet.
Soccer96 As Above So Below (Slowfoot): Dan Leavers and Max Hallett are better known at the moment for being members of the 2016 Mercury Prize-nominated avant-jazz outfit The Comet Is Coming. With Soccer96 the duo indulge in lo-fi synth'n'drums experiments which occasionally unfold into songs. As much about percussion as anything else As Above So Below has a persistent pulse that gives the deliberate strangeness and psychedelia of some tracks an organic "band" feel. It's all very esoteric and underground, bubbling along like an electronic tribal ritual, leaving a trail of ergot-powdered question marks and mild intrigue in its wake.
Curse of Lono Five Miles EP (Submarine Cat): Curse of Lono is the promising new project of Felix Bechtolsheimer who, for years, was the main man in the Alabama 3-esque Hey Negrita. His new outfit gives his former band's sound a doomed blues polish, coming on, in the title song, like Primal Scream in narco-ballad form, but at other points sounding more like Lee Hazlewood, Robbie Robertson or Nikki Sudden. A four-tracker on 12", laced with a haunted American gothic theatricality, it bodes well for the band's forthcoming tour and debut album.
C Duncan The Midnight Sun (Fat Cat): Christopher Duncan's follow-up to last year's Mercury-nominated Architect album has, like its predecessor, heavy shades of Brian Eno about it (as well as of Eno collaborators such as Leo Abrahams and Jon Hopkins). The Glaswegian music-maker creates hazy songs that massage rather than hit home, mingling classical tropes with a flowery electronic base palette with lush results that occasionally bring to mind old-fashioned lounge music. The Midnight Sun, in other words, drifts by with a lazy smile, and gently warms like an Indian Summer.
Thom Sonny Green High Anxiety (PIAS/Infectious): This came out in August but now appears pleasingly cut to double vinyl in gatefold with photo-art inner sleeves. It is, basically, the drummer from Alt-J mucking about with electronica in his studio. It would never have seen the light of day if he wasn't who he was, but never mind that, there's still plenty of goodness, the man can balance tunefulness with fuddling oddness, and has an ear for programming strings. There's little that's ear-shatteringly ground-breaking but, on pieces such as the warped and curious "Large", Green shows he's capable of pushing at the envelope when he wants to.
Devendra Banhart Ape in Pink Marble (Nonesuch): Usually bearded US singer-songwriter Devendra Banhart has travelled a number of musical roads during his decade-and-a-half long career, from the wilfully odd to the relatively straightforward. This time round, on his ninth album, he strips things back, giving intimations of Nick Drake to some of his delicately sparse songs, although much of Ape in Pink Marble is less emotionally direct and more inclined to splashes of pleasingly gloopy electronica. These are easy-to-like songs, especially the quirky, catchy likes of "Fancy Man" and "Jon Lends a Hand", arriving on clearly cut single vinyl with a large fold-out poster/lyric sheet.
Hannah Peel Awake But Always Dreaming (My Own Pleasure): Irish multi-instrumentalist Hannah Peel already has a formidable reputation as a member of The Magnetic North, as well as an in-demand collaborator with multiple artists, ranging from The Unthanks to John Foxx to the recent debut album from Beyond the Wizards Sleeve. She also puts on extraordinary performances in league with a colliery brass band. Her second album has a folky feel to the songwriting but is equally enmeshed in twitchy, glitch-tronica. Her voice is emotive and heartfelt and combines with a wide range of music to create something that's sweet and plaintive but also capable of wandering into edgier territories.
Oddarang Agartha (Edition): Judging from what theartsdesk on Vinyl receives through our gilded letterbox there seems to be an especially rich market for vinyl releases that bridge the words of post-rock and prog, especially if the whole is awash with modern classical and jazz feeling. Finland's Oddarang are a case in point. Their fourth studio album, arriving on single vinyl on gatefold, is named after a folkloric city at the Earth's core, and features cello, trombone and much else amongst impressive ensemble playing, building an album that takes the listener on a fanciful but tuneful journey, on single vinyl in gatefold.
LA Salami Dancing With Bad Grammar (Sunday Best/PIAS): Hearing that Lookman Adekunle Salami – AKA LA Salami - was discovered by Burberry, a fashion brand, and "presented" at their summer shows in front of "guests including actor Hugh Dancy and tennis star Serena Williams", well, naturally theartsdesk on Vinyl wanted to run, vomiting, to the hills. However, this debut album is a witty affair, combining easy going songwriting with incongruous rock-outs, poetic oddments, raps and mentions of Noam Chomsky. There's some sort of hipster ponceyness going on here, but there's also definitely a talent glimmering among this assortment, available on double vinyl in gatefold.
The Warlocks Songs From the Pale Eclipse (Cleopatra): The Warlocks' moniker is a deliberate tribute to the 1960s (it was the Grateful Dead's original name), and their sound, earlier in their career, owed much to noisy garage outfits, along with a love of mantric drone-rock. Their latest album mingles these influences with the fluffier indie-pop songwriting found on their second album for Mute records, 2005's Surgery. Frontman Bobby Hecksher's quiet, fey voice channels Dan Treacy of the TV Personalities and a thousand wannabe-on-Creation Eighties indie bands, but behind him the sound-bed ranges from squalling to jangly, while usually retaining the ability to write a catchy song. If a potential listener wanted to get the feel via dropping the needle on one song, the trashabilly pop of "Only You" would do the trick. Comes in art/info inner sleeve.
Resina Resina (130701): The latest from Brighton's increasingly (and rightly) high profile modern classical label 130701. It's not one of their most approachable releases and it's not one that does well with casually dropping the needle down for a sample but, allow it time to bed into the mind and be digested, and it does have value. Resina is Polish cellist Karolina Rec who put the album together in her new hometown of Gdynia, by the sea, and while it's pretentious to say so, it's a piece of geographical textures rather than melodic highs and lows. Strange, experimental, somewhat lonely, and wound up with passing of nature, it's serious music that may be a platform for more approachable things to come.
Various La Torre: Volumen Uno (Hostal de la Torre): Hostal de la Torre, up in the Ibizan hills, a suitable distance from the bawdy, holiday-making mayhem of San Antonio, is where DJs Pete Gooding and Mark Barrott let their music play genial host to those who want their rave-ups to have an easy-going, Mediterranean quality rather than the bosh-bosh-bosh pupil-popped antics of the island's superclubs. This balmy selection, on four sides of vinyl in gatefold, contains music by Penguin Café Orchestra, Spooky, and a plethora of other global tuneage by artists most people (including me) have not heard of. Balearic has been fighting back lately – as in, the idea that Ibiza is about classy, sun-dappled, poolside eclecticism rather than Brits-on-the-narcs'n'BPMs – and La Torre: Volumen Uno aims for a suitably summery blissed-out feel.
St Paul & the Broken Bones Sea of Noise (LLC): There has been, of late, a miniature revival of southern soul - old school dixie-fried rhythm'n'blues with a 21st Century twist - as names such as Alabama Shakes, Michael Kiwanuka and Lake Street Dive bubble about. Alabama outfit St Paul & the Broken Bones can now be added to that list, fronted by the church-grounded gospel vocals of Paul Janeway. It's all very retro, of course, but they've captured the mood well with a decent set of songs that listeners to BBC Radios 6 and 2 must have been enjoying. Comes with gold-embossed artwork and inner sleeve of notes. Even if they're not your thing, I reckon they'd smash it live in concert.
Booka Shade Movements 10 (Blaufield Music): German club music perennials Booka Shade re-release their most popular work upon its tenth anniversary, replete with thoughtful – if hardly mind-blowing – remixes from Nils Frahm, andhim and Deetron (there are more on the enclosed download card, including Eats Everything). When the album first appeared it set the duo up as makers of techno that was warm and tuneful, as easy to listen to at home as at 3.00 AM in a strobe-harassed cellar. It still stands up as a touchstone release, albeit only really for those who have a long-standing devotion to this particular musical niche. And, in truth, those people will likely already have it. Comes on double vinyl in single sleeve, richly mastered.
We welcome any and all vinyl for review. Please hit thomash.green@theartsdesk.com for a postal address.
Music that knows how to party
Share this article