CD: Gareth Malone - A Great British Christmas |

reviews, news & interviews
CD: Gareth Malone - A Great British Christmas
CD: Gareth Malone - A Great British Christmas
Intriguingly cosmopolitan programme let down by bland arrangements
Saturday, 10 December 2016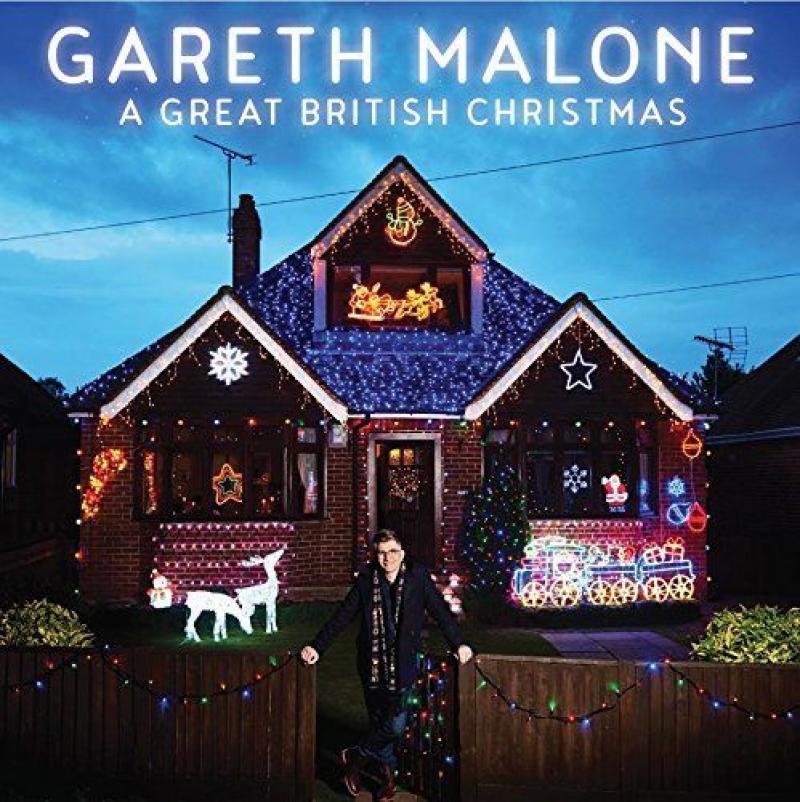 Home Malone
TV's Gareth Malone has been pounding the pavement from the Perranarworthal Handbell Ringers in Cornwall to the Brighouse and Rastrick Brass Band in West Yorkshire to curate a national expression of Christmas. Each group gets Malone's motivational treatment, and the result is a shiny bauble of an album, ideal for engaging a broad family taste.
Malone's "British" selection of songs has an admirably cosmopolitan slant, embracing nationality in the sense of adopted experience rather than origin. From "Silent Night", to the choral suite from the Disney hit Frozen, these pieces are part of many listeners' British Christmas experience, though not British in any stricter sense. There's an important message in the origin story of favourites such as "O Come All Ye Faithful", was probably written by English church musician John Francis Wade, though possibly in Catholic France as a call-to-arms for Stewart loyalists. For much of the 19th century it was known as the Portuguese hymn, for even more mysterious reasons. Above all, Malone's selection tells us, Christmas should unite the human flotsam distressed by the previous year's tribulations.
'Silent Night' is a bit of a croon, like a restaurant singer in a seaside resort
Arrangements are similarly multicultural. There are Indian backing vocals on Chris de Burgh's "A Spaceman Came Travelling"; some serious gospel jaw in the chorus of "O Holy Night"; a Garbarek-style saxophone on "My Lord Has Come", and steel pans in "Keeping the Dream Alive". These features, while perfectly pitched to annoy Christmas purists, are effective in a broader choral palette. The straighter arrangements are less convincing. "Silent Night" is a bit of a croon, like a restaurant singer in a seaside resort - a spectacularly ham-fisted stylistic mismatch. Malone contributes several pieces of his own, two of which, "Paradise Street", and "Restless", are rather tepid ballads.
I really wanted to like this album. Malone is working in a fine tradition of pro-am choral conducting. Time was that serious composers (such as Vaughan Williams at the Leith Hill Festival) involved themselves in popular amateur music-making. He's a bit like the nerdy brother of Jules Buckley: both understand the need for a classical chorus and orchestra to work in a popular idiom. Malone coaxes vivacious performances from his diverse forces yet, despite a fairly bold selection of songs, too many of the arrangements have a tinselly quality that works well enough at first, but feels a bit flimsy up close. While comparison with the chilly fenland crispness of Carols from King's isn't really fair, it's a shame the production has such a processed sheen, and so many of the arrangements wear their hearts on their sleeve, with little to discover from closer listening. According to the choirmaster's website, he aims to "unite the country through music". In this testy climate of Brexit, that's a challenge beyond even Malone's ample charms. For better or worse, both cosmopolitan and a little insipid, for this is Christmas music as heard by most people these days.
Too many arrangements have a tinselly quality that works well enough at first, but feels flimsy up close
rating
Share this article