The Choir: Gareth's Best in Britain, BBC Two |

reviews, news & interviews
The Choir: Gareth's Best in Britain, BBC Two
The Choir: Gareth's Best in Britain, BBC Two
Maestro Malone combs the British Isles for singers with soul and character
Wednesday, 02 November 2016
The tireless choirmaster with Mums in Durham
Got Soul! Honeybelles! Mums in Durham! Three shortlisted finalists from the north and Scotland. Along the way we – and Gareth Malone – were sung to by the Mancunian Rhythm of Life, not to mention Too Many Cooks in Inverness, and a septuagenarian all-male group from Malton kept in order by a retired schoolmistress, who had evolved into a disciplined conductor – and had a fit of the giggles when faced with Mr Malone.
Hundreds of choirs involving thousands of people applied to be considered by the choirmaster of the nation for the Best in Britain. Our Gareth is subject in the programme to scores of selfies taken by almost hysterically happy songstresses (all, by the way, impeccably groomed: the North is beautifully turned out compared to scruffy London). He is the orchestrator of music's GBBO; and many of the groups had baked him cakes, including one with pastry outlining his characteristic spectacles. This first hour instalment is but one of six, and it was as enthralling if not more so than GBBO, and still at home with the BBC. Gareth Malone's programmes are even more addictive than sugar.
Community choirs comprise all sorts. Gareth's Best in Britain provided nothing less than a survey of modern Britain, touching, informative and ultimately optimistic, the choirs a series of self-help exercises. And, presumably accidentally, it was a post-Brexit programme par excellence: Gareth was looking for, as he said, heart, flavour and passion as well as something about what it meant to be British. National pride was certainly stirred, and it was even more affecting that Got Soul (pictured below) was initiated in Edinburgh by Maryam, a lonely Iranian refugee, who started with eight singers and now has 300.
We are a singing nation, Gareth told us, and we had not even got to Wales. Gareth packed and travelled and travelled and travelled: by plane, train, bus and car and much walking on roads in the most beautiful scenery we have. There were occasional glimpses too of the exhausted Gareth in an anonymous hotel room: a subtle reminder that he wasn't selling any old commodity, but hope. The most touching was the Mancunian group of cancer patients, some with terminal illness; in that Rhythm of Life group, which included medical staff too, a terribly ill mother was singing with her caring daughter. Apologies, but perhaps for obvious reasons they did not make the final selection.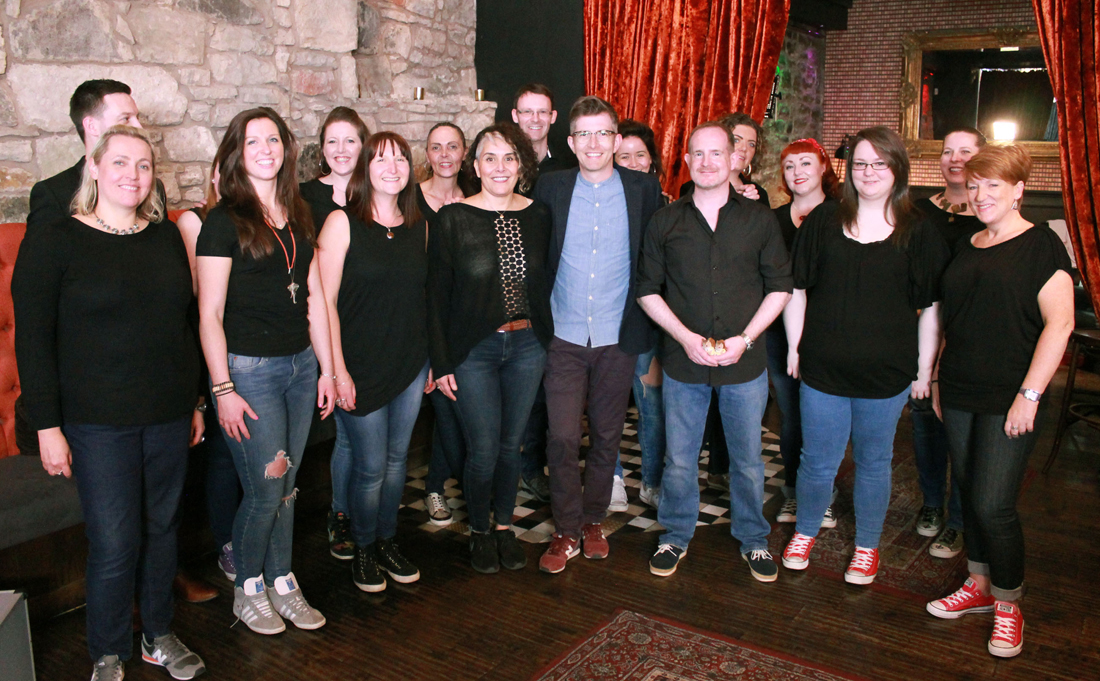 The first programme was strong on singing as a panacea (and it is) for social isolation, but short on grittiness as the beauties of Scotland and Yorkshire rolled out before us. The first half was traversing the territory; the second training up the chosen choir, Mums in Durham, for a public performance on their own home ground, which turned out to be the Bearpark Community Centre, built decades ago for the miners who are no longer there. However attractive both village and landscape, we were in a blighted area, the tragic history of the coal-mining industry hanging over all.
Mums in Durham came out of a mother and baby group which met to sing. It was started just over a year ago, self-chosen from a Facegroup of over 10,000 locals. Gareth made it a personal crusade to inject self-esteem and confidence into the eight singers. Their personal stories came out, like that of Rachel: as a rare mixed-race child in the area, she was overweight when young and was fearful of being labelled the fat black kid, so became the class comic. Their jobs included, for example, Louise, currently a playground supervisor, and mother to a four-year-old miracle little boy, having had a history of miscarriages (pictured below, Rhythm of Life).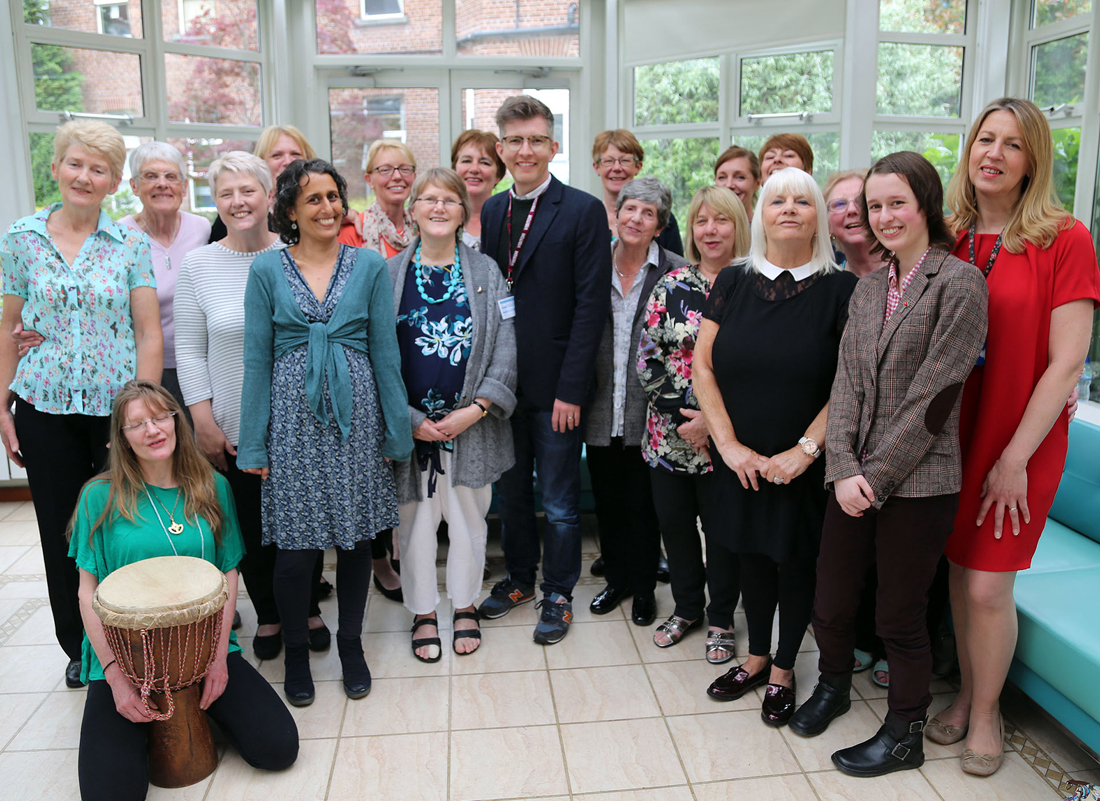 Gareth had chosen the least experienced, newest group, who had never performed in public. Why? The intriguing element in the whole documentary was the ever more apparent steely tenacity on the part of Britain's choirmaster. What Gareth was always looking for was a group where he could make a difference – hence he did not choose Got Soul, as they were well on their way.
Gareth's brutal yet caring frankness saved the process from too much gush and sentimentality, although the participants certainly cried a lot; as did, one suspects, many in the nation's living rooms. And the viewers also got to train themselves as critics: well, who would you have chosen? Totally inexperienced Mums in Durham (Gareth said) had a sound that was pretty, even beautiful, honest and real, as well as their north-eastern toughness as people. But they lacked confidence, and his fear was simply that they would crack in performance. He was tough with them about the work they had to put in.
And yes, in the Bearpark Community Centre it was alright in the afternoon, with a rapt audience of 200 family, friends and locals. And a song about – yes, you guessed, the empowerment of women. The huge production team put together a seamless and complex programme, the logistics almost unimaginable, and every moment, cheesy or not, was more than worth it. Make time on Tuesdays. Next week it is the Midlands – and Wales.
Every moment, cheesy or not, was more than worth it. Make time on Tuesdays
rating
Share this article