DVD/Blu-ray: The Glass Shield |

reviews, news & interviews
DVD/Blu-ray: The Glass Shield
DVD/Blu-ray: The Glass Shield
Reissue of underrated 1994 portrait of police corruption and racism in Los Angeles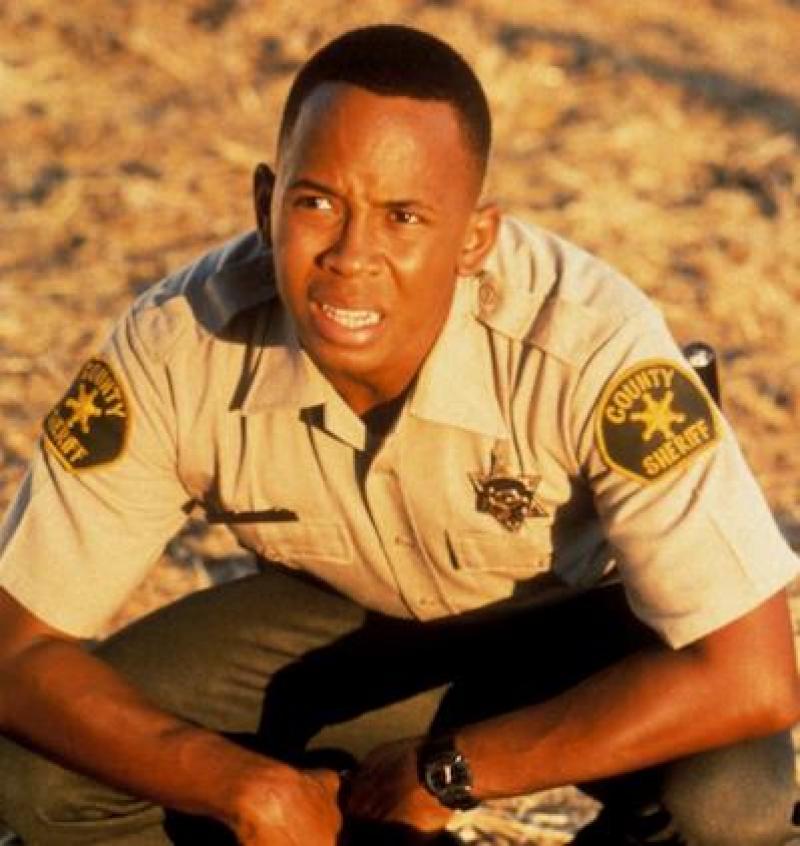 Fresh-faced Michael Boatman as rookie cop JJ Johnson
Charles Burnett is one of the neglected pioneers of African-American film-making. He first won attention back in 1978 with his poetic, powerful debut film, Killer of Sheep. Acclaimed by critics and respected by his fellow directors, Burnett has always struggled to get his scripts on screen, focusing as they do on the reality of black American lives.
The Glass Shield, made in 1994, was his best-funded movie and doubtless the film's producers thought their investment would pay off if they highlighted rapper Ice Cube's name (he's a minor character) and sold it as a racy cop drama off the back of the Rodney King riots. It's actually a bildungsroman, with naïve, middle-class JJ Johnson (Michael Boatman, main picture), eager to be a cop and "do right" fighting crime. Initially, he turns a blind eye to the racism rife in the police department he's assigned to in LA because he's so eager to fit in. JJ suffers for his original complicity as his white colleagues use it to stitch up a black man for a murder he did not commit.
Based on a true story from the 1970s, The Glass Shield is dialogue-heavy and light on the exterior action scenes expected in a policier. But the camerawork – both lighting and framing – is stylish, and the cast of white baddies (including Elliott Gould, M Emmet Walsh and Michael Ironside) impressive. Made long before Crash won its Oscars, or the TV series The Wire and The Shield exposed endemic corruption and racism in the American police force, Burnett tackled those subjects head on. At times the acting doesn't do justice to the material (Lori Petty is miscast as the sole female officer, here confronting not just misogyny but anti-Semitism) and Burnett perhaps aims at too many targets for one film, but The Glass Shield is still fascinating and very watchable.
This BFI re-release features the alternative ending insisted up on by its commercially-minded producers (the Weinstein brothers) and a newly filmed interview with the diffident, modest Burnett. He describes the film's production history and his stop-start career since it was made. While it's good to see him and he draws excellent parallels between The Glass Shield and the current Black Lives Matter campaign, the interview could have done with better editing and greater use of contextualising illustrations to be an effective stand-alone.
The camerawork - both lighting and framing - is stylish, and the cast of white baddies impressive
rating
Share this article