Line of Duty, Series 4 review – 'the tension rocketed to brain-jangling red alert' |

reviews, news & interviews
Line of Duty, Series 4 review – 'the tension rocketed to brain-jangling red alert'
Line of Duty, Series 4 review – 'the tension rocketed to brain-jangling red alert'
Jed Mercurio takes us back to the murky shadowland of police corruption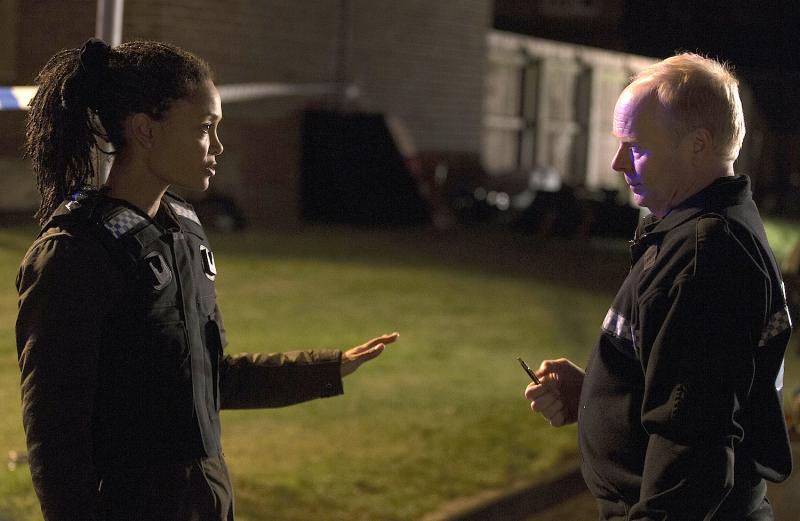 Something untoward? DCI Roz Huntley (Thandie Newton) and Tim Ifield (Jason Watkins)
Now promoted to the exhilarating landscapes of BBC One as a reward for previous good behaviour, Line of Duty set off at a scorching pace into the murky shadowland where crime, punishment, ambition and corruption mingle treacherousl
y. Stretching back to Lennie James's DCI Gates in the first series, the show has a great tradition of hiring guest stars and then treating them very badly indeed. For this fourth season, it's Thandie Newton as DCI Roz Huntley, who's been looking for a breakthrough in an ongoing investigation called Operation Trapdoor.
So far this has encompassed one dead woman and another one missing without trace. Thus when a new female victim was abducted and driven off in the boot of a car by a man – we're pretty sure it's a man, but strange things can happen in this show – in a black balaclava, the cops were praying that this would help them blow the case wide open. When they rescued the abductee from a house (shortly after an explosion set the place ablaze), then discovered a collection of items belonging to all three victims at the same address, the constabulary were pretty confident they'd found their killer. No matter that it turned out to be the rather pathetic Michael Farmer (Scott Reid), a dazed-looking young man previously diagnosed with learning difficulties.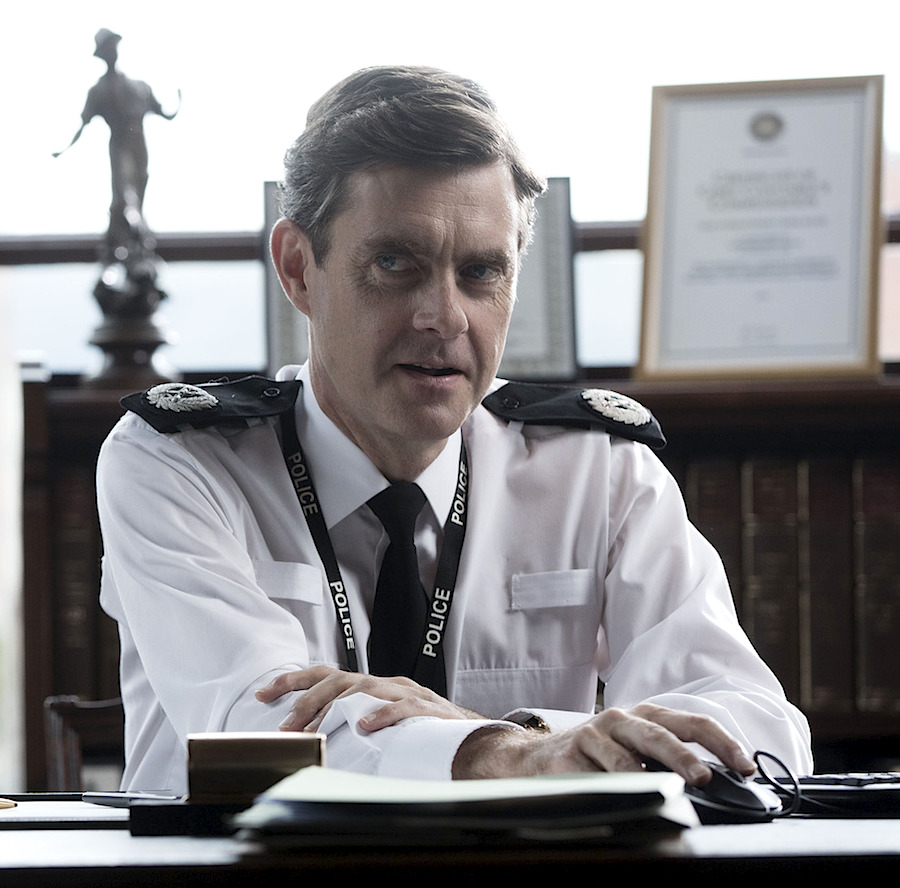 Was it, perhaps, just a little too tidy? Besides, this was only the first episode of six, so, knowing the devious mind of creator/director Jed Mercurio, any conclusions reached today will be ancient history by the time we arrive at season's end. However, these concerns didn't enter the mind of Assistant Chief Constable Derek Hilton, who wants results and would love to get rid of the "Assistant" part of his title. He's worried that "they've been killing us on Twitter" because of the stalled investigation. Played with tremendous shiftiness by Paul Higgins (above), Hilton is the David Brent of senior police officers, desperate for self-advancement while frantically eager to avoid contact with anything that might contaminate his career prospects.
Thus, while delighted that Roz Huntley had provided him with politically priceless ammunition, he was also careful to keep her in her place by reminding her that she owed him. He had generously not left her on the scrapheap to which her long maternity leave might have confined her, but had displayed confidence in her abilities. But obviously (went the unspoken subtext) he'd be happy to throw her overboard if it would further his ambitions. "I have every confidence in you," he warned.
Amid the celebrations of her team of officers, Roz, from whom a little triumphalism would have been excusable, looked merely queasy. Back at home, her husband found her sitting on the bed, gazing blankly into the distance. She kept checking her phone, reading a text message from forensics specialist Tim Ifield (Jason Watkins), who claimed to have discovered discrepancies in the evidence.
Ifield is a pompous know-all who resents Roz's condescending attitude towards him, but's been raising some telling points. He's so convinced that Roz is a wrong 'un that he has contacted DS Steve Arnott (Martin Compston, pictured above with Vicky McClure) of the AC-12 anti-corruption team. After an uncomfortable lunch with Hilton, AC-12's boss Ted Hastings (Adrian Dunbar) has concluded that there may be something untoward going on, and has launched his ever-competitive investigators Arnott and DS Kate Fleming into action.
And, after the programme's alarming final scene, we know Ted is right. Out of nowhere, the tempo suddenly rocketed from quietly-creeping tension to brain-jangling red alert. But at least it seems that Roz Huntley will make it past episode one, which couldn't be said for Daniel Mays's Sgt Waldron in series three.