CD: Bob Dylan - Triplicate |

reviews, news & interviews
CD: Bob Dylan - Triplicate
CD: Bob Dylan - Triplicate
Meta-nostalgia: Dylan longs for songs of longing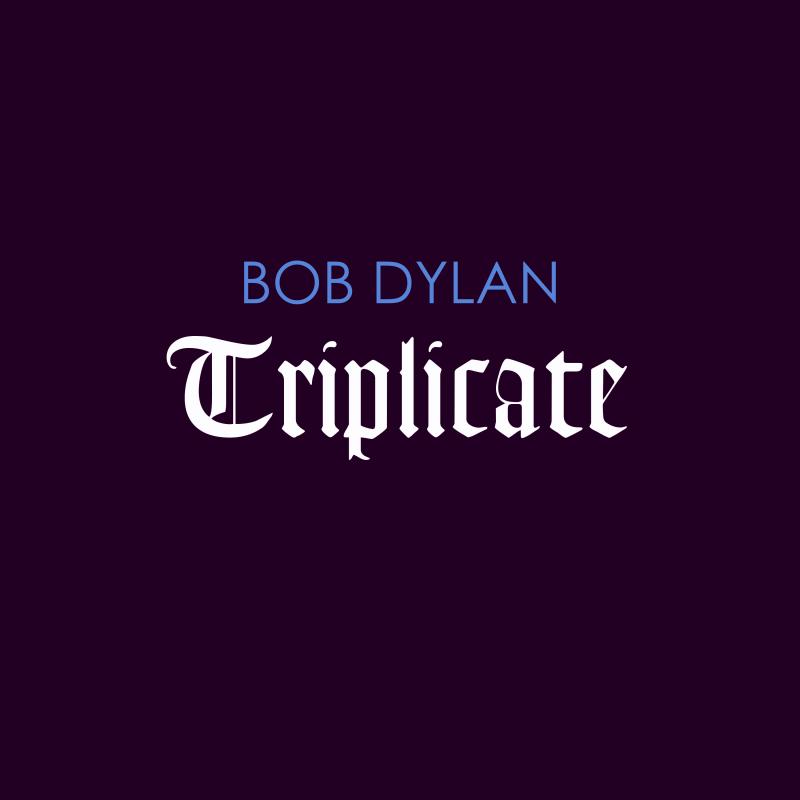 Oldies typeface for classic song collection
The baby-boomers, we are told, postpone thoughts of mortality, workaholically keeping the image of the grim reaper at bay. The rock'n'rollers among them keep the teen spirit flowing, rebellious to the last, even though they are now the elders of the tribe, often stuck in old postures of revolt.
Bob Dylan still rocks when playing live, but, no longer angry at the world, his heart is fixed on oldies' music, as he meanders melancholically through the great American songbook: he is now on his fourth album (if you count the seasonal outing Christmas in the Heart from 2009) dedicated to songs made famous by Frank Sinatra, and other three-minute masterpieces he heard and loved in his tender youth.
Apart from a handful of up-tempo tracks this is a mournful album
Triplicate is the first multi-album of studio material that Dylan has released since Blonde on Blonde (1966), the revolutionary culmination of his early genius: an album that spanned surrealist vision and dionysiac rock passion, with roots in the blues as well as in much softer country. He has left all of that behind, with three CDs' worth of mostly ballads, almost funereally slow, awash with the spacey and honeyed tones of the pedal steel guitar, a very atmospheric palette of sounds, but over-used, as it was tending to become in his previous two albums.
Frank Sinatra, the almost perverse inspiration for Dylan's "late period", provided a voice for post-war America, music for cheek-to-cheek romance in the moonlight, and languorous alcohol-soaked petting on the couch. It was sentimental but not syrupy, the essence of a kind of romanticism that played against the hard-nosed angst of the early Cold War years. The longing was directed towards a golden future of eternal love and happy ends. With Dylan, the same material is infinitely darker, a kind of meta-yearning, as he reaches back nostalgically, from the hard-nosed madness of contemporary America to a time remembered as more innocent: a different kind of longing, which can now only be conjured in almost grim retrospect.
Apart from a handful of up-tempo tracks, not least a rollicking "Day In and Day Out", this is a mournful album, almost too much so – in stark contrast to the gallows humour displayed by Leonard Cohen in his valedictory album You Want It Darker. It is well worth going back to the Sinatra originals to relish the warmth and charm of his voice and phrasing. We live in harder times now, and the bright future promised when these beautiful songs were first recorded now seems a sad illusion. As ever, Dylan holds a mirror to his times, and this, for all the lush arrangements along with the tranquilising and almost soporific feel of tastefully played guitars, is a somber evocation of an irrevocably lost world.