CD: Kasai Allstars & Orchestre Symphonique Kimbanguiste - Around Félicité |

reviews, news & interviews
CD: Kasai Allstars & Orchestre Symphonique Kimbanguiste - Around Félicité
CD: Kasai Allstars & Orchestre Symphonique Kimbanguiste - Around Félicité
A film soundtrack of extreme contrasts from the Congolese collective and company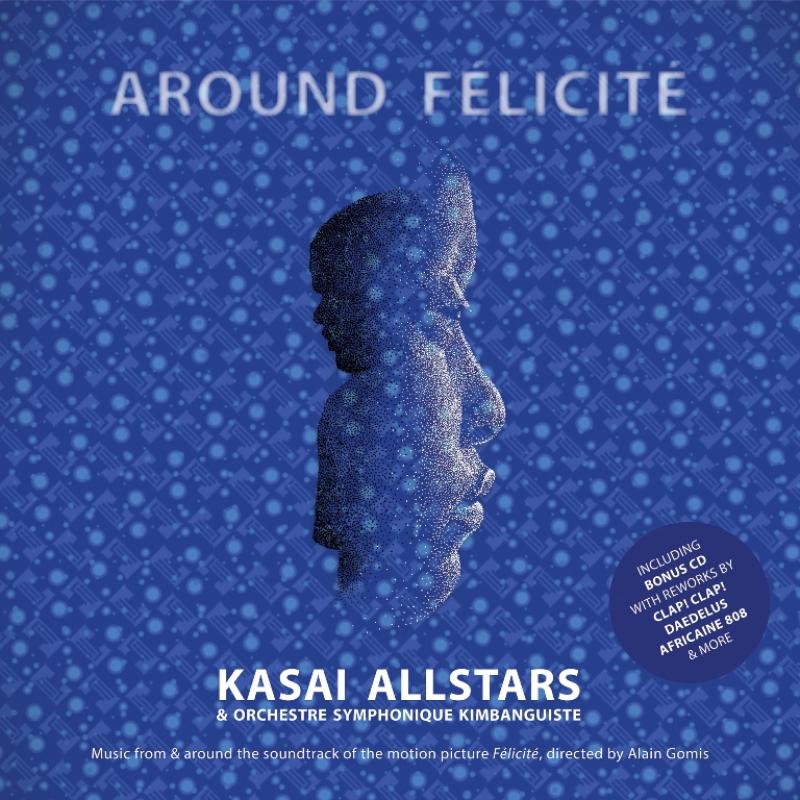 The seductive, transportive sound of thumb pianos and guitars
This is a bit of a curiosity. Kasai Allstars were bought to our attention by producer Vincent Kenis almost a decade ago, after he'd had great success with those masters of the amplified thumb piano cacophony, Konono 1.
Though the Allstars also have a fondness for
thumb pianos
(
likembe
) played through cranky
homemade amps
, their music has more space and melodic content and utilises a greater variety of instruments. In fact, listening to them is such a seductive, transportive experience that it comes as a surprise when, three edgy, buzzy, trancy songs in, a
classical vocal choir
imposes its exalted stillness on proceedings, as if I've sat on the remote and jumped from CD to Radio 3.
This turns out to be the Orchestre Symphonique Kimbanguiste and the explanation for their appearance is that this is a soundtrack album. But actually the three strings and choir tracks evenly spaced through the album work very well – a kind of sublime calm after a storm of percussion and guitars that makes it easier to appreciate the beauty of these two very different forms.
However, a second CD of remixes is more of a mixed blessing. As ever, the producers who triumph are the ones who have listened sensitively to their source material and found ways to enhance, strip back or move the focus without destroying the core DNA of the music. But sadly the producers who simply impose their signature sound, miss the point completely and make this disc a struggle.
For example, Daedelus's drowning of "Drowning Goat" retains next to nothing of the original track as it charges off down its own drum-and-bass blind alley. In fact it might as well be a different song altogether. But don't let these aberrations put you off. Disc 1 is yet another fine record by the Congolese collective that should make you intrigued to see the film it derives its title from (and surely there is no greater complement you can pay a movie soundtrack).
Another fine record by the Congolese collective that should make you intrigued to see the film it derives its title from
rating
Explore topics
Share this article