Reissue CDs Weekly: Honeybeat |

reviews, news & interviews
Reissue CDs Weekly: Honeybeat
Reissue CDs Weekly: Honeybeat
No-filler celebration of Sixties girl-pop is a thrilling ride
The impactful Glories. Their "No News" is amongst the gems collected on 'Honeybeat'
Compilations of Sixties girl group or girl-pop sides are innumerable but Honeybeat: Groovy 60s Girl-Pop is promoted on the basis of the rarity of what's collected. The 19 tracks include The Pussaycats "The Rider", the A-side of a 1965 single: originals sell for upwards of £100.
The track has been
reissued
before though, on the 1990s grey-area album
Girls in the Garage Volume 7
. Until now, it's never been legitimately comped.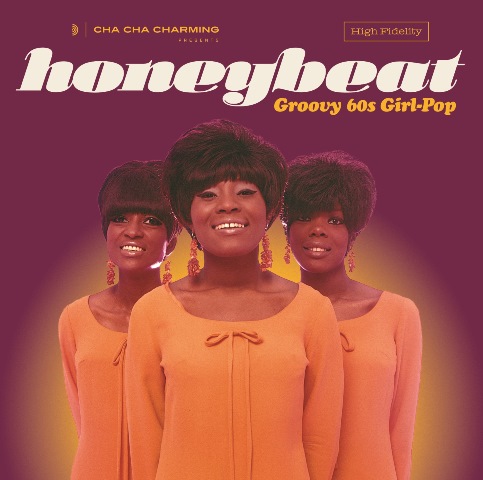 Honeybeat's opening cut is The What Four's essential and wild 1966 pounder "I'm Gonna Destroy That Boy". A good-shape first-press of the 45 sells for around £150. The track also featured on Girls in the Garage Volume 5 and the legitimate 2005 Rhino box set One Kiss Can Lead To Another. More recently, it became the title track and track one of the Ace label's 2009 collection Destroy That Boy! More Girls With Guitars.
This is not to say that Honeybeat is an exercise in recycling, more that the well it draws from lacks infinite depths and that the use of the word rarity here is about the original releases. Nonetheless, the final track is future Cookies member Dorothy Jones' magical, moody, string-infused aural swoon "Talk That Sweet Talk". Until the release of Honeybeat, this 1961-recorded performance of a Shirelles-esque Goffin & King song was unissued. It had lain, unheard, in a tape vault.
Honeybeat is not about defining a musical style. Instead, it is about celebrating great records whatever their sound. There is no filler. Back, then, to The Pussycats (pictured left, © Sony Music Archives). On "The Rider" they sing of riding with the rebel. His hair is black. As their lyrics and look suggest, they were consciously fashioned as Shangri-Las types and "The Rider" evokes their inspiration's spectacles-in-sound. But The Pussycats were not tough, didn't quite sound like who they were modelled on and have their own, more direct, flavour.
Track 11, The Glories' "No News", is equally impactful. Previously uncomped, this 1968 top side is a superb Supremes knock-off coming across as a hit that never was. Also Motown-slanted, Nichelle Nichols' bluesy "Why Don't You do Right?" demonstrates that had she not been cast as Star Trek's Lieutenant Uhura, a career in music would have been just as successful. Similarly, Skeeter Davis is heard on Honeybeat taking a different tack to what she was most well-known for. She was through-and-through Nashville country, but the 1963 single "I Can't Stay Mad at You" – another Goffin & King song – is early Sixties, shoop-shoop girl-pop at its best.
A case for Honeybeat as a brilliant listen hardly needs making but head for Sandi Sheldon's Van McCoy-written, arranged and produced "Baby Your Mine", one of the Sixties most dramatic, elegant and lush ballads. For this alone, Honeybeat is a must.
Nichelle Nichols' 'Why Don't You do Right?' demonstrates that had she not been cast as 'Star Trek's' Lieutenant Uhura, a career in music would have been just as successful
Explore topics
Share this article