Reissue CDs Weekly: Alice Coltrane |

reviews, news & interviews
Reissue CDs Weekly: Alice Coltrane
Reissue CDs Weekly: Alice Coltrane
Startling, essential collection of previously obscure music recorded at a California ashram
Alice Coltrane, pictured at the Sai Anantam Ashram
A strong candidate for reissue of the year, World Spirituality Classics, Volume 1: The Ecstatic Music of Alice Coltrane Turiyasangitananda is a rarity amongst archive collections as it does what is always hoped for but seldom accomplished. A new story is told, the music is unfamiliar but wonderful, and it has been put together conscientiously.
The Ecstatic Music of Alice Coltrane Turiyasangitananda collects tracks – eight on the CD edition, 10 on the vinyl set – recorded between 1987 and 1995 which initially had limited circulation. The original releases drawn from were issued by the Avatar Book Institute: a division of California's Vedantic Center, based at the Sai Anantam Ashram which Coltrane (1937–2007: her husband, John Coltrane, died in 1967) established in the first half of the 1980s.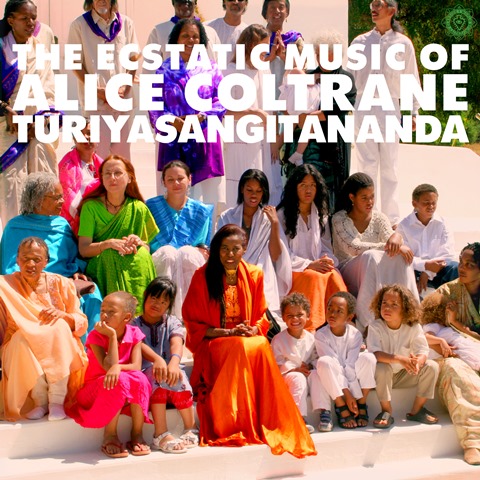 She was a unique composer/musician with a string of more easily available recordings behind her. Albums for the Impulse! and Warner Bros labels such as 1971's Universal Consciousness and 1977's Transcendence attested to her spirituality and uncategorisably fused be-bop, free jazz, gospel music, what became known as new age music and Eastern-inspired modality. Musicians as disparate as Sunn O))) and Paul Weller have paid tribute to her.
Consequently, the appearance of a collection of barely heard tracks recorded while her public profile was (relatively) low is important. Significantly, what is heard is unlike anything else she issued previously. As the words "Ecstatic Music" in the title make clear, what's collected is devotional and not aimed a conventional audience. Nonetheless, within the opening seconds of the first track "Om Rama" this extraordinary music firmly makes its case with a glorious beauty and power.
Her signature instruments were traditional keyboards (organ: including the Wurlitzer; piano: including the electric Fender Rhodes) and the harp. At the Sai Anantam Ashram she acquired the analogue Oberheim OB8 synthesizer, on which she created string-like swells and seamlessly swooped through the scale. She also had an organ and like-minded collaborators who contributed flute, percussion, solo vocal, strings and gathered as a massed chorale. Amongst them was Panduranga Henderson who, as John Henderson, had sung with Ray Charles. Making music fully defined by the world within which she lived, Coltrane also sang for the first time. It must be stressed that this is not amateur, lo-fi material but precisely arranged, fully produced and lush recordings which could have been tracked in a professional studio.
Paying no heed to the outside world generated a music lacking spatial and temporal reference points. Heard cold, it is impossible to judge where and when this music is from. Rhythm beds the bulk of tracks and intertwines with modal, circular Sanskrit chanting. Organ and synthesiser (the harp is played on one track) are colour. Each composition builds, layer upon layer, from one climax to another like a series of ecstatic waves breaking. Ragas are an influence. There is also gospel call and response. The percussion, especially on "Om Rama", brings to mind that of Jamaica's Nyabinghi rasta.
That this is a music beyond time and place is stressed by the astonishing "Journey to Satchidananda", a keyboard-focused composition so intense that with barely any recasting it could snugly fit – regardless of the language employed by vocalist by Sai Ram Iyer – onto the similarly affecting and transcendent 21st-century albums of Anna von Hausswolff and Susanne Sundfør.
Three cassettes and a CD are drawn from. Bootlegs of two have appeared over the past decade on CD and vinyl. The original master tapes are the source here. "Rama Katha" is selected from Turiya Sings (cassette, 1982); "Er Ra", "Hari Narayan", "Keshnava Murahara", "Om Shanti Divine" and "Rama Rama" are from Divine Songs (cassette, 1987: pictured above left); "Krishna Japaye" and "Om Rama" are from Infinite Chants (cassette, 1990); "Journey to Satchidananda" is from Glorious Chants (CD, 1995). It is not made clear where and when "Rama Guru" originally appeared as a track with this title appeared on Divine Songs and Infinite Chants. World Spirituality Classics, Volume 1: The Ecstatic Music of Alice Coltrane Turiyasangitananda is copiously annotated and endorsed by Coltrane's family.
Get this. It is very special.
This is a music beyond time and place
Share this article