King Charles III, BBC Two review - royal crisis makes thrilling drama |

reviews, news & interviews
King Charles III, BBC Two review - royal crisis makes thrilling drama
King Charles III, BBC Two review - royal crisis makes thrilling drama
Palace intrigue takes a giant leap from stage to television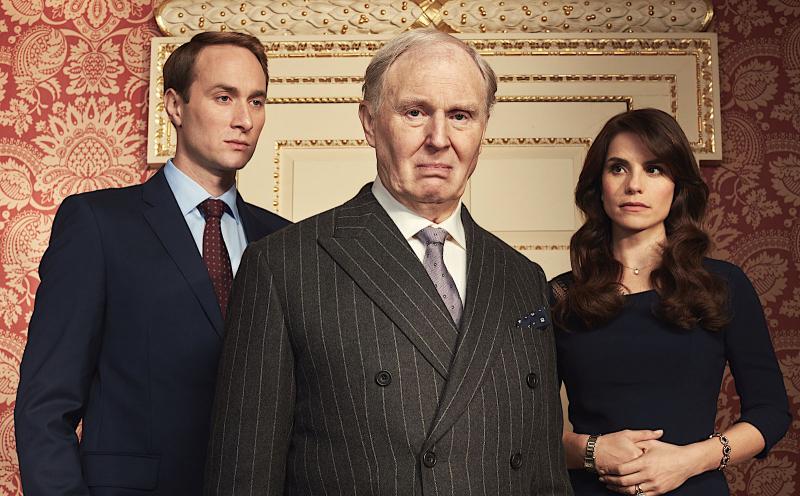 CBE anyone? Oliver Chris, Tim Pigott-Smith and Charlotte Riley keep it royal
Actor Oliver Chris, who plays William in Mike Bartlett's ingeniously-crafted play about the monarchy, was doing some pre-transmission fire-fighting by going round telling interviewers he couldn't see what anybody (eg the Daily Mail) could find to get upset about. Why would they?
King Charles III
only depicts the ghost of Diana speaking with forked tongue, a
political
and constitutional crisis, and an internal
putsch
within the Royal Family. There's even a jibe about Harry's paternity. And all this after having buried the Queen.
To be sure, the piece has already enjoyed a lavishly-acclaimed run onstage, though even there certain actors apparently declined to get involved for fear of being right royally blacklisted. But things change when you put them on the telly, available to a potentially vast audience (even on BBC Two) that hasn't opted to fork out for a night at the theatre, where all those revolutionaries and anarchists hang out. It would surely be naive to imagine that feather-ruffling wasn't one of Bartlett's objectives.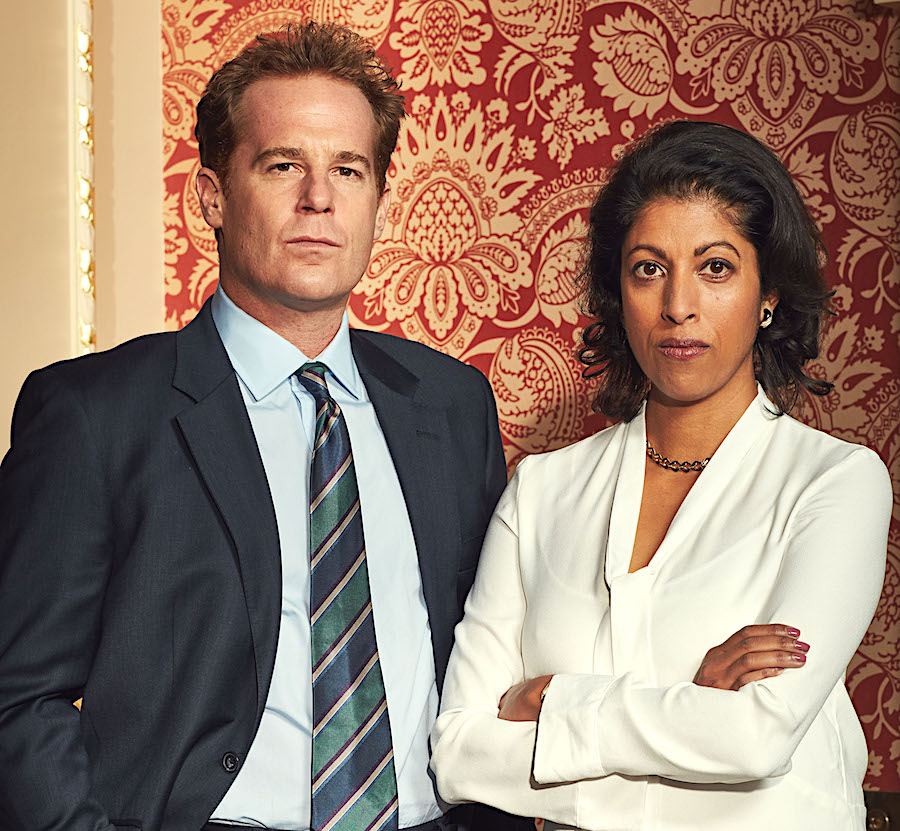 But never mind all that. What matters is that King Charles III is a taut, fast-moving drama that manages to be a political thriller, a human drama, and an incisive critique of Britain's curiously vaporous arrangement between the monarchy and the elected government. It also gave Tim Pigott-Smith one of his most memorable roles, and he inhabited the title character here with a sureness of touch and command of nuance that verged on the supernatural.
Resisting any urge to do a mere impersonation or caricature of Charles, Pigott-Smith created a vivid and plausible character who only occasionally happened to ring an unmistakeably Charles-like bell – perhaps a sideways pull of the mouth, or a miniscule vocal inflection. Bartlett's writing also skewers something we feel we know about him, that he fears he's a man out of time whom history has passed by. He had a little soliloquy about how much safer it is merely to be seen to have potential, rather than to risk failure by subjecting it to empirical proof. His decision to put his authority to the test by refusing to sign a bill curbing press freedom – despite having suffered fearful batterings from that same press – looked like a show of strength, but proved to be a classic example of picking the wrong battle to fight.
Even so, this Charles's notion of the historic value of monarchy and the mystical inheritance of the sovereign was touching because he so sincerely believed it, even while the sands of time were systematically upending the landscape all around him. Bartlett's decision to cast the piece in Shakespearean iambic pentameter was astonishingly effective, cloaking Charles in all manner of echoes from the Bard. Having spectacularly arrived at Westminster in full royal panoply and dissolved parliament, he told MPs what he thought of them: "Unlike you all I'm born and raised to rule… like an Albion oak I'm sown in British soil..." Shades of Richard II's "we were not born to sue, but to command", or John of Gaunt's "sceptr'd isle" speech.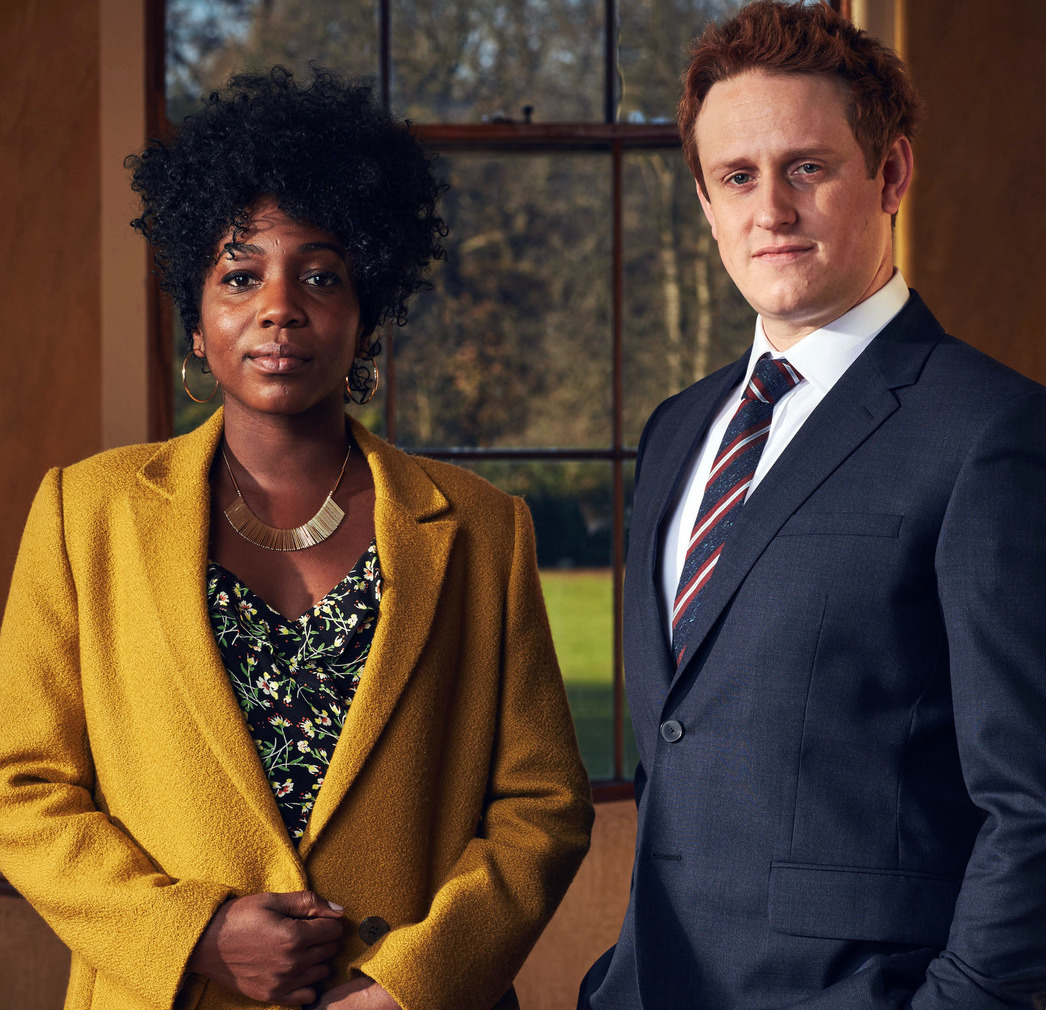 Under Rupert Goold's direction, the cast meshed around Charles with practised expertise. Adam James was unpleasantly plausible as Prime Minister Tristan Evans (pictured above right with Priyanga Burford as Leader of the Opposition), hiding petulant ambition under a very thin coating of charm, though Margot Leicester's Camilla seemed somehow to have got entangled with the Queen Mother. But the physical resemblances in the main roles – Chris as William, Richard Goulding as Harry and Charlotte Riley as Kate Middleton – lent the piece a hypnotic air of existing in a mysterious parallel reality, with familiar reverberations. We saw Kate yielding to her inner Lady Macbeth ("I ask no less than power to achieve my will in fair exchange for total service to the state"), while the seemingly loyal offspring suddenly sprang a trap which re-cast King Charles as Lear. Harry's rejection of his girlfriend Jess (Tamara Lawrance, pictured above left with Goulding), who's black, from a council estate and probably a socialist, was like a variant of the newly-crowned Henry V telling Falstaff to take a hike.
Actually Bartlett's Harry was his least persuasive creation, the one area where the writing lapsed into flimsy pastiche. Also, the fact that this TV version needed substantial cuts to make it fit the slot seemed to have caused a few pacing issues, with the balance of power changing too abruptly and the denouement suddenly hurtling in amid a screeching of brakes. Nonetheless, it was thrilling viewing.