CD: Shitkid - Fish |

reviews, news & interviews
CD: Shitkid - Fish
CD: Shitkid - Fish
Imaginative, punk-tinted, strange-pop from Sweden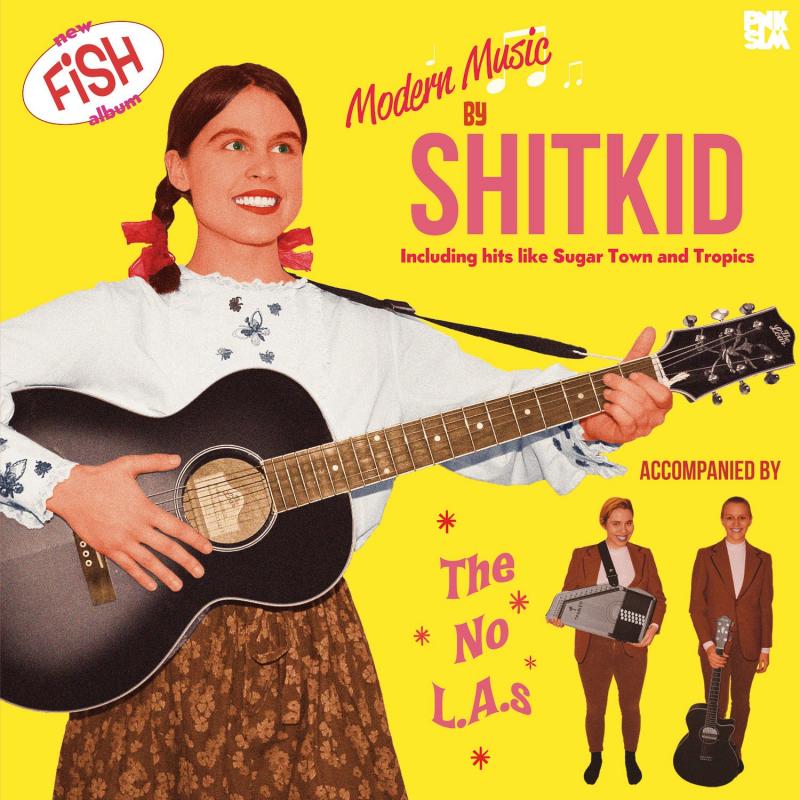 Good clean fun
Finally, a new band that lives up to a fine name and great cover art. Then again, Shitkid do a whole lot more than that. Their music sounds like the antithesis of contemporary chart-pop, which is refreshing, but even better, also doesn't do the usual things artists do when they want to prove, absolutely, that they're anti all that stuff. Shitkid is 24-year-old Åsa Söderqvist from Gothenberg, Sweden, and most of this album sounds like it was recorded down the bottom of a well, but in the best possible way.
Söderqvist's M.O. is a punk-bored, sometimes cutesy, always teen-like, dry-as-the-Gobi Desert delivery, laying out matter-of-fact, conceptually isolated lyrics (eg, "Drive fast, that's it, that's immortality/I know, I'm wrong, and if I fall off I would die alone/And then again I'm happy with no helmet on/And he is behind, we're on two motorbikes"). All this over an uber-primitive drum machine, occasional synth stabs and, more often, fantastic, sleazy Cramps-like guitar riffs, the whole thing sounding, apart from the lyrics, as if it's been filtered through a musty old mattress.
Somehow, given how pared back the music is, the sonic muffle curiously allows moments that do shine to jump out in a really effective and original way. There's a drugginess to it too, an opiated, downer-ville edge, even as far as the singing occasionally slurring like a gouching junkie. It adds to the otherness on tunes such as the nodding-out "Tropics" and the demented "On a Saturday Night at Home" which appears to be about Söderqvist's bravery at facing "shiny, shiny" daylight ("It would have scared them, sure, to see what I have seen").
There's so much on offer here: the child-like, horror filmic psyche-out that is "Likagurl"; the unexpectedly amped up vocals firin' into angst-ridden possessiveness on "Alright"; the uncategorisable synth slowie "Getting Mad"; every song's worth investigating. The dictionary definition of the word "uncanny" is "strange or mysterious, especially in an unsettling way" and Fish is a brilliantly uncanny album, a feast of difference, and certainly one of the most intriguing, exciting albums to appear this year.
Overleaf: Watch the video for "Tropics" by Shitkid