CD: Moon Diagrams - Lifetime of Love |

reviews, news & interviews
CD: Moon Diagrams - Lifetime of Love
CD: Moon Diagrams - Lifetime of Love
The Deerhunter drummer impresses with an assured and personal debut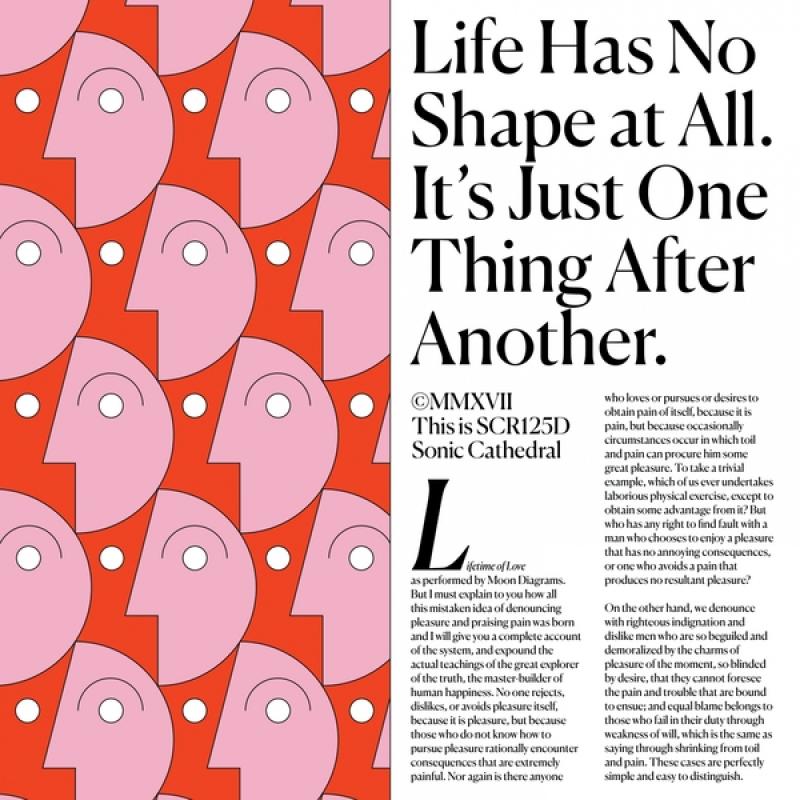 "A surprisingly assured debut"
Those coming to Lifetime of Love expecting something – anything – approaching Moses Archuleta's day job in Deerhunter will find those expectations confounded. With his Moon Diagrams solo project, Archuleta has presented us with a sonic sketchbook of ideas that range from ambient, hymnlike refrains to hypnotic house grooves and epic experimentalism.
Where Lifetime of Love does share ground with Deerhunter is in its deeply personal feel and its genesis in personal strife. Written over a 10-year period that saw the breakdown of Archuleta's marriage and a self-imposed exile from friends and family as he sought inspiration from various substances, there is, one feels, a real danger that the album could end up being little more than a cathartic curiosity.
Archuleta, however, has both the musicality and skill to tie the disparate elements of this release together. Bearing in mind his approach – using only instruments that were available to him, and samples from charity-shop purchases picked at random – this is a collection that boasts an impressive coherence. The transition between opener "Playground"'s canticle rise and fall and the Peaking Lights-esque eponymous follow-up is a case in point. However, though much of the continuum feels reflective, downbeat, even downright sombre at times, there are uplifting moments of unbridled joy. "Moon Diagrams"'s ending echo of Madonna's "Holiday" is one such instance – and surely too close to be unwitting, while "Blue Ring" has hints of exotica peeping out amid the dense layered sound. It's like Hype Williams high on happy rather than weed.
"Nightmoves" while sharing tonal DNA with what's gone before, wouldn't sound out of place on Prescription, Chez Damier and Ron Trent's deep house label, and 14-minute epic "The Ghost and the Host" is a beautifully balanced piece of timeless techno. Both work as part of the whole due to a deft balance of individual parts that results in structures holding even when repetition stretches them close to snapping point.
In fact the only truly jolting moment is the pure pop of album closer "End of Heartache", which positively bounces around, full of staccato guitar and second wind. It might be an unexpected finish to what has gone before, but it's a very welcome happy ending to a surprisingly assured debut.
Though much of this feels reflective, downbeat, even sombre at times, there are uplifting moments of unbridled joy
rating
Share this article