Fred Vargas: The Accordionist review - intriguing Gallic sleuthing yarn |

reviews, news & interviews
Fred Vargas: The Accordionist review - intriguing Gallic sleuthing yarn
Fred Vargas: The Accordionist review - intriguing Gallic sleuthing yarn
The latest in 'The Three Evangelists' series is as quirky as ever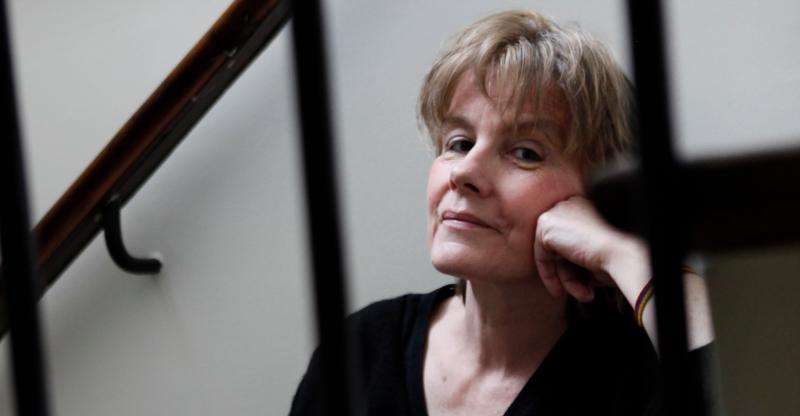 Fred Vargas: 'exquisitely idiomatic and aphoristic prose'
The two haunting series of crime novels by Fred Vargas, the writing pseudonym of a French archaeologist and historian, have acquired a worldwide following: quirky, idiosyncratic, eccentric and beautifully written, they are highly individual and,
for some perhaps, an acquired taste. But once hooked, you cannot help but follow through. The first series – eight novels translated into English so far – has the Paris-based Inspector Adamsberg as its chief protagonist, and contains, perhaps not for purists, elements which go well beyond the intuitive and towards the borders of the paranormal and supernatural.
The second, peopled with five principal male characters, comes with the title "The Three Evangelists" (The Accordionist is the third volume in the series). This is the nickname for three men in their forties who live, each on his own floor – their accommodation arranged chronologically according to their scholarly specialities – in a Paris dwelling known as the doss house. Mathias (Matthew) is into prehistory, piecing together flint weapons thousands of years old, in the basement. Marc (Mark) is obsessed with medieval history and land records, and has recently taken to earning money as a housekeeper who brings ironing home.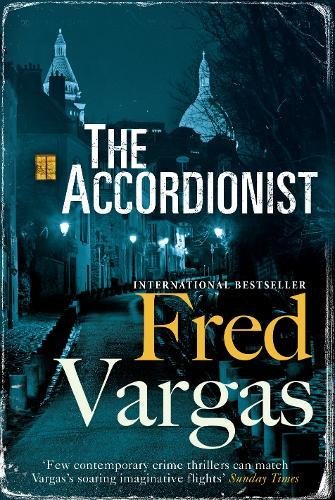 The third, Lucien (Luke), is consumed by the idiocies of World War I, and couches insights in term of military directive; he occasionally goes out to teach. A retired flic Armand Vandoosler, godfather and uncle to Marc, lives on the fourth floor, and cooks – a very appetising gratin dauphinois – while he oversees this odd ménage. All are complicit allies and accomplices to the half-German, half-French Louis (Ludwig, if you prefer) Kehlweiler, a reluctant loner who was once a specialist investigator at the Ministry of the Interior and now makes a living as a translator.
The story proper begins when a retired prostitute, Marthe, who had once formed a maternal bond with a young and profoundly simple boy, Clément Vacquer, who left Paris for Nevers in Burgundy when he was only 13, seeks out Louis. Clément, now in his mid-twenties, is recently back in Paris, having worked in Nevers as a gardener, before he learnt the accordion to busk for money. He has, we learn, been set up as the fall guy for a series of brutal serial murders of young single women in adjoining neighbourhoods in the city. He was simply paid to hang about for several days at what was to be the site for each murder and thus, his appearance established, is now being hunted by the police.
While on the run he somehow manages, with the help of other prostitutes, to find Marthe and seek her help, convinced in her faith that he could not be a killer. Vacquer is sharply drawn, even his unattractive physical appearance carefully described. His simplicity and curious form of logic is beguiling, but he is now the most wanted man in France, and is being sheltered by the Evangelists whilst Kehlweiler hunts the real killer.
It is the interaction of these extraordinary and fascinating characters, each making a contribution to finding the murderer that propels the action. The chief impetus comes from Kehlweiler, who drags the others into collaborating: Louis still knows key policemen in Paris and the provinces with whom he can work, clandestinely if need be, feeding clues.
There is a satisfying climax, before things settle back to as-normal-as-it-gets with this oddly satisfying and unconventional group of brainy outcasts
So far, so complex, but it's all clarified by Vargas' exquisitely idiomatic and aphoristic prose, arranged in short sentences in short chapters, captured brilliantly in Siân Reynolds' translation. The Evangelists and Kehlweiler are educated, sophisticated, highly intelligent loners – we know not why – with a fine sense of the pragmatic, and a feeling for ethics that goes well beyond what is legal. They are suspicious of Clément but nevertheless shelter him and determine to find out what is really going on.
Various arrondissements in Paris, from the 9th to the 19th, are explored and other elements of this richly textured narrative include visits to Montparnasse cemetery, where a brutal ex-gardener from Nevers nicknamed the Sécateur, as he brutally attacks tree trunks, is hanging out. He is an early suspect, having taken part in a brutal gang rape that was broken up by the simple-minded Clément who brilliantly turned a high-powered hose onto the perpetrators. Also intriguing are the ramifications of Vacquer's ways of communicating – shades of the The Curious Incident of the Dog in the Night-Time – and his touching relationship with the old prostitute who had mothered him.
The whole hinges improbably on the possibly fictional Parisian version of "Poems on the Underground", here called "Verse on the Move" – with the thought that we don't look for poetry, rather poetry finds us. An evocative poem by the 19th century romantic Gérard de Nerval figures large.
The reader becomes complicit, working things out just as the Evangelists and Kehlweiler do. With hindsight, nothing is hidden and the cliff-hanging resolution is convincingly accomplished by the logic of high intelligence fuelled by the intuition of Kehlweiler and Mathias, Marc and Lucien, even while they disagree among themselves. In fact, the reader may guess the perpetrator before those on his trail get there. There is a satisfying climax, before things settle back to as-normal-as-it-gets with this oddly satisfying and unconventional group of brainy outcasts, their status self-inflicted. As it is Paris, cafés and wine also have bit parts to play.
The Accordionist by Fred Vargas translated from the French by Siân Reynolds (Harvill Secker, £16.99)