Williams review - much more than a film about motor racing |

reviews, news & interviews
Williams review - much more than a film about motor racing
Williams review - much more than a film about motor racing
The stirring story of the first family of Formula One
Wednesday, 02 August 2017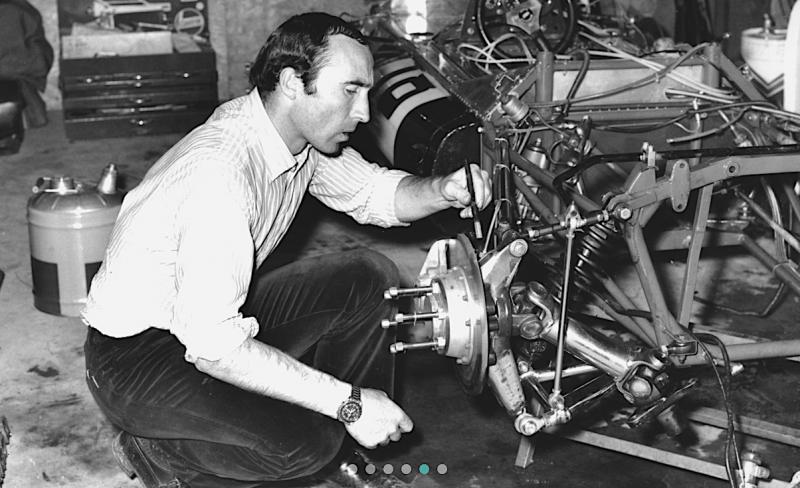 Frank Williams, long before his team started winning world championships
The sobriquet "the greatest living Englishman" has been applied to such diverse individuals as Keith Richards, Winston Churchill and Alan Bennett, but the bookies would surely offer reasonable odds on Sir Frank Williams. Having founded his current motor racing team in 1977, Williams has provided rapid transit for an array of world champions, Nigel Mansell and Damon Hill among them.
Since March 1986, when he suffered a catastrophic road accident in France, Williams has been a tetraplegic confined to a wheelchair, yet this only seems to have made him more obsessively committed to his team.
But the clue to what makes this a great documentary is in the title – it's Williams, not Frank Williams. The story of Sir Frank and the team he built would have been fascinating enough, and there are some great moments here involving Nigel Mansell (a superb driver "but an absolute arse", according to former Williams designer Frank Dernie), hard-drinking Aussie world champ Alan Jones, and Sir Frank's villainous-looking old buddy David "The Brode" Brodie, who's something of a legend in his own right.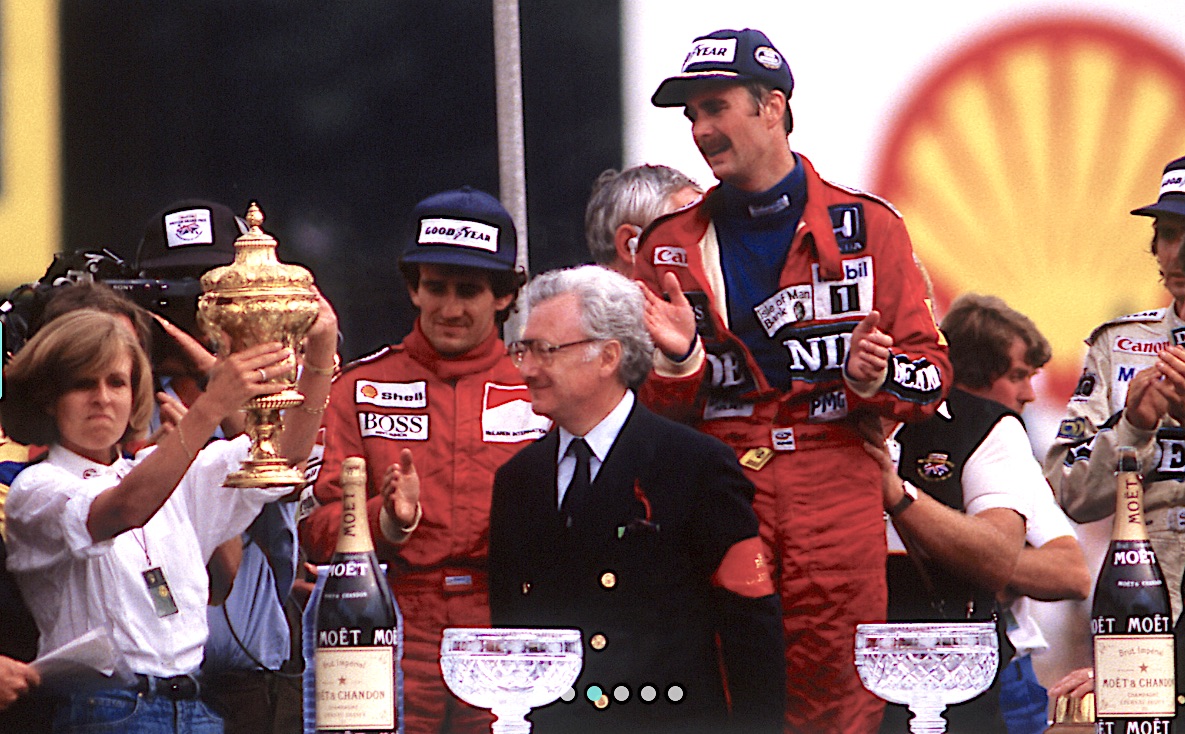 But, presumably well aware that Frank is reluctant to give more than name, rank and serial number to interviewers, director Morgan Matthews has constructed his story primarily through the women in the family, Frank's daughter Claire and his wife Virginia ("Ginny"). Claire is now deputy team principal at Williams F1, but her mother died in 2013 (pictured above, Virginia holds the trophy aloft as Williams driver Nigel Mansell wins the British Grand Prix at Brands Hatch, 1986).
Matthews's particular coup is to have unearthed the audio tapes made by Virginia while she was writing her book A Different Kind of Life, an account of her life with Frank and how his accident affected it. The tapes were made available by her ghost writer Pamela Cockerill, and Ginny's voice supplies the film's narrative glue. This adds various layers of irony. Virginia commented that "Frank has never been a communicator", and one of her aims with the book was to say some of the things that had never been said between them. Typically, Frank has never read it.
Frank himself, raised by his mother and sent to a Roman Catholic boarding school in Dumfries as a boy, emerges as an indomitable competitor determined never to display his feelings ("mum and dad thought emotion was weak," remarks Claire). He was, almost literally, an iron man, a determined athlete who ran 12 miles a day and whose road accident occurred when he was rushing to get home to run a half-marathon. The aftermath of the crash, when Williams almost died several times and French doctors were suggesting to his wife that they should just let him go, is covered in harrowing detail.
His early struggles in motor racing were so disastrous and under-funded that he became a laughing stock, but giving up apparently never occurred to him. Ginny, mysteriously drawn to Frank from the moment she met him even though she was just about to marry someone else, did more than her fair share of grunt-work in the relationship, including selling her London flat to help keep the team afloat. Nonetheless, Frank was sometimes guilty of "indiscretions". "She dealt with it – I wouldn't," snaps her daughter.
Claire (pictured above), almost a dead ringer for her mother, has inherited the family stubbornness gene, and is the only woman who wields any significant power in F1 (as Lewis Hamilton commented, there are "too many dudes" in the paddock). Claire has proved herself adept at the requisite F1 skill of answering media questions without saying anything, so it's startling to see her opening up here about some painfully personal issues. For instance, she's remarkably candid about her split with her older brother Jonathan. He runs the Williams Heritage operation (restoring and selling cars from the team's back catalogue), but is seething with resentment that Claire got what he considers should have been his job.
The film's emotional climax arrives in a painful scene where Claire sits and reads some of A Different Kind of Life to her father. It's where Ginny is reflecting on how the accident blew apart all her dreams for the future, and she wonders if, in those fleeting early-morning moments before he's quite awake, Frank imagines he's still his old marathon-running self. Claire bursts into tears, while Frank merely maintains a sort of quizzical expression.
This is a valuable addition to this year's 40th anniversary celebrations of Williams Grand Prix, and can even give 2010's much-praised Senna a run for its money in the "Best Motorsport Documentary" stakes. How paradoxical that the carefully inscrutable Frank Williams should be at the epicentre of such a stirring and emotional tale.
Williams almost died several times and French doctors suggested that they should let him go
rating
Explore topics
Share this article