McLaren review - illuminating portrait of New Zealand's racing ace |

reviews, news & interviews
McLaren review - illuminating portrait of New Zealand's racing ace
McLaren review - illuminating portrait of New Zealand's racing ace
Director Roger Donaldson revisits the career of a motorsport icon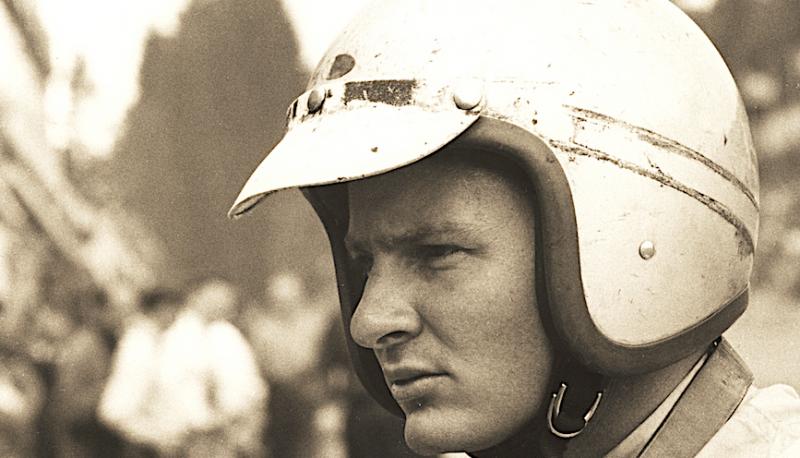 Bruce McLaren: 'Life is measured in achievement, not in years alone'
We've recently seen how Formula One heroes Ayrton Senna, Niki Lauda and James Hunt can become box office gold, in the form of Senna and Rush.
Roger Donaldson's
profile
of
New Zealand
race ace Bruce McLaren is more for enthusiasts than a wider public, but for anyone interested in the
sport
it's an illuminating portrait of a gifted F1 pioneer who has lapsed somewhat into obscurity since his death in 1970, aged 32.
McLaren's name still adorns the Woking-based team that has produced champions like Senna, Mika Hakkinen and Lewis Hamilton, but today's technocratic monolith in its Star Trek headquarters could hardly be more different to the team that Bruce built. He promoted an ethos of energy, agility and ingenuity, often working with minuscule budgets from insalubrious premises, but capable of amazing engineering feats at short notice. There's a clip here of McLaren explaining how he didn't want his team to grow any larger, because that would make it slow and unwieldy. A squad of 50 people built cars for F1, the CanAm sports car series and the Indianapolis 500. Today's McLaren Technology Group employs thousands (McLaren with fellow Kiwi Denny Hulme, below) .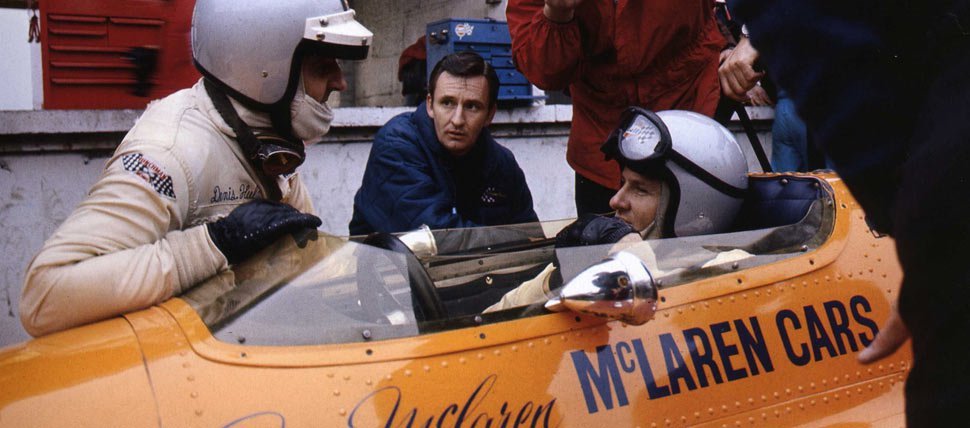 Like contemporaries Jack Brabham and Dan Gurney, the fiercely self-motivated McLaren was a hands-on engineer capable of designing and building a car and then driving it, to the chequered flag whenever possible. In 1968, he became only the second driver to win a Grand Prix in a car that he'd built himself, Brabham having beaten him to it in 1966. And he managed all this despite suffering from Perthe's disease, which affects the thighbone and left his left leg shorter than the right.
As well as a racing saga, this is a story of hometown roots and family values. McLaren came from an unpretentious background in Auckland, and grew up around cars and machinery since his father Les ran a service station and workshop, as well as being a keen amateur racer. Bruce's early successes in the late 1950s won him a trip to Europe sponsored by the New Zealand International Grand Prix organisation.
He joined the Cooper team, and when he won the 1959 American Grand Prix he became the youngest-ever GP winner at the time, at 22 years and 104 days. After finishing third in the 1962 F1 championship, he formed his own team the following year, and went on to great success in F1 as well as a lucrative string of triumphs in the North American CanAm series. He was planning to retire from racing and focus on the manufacturing side of the business when he was killed testing his M8D sports car at Goodwood.
Donaldson's film captures this lost era of motor racing through a rich selection of archive and home movie footage, though some newly reconstructed scenes and animations would have been better avoided. The early days in New Zealand are snapshots from a simpler, slower world, while the camaraderie of a generation of drivers who lived with a level of risk inconceivable today emerges through footage (both on and off the track) of McLaren with such contemporaries as Graham Hill, Jim Clark, and fellow Kiwis Denny Hulme and Chris Amon. These were the good old days when the WAGS sat on the pit wall logging lap times with a stopwatch, and interviews with Bruce's mother and wife Patty are striking for their unaffected ordinariness (Bruce and his parents at his wedding in 1961, below).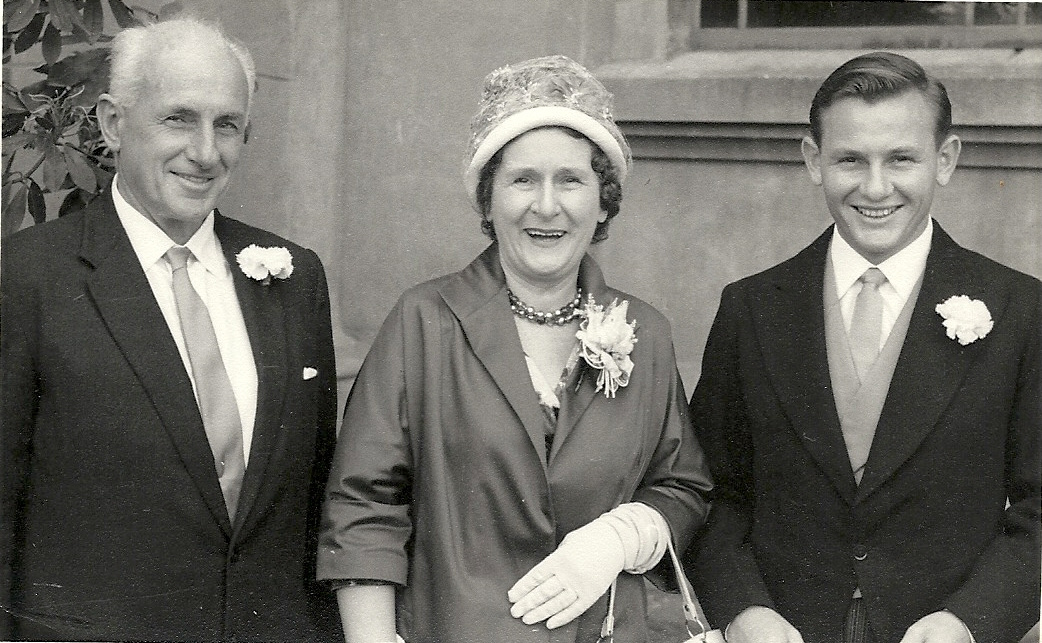 Veterans Jackie Stewart, Emerson Fittipaldi and Mario Andretti step up with recollections of the evidently much-liked Bruce, while former McLaren employees such as Tyler Alexander and Alastair Caldwell still get emotional about his death nearly 50 years later.
McLaren's own perspective was eloquently expressed in his funeral eulogy for Timmy Maher, a driver for his team who was killed in 1964. "It would be a waste of life to do nothing with one's ability, for I feel that life is measured in achievement, not in years alone," he wrote. You might say he walked it like he talked it.
McLaren is in cinemas on 25 May and available on Blu-ray, DVD and download on 29 May